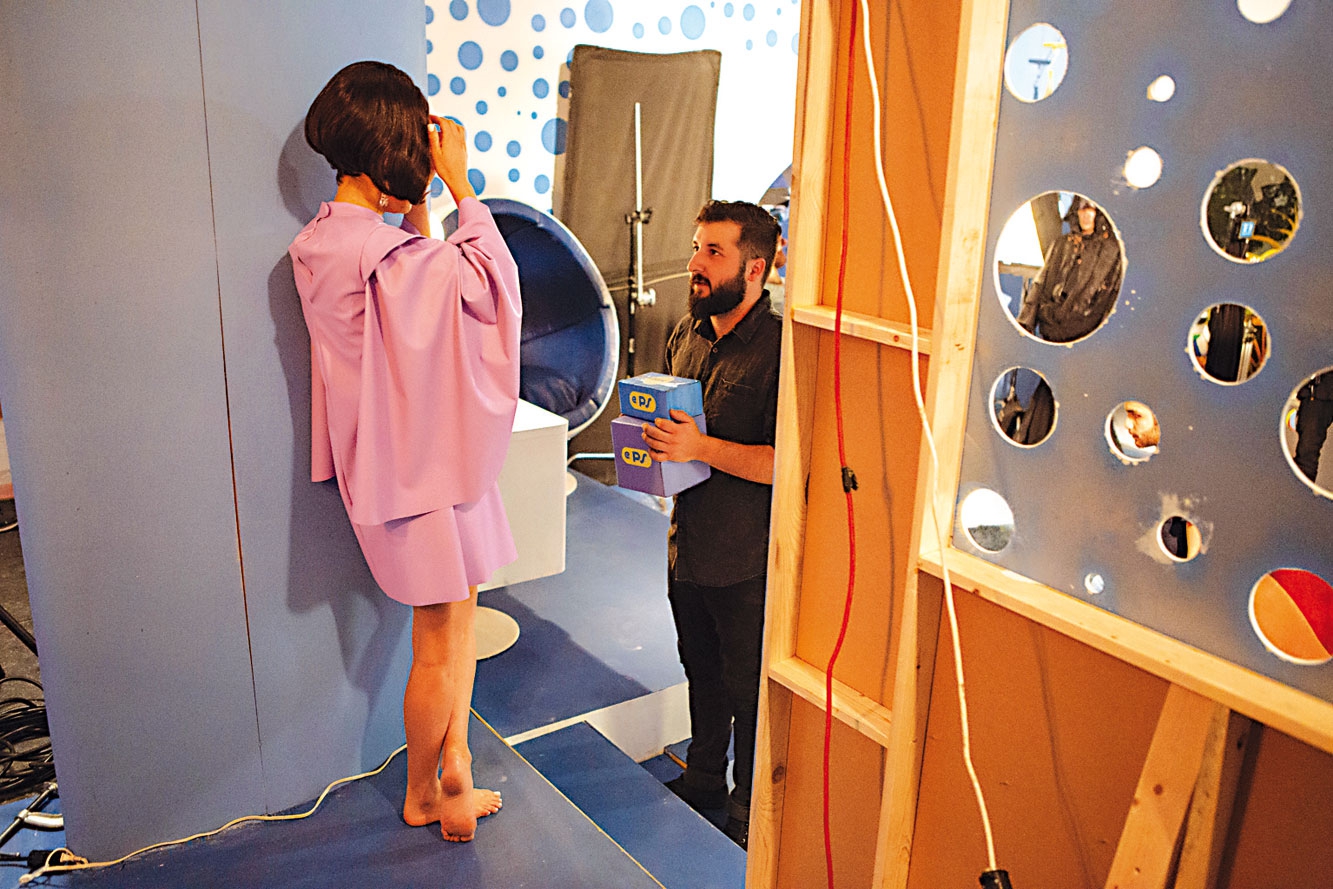 Vicente Manzano, Chilean filmmaker - ROMPER LA BURBUJA
Editorial Family Fun Food & Drink Lifestyle Mini Break Retreats & Relaxation
The young filmmaker spoke with La Noche from Los Angeles, California, about Bubble, his most recent science fiction short film, presented at L.A. Short International Film Festival. Inspired by the psychedelic imagery of the 60s, it stars the Chilean actress Juana Ringeling and is produced by a team of
Chileans living in Los Angeles
. Located in a futuristic retro world, it tells the story of Aurelia, a telephone therapist who is trapped in a cycle of consumerism and comfort. The short film was also part of the Hola Mexico festival in Los Angeles, where Vicente was the only Chilean selected as one of the HBO's Tomorrow Filmmakers Today; a selection of twenty Latino filmmakers established in L.A. For his part Vicente is filming video clips for bands and in the audiovisual project Wired Sessions with the Chilean musician and producer Juan Covarrubias.

- How do you get to the idea of ​​the short film Bubble?
- It all started in a
Los Angeles museum, seeing a painting by Roy Lichtenstein.
At that moment the idea of ​​making a futuristic short film that happens in a plastic room, in a Pop Art world, came up. I have a small background in set design and I was very interested in the idea of ​​building an original set for Bubble. My idea is to leave a positive message, leave the comfort zone, break the bubble and face the world.
THE "ASPECT CIRCULAR RATIO"
- What image or underlying idea is articulated in the context of contemporary art?
- The "circular aspect ratio", which is a new concept. My interest in cinema is close to surrealism and fantasy, to Lynch, Linklater, Gaspar Noé and Aronofsky's cinema. I am attracted to the new, the new. When a movie surprises me, it's because it shows something never seen before. I looked for that in Bubble organically and tried not to set limits. The "circular aspect ratio" is quite disruptive, something I had not seen before. It was a difficult decision, many people fought me against and then ended up changing their minds. The circular form and the concept of distorting the "aspect ratio", using it as another narrative tool, is something relatively new and gives thinking. As cinema has no rules and is a young art, its field of experimentation is very wide.
- How do you get to Los Angeles and how was your installation?
- After studying cinema one year in
Chile, I applied for a scholarship and with the help of my parents
, at 19 I moved to Los Angeles to study my Bachelors in Fine Arts in Filmmaking. A three and a half year career, from which I graduated in September 2018. Bubble is my thesis project. During these four years I have filmed five short films, multiple music and commercial videos, and also developed the Wired Sessions project with the Chilean musician Juan Covarrubias - Bubble composer. It is a project of musical sessions in a documentary format.
It has been a trip, Los Angeles is not an easy city, but staying focused, little by little you meet people and the city begins to smile. It is a place with a strange and powerful energy, people come and go, all with giant dreams. There is a mixture of incredible cultures, one knows people from all over the world, that seems very nice and enriching.
- Tell me about the Chilean team and how they join and what are their dreams?
- There are several Chileans in the team. Juana Ringeling the protagonist, the composer, the makeup, the sound design, the executive producer, the choreographer, the camera assistants, and so on. The majority of the rest of the team is Latino. There is a very interesting community of Chileans here in Los Angeles. The previous consul Jaime Tagle, did the job of bringing together the Chilean artists who live in LA In those events I met Juana, Sergio Torres, the executive producer and the composer Juan Covarrubias, with whom I have worked hard, and other Chileans with whom I have collaborated. All thanks to the consulate's interests in creating a community, unfortunately he went to Spain and this has not happened again. There are many Chileans who come to Los Angeles in search of new opportunities or lifestyles, there are several who have been here for a long time and I think it is important that we support each other. A homely and cozy feeling is generated, which is needed quite a few times. I think we are all in it, we are a minority in a jungle of artists and we want to be heard.
- Tell me about your professional training and interests?
- Since I was a child I was quite linked to art. At school I drew a lot, was in a theater company and played drums in a band. When I discovered cinema at fourteen, it was very attractive, because it was the combination of all these arts that I was experiencing. As I mentioned before, I studied film at the Universidad del Desarrollo for a year and then did my
Bachelor in Film Direction in Los Angeles
and here I plan to stay. I have grown a lot in the professional and spiritual field. My interests are quite broad, and I don't like to close to the idea of ​​making movies or narrative films only. I'm playing in a local band, I'm still experimenting with painting, and apart from writing narrative scripts, I really like doing experimental works on analog film and music videos for bands. I love music, it is a beautiful universal language and I feel very attached to it. I have made quite a few music videos for bands here and in Chile, and I plan to continue doing. I have many friends in the world of music, it makes me happy to help and collaborate with them to take their art to a visual plane.
- How easy or difficult is the American scene for a Chilean in the field of audiovisuals?
- There are many difficulties as a Latino, but at the same time in Los Angeles there are many facilities. It's hard to be heard when you're a twenty-something Latino, in a country where you don't know anyone and almost everything is political. Who do you know, friend of who you are, blá, blá, blá, but this is how this works and you have to learn to live with it. Then it depends on one, get busquilla, meet people, collaborate, say yes to many things and little by little you realize that there are people who want to help you no matter where you come from.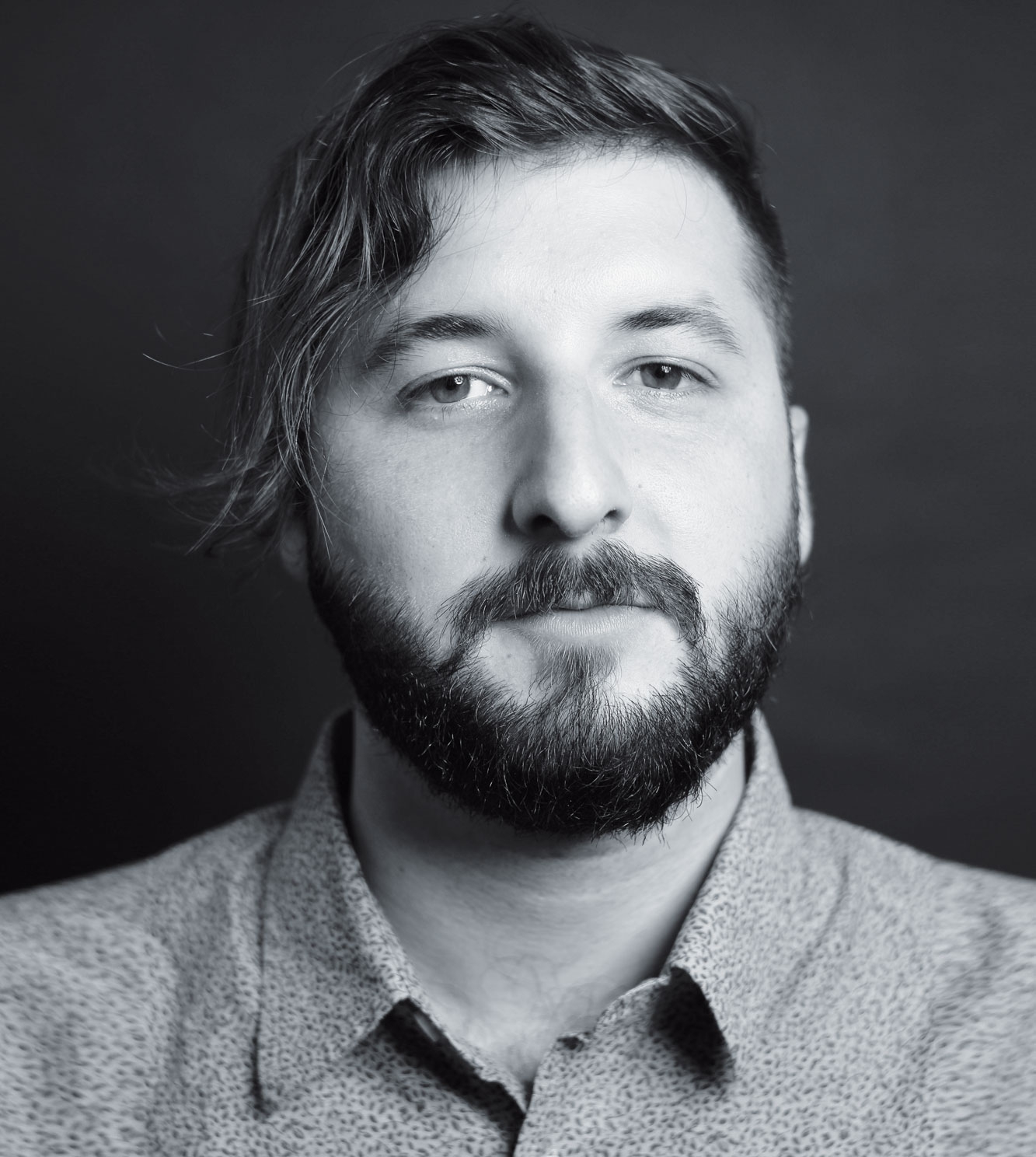 Other than that, lately I've realized that there is a giant Latin market in Los Angeles. The population here is mainly Latino, there are many inclusion programs and I feel there is an interest in listening to Latin voices. Regarding Chileans, the success of Sebastián Lelio, Pablo Larraín, Dominga Sotomayor, among others, has been very positive. Foreigners see that there is good cinema, powerful Chilean voices and they trust more.
- What music is coming for the future, associated with the moving image?
- Music is changing so fast, who knows. In my opinion, the future is electronic, but it depends on the project. For my taste the classic soundtracks type John Williams or Hans Zimmer don't appeal to me so much and I feel them a bit old fashioned. I really like the work that Johan Johansson or Clint Mansell did, a little more environmental and meditative. Personally, I like it when musical artists make the score, and not necessarily a straightforward film composer. The work that Thom Yorke or
Karen O is doing, seems incredible to me, although many people are shocked
, I am attracted to it when the cinema turns at times into a music video.
Written by:
Repost La Noche Jaime Pina
PUBLISHED: Jul 30th 2019