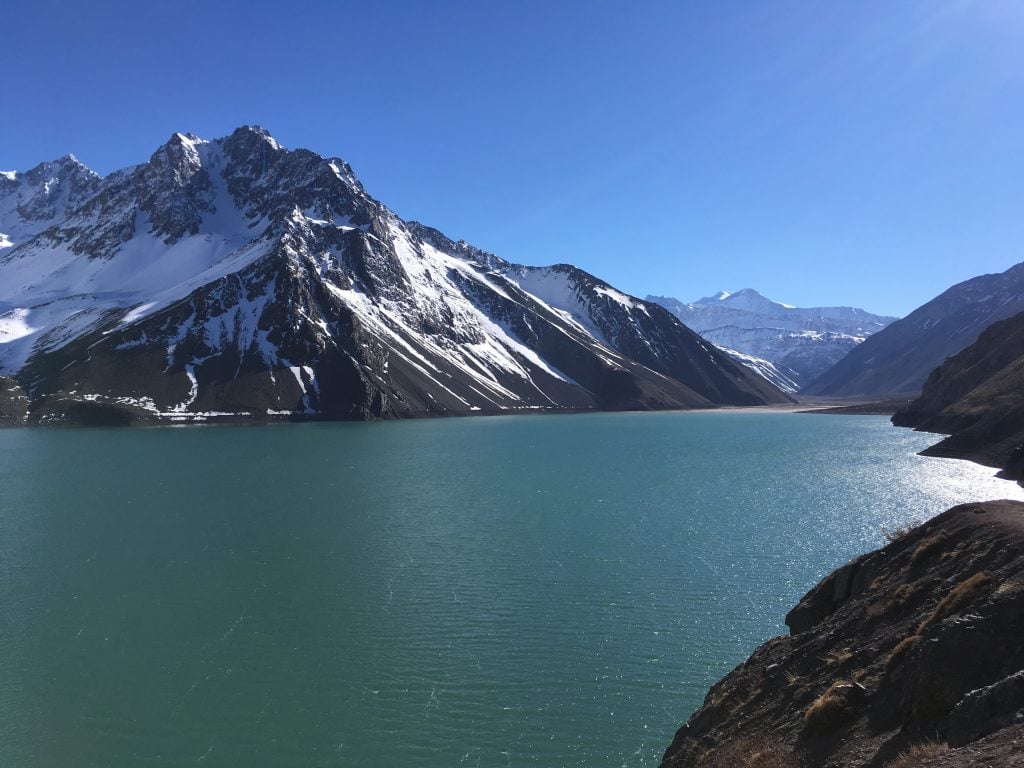 Embalse Del Yeso
Family Fun Inspiration Lifestyle Retreats & Relaxation Sports
Embalse del Yeso
is located in the heart of the Andes mountain range, at an altitude of 2500 meters. above sea level. It contains 253 million cubic meters of water that is used to supply drinking water to
Santiago
and is one of the most important tributaries of the
Maipo River.
The construction of the dam began in 1954 and ended in 1964, it can provide drinking water to 7 million people.
How to get to the El Yeso Reservoir Public transport: there is no public transport to this sector
By car: From Santiago, go to the district of Puente Alto and go up the
Cajon del Maipo
to the city of S
an Jose del Maipo
. Once past San Jose del Maipo, continue climbing up to the town of San Gabriel, in which there is a control of Carabineros that usually stops the cars to request data of the vehicle and to inform on the way. We will continue climbing up the
Cajon del Maipo
a few more kilometers, until we reach a signposted junction and we have to turn left. Taking this crossing, there are only 35 kilometers of gravel in poor condition.
On the way we can see old military sites used during the conflict with Argentina. In
Embalse del Yes
o, we can skirt half the reservoir along a beautiful path, with the turquoise water reservoir on the left.
Cycling: From Santiago to the Gypsum Reservoir, it can be very long and exhausting, but we know that it is possible because the distance is not much (approximately 80 km.) But the difference in level is quite high. One recommendation is to arrive by car until the crossing to the reservoir and from there to pedal to the Reservoir. Another option is to take our mountain bike tour through the reservoir ..
In Tour: Ruta Chile, offers daily excursions to know the
Embalse del Yeso
. Although we are more expensive than other operators, the difference is that we only offer private, personalized services and we include lunch in a typical
restaurant in the area
. On the edge there are several places where one can stop to take pictures, bathe and picnic and the color of the waters of the reservoir is due to the large amount of minerals in
Andes mountain range
Written by:
Chile Local Expert
PUBLISHED: Jul 9th 2020