Five parks in Santiago de Chile where you can do free sport
In
Santiago de Chile the lack of money is no excuse to stop exercising
, because the city offers many options to exercise without spending a single peso. The beautiful parks of the
Chilean capital are the perfect setting to interact with nature
, breathe fresh air and perform those sports activities of our choice.
We all know the benefits that
daily sports activities bring to our body and mind
, as well as being the first step to start having a healthy, healthy and active life.
At
myguidechile.com
we want you to know the parks of
Santiago de Chile
, where you can go alone or in groups to practice our sports discipline.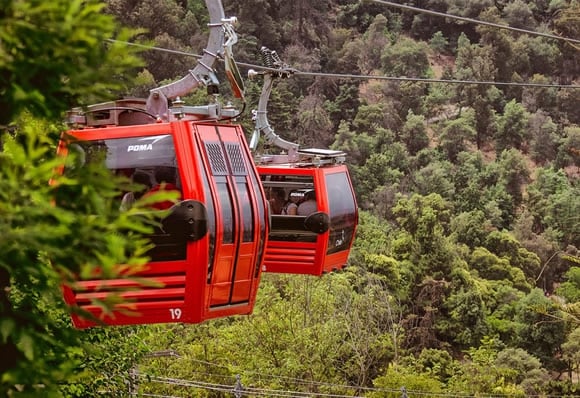 Metropolitan Park of Santiago
It is located in
Pio Nono 450, Recoleta and during the weekends it offers
, in the
Plaza Centenario
, the following sports classes and activities: Saturdays: Entertaining gymnastics and entertaining dance Sundays: Localized exercise,
Aerobic gymnastics, Aerobox, entertaining gymnastics and entertaining dance.
It is important to remember that this park is the largest in South America with an area of ​​more than 730 hectares. It is the largest green lung in Santiago and has three main routes and each has different degrees of difficulty for those who prefer walking, jogging or cycling.
O'Higgins Park
This park is located in the heart of
Santiago
, close to the metro, and is well known for its extension and the facilities it has. It is a place for recreation and recreation par excellence, where you can do
different outdoor activities and exercises such as jogging
, cycling, yoga and others. In the municipal pool sector on Saturdays, from ten in the morning to one in the afternoon, the following activities are carried out free of charge:
Crossfit, Zumba and Aerobox
.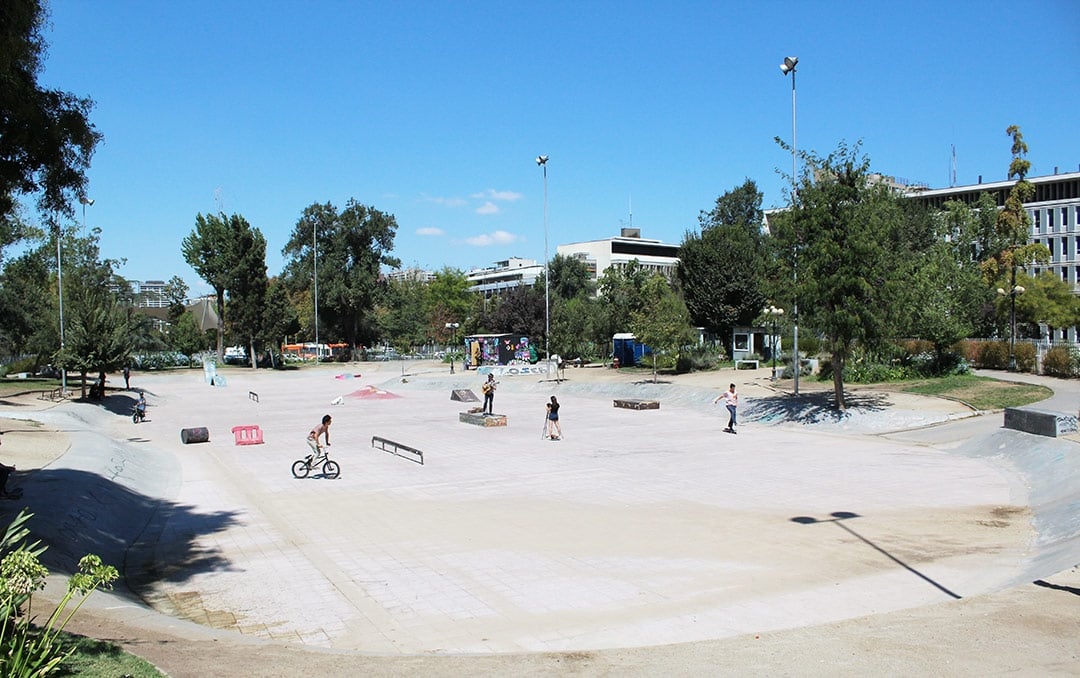 Bustamante Park
It is located south of
Plaza Baquedano, between Parque Bustamante and Ramon Carnicier
streets in Providencia. It is very popular with young people who practice skate and BMX (acrobatics with a bicycle), since it has several ramps, irons and jumps for the practice of pirouettes.
It also has a bike path for those who prefer bike rides and running. The municipality organizes a variety of activities for weekends, including skate and yoga. On Saturdays it has a varied program with
Entertaining Dance, Yoga, Functional Training, Stake
; as well as games and recreational activities.
Parque Araucano
Another of the main lungs of Santiago in Las Condes and is located between Presidente Riesco,
Alonso de Cordova, Manquehue and Cerro Colorado
. It has soccer fields, basketball, a skatepark and areas with exercise machines, as well as extensive areas for recreation. With more than 20 hectares is the ideal place to have fun or exercise with friends or family. The municipality organizes massive classes of Zumba for some specific dates in the months of
August and September from ten in the morning.
Ines de Suarez Park
It stands out for its beautiful palm trees and its
Fiestas Patrias
inns and is located in
Antonio Varas
1510,
Providencia
. In this park there are many activities related to sports and on
Saturdays Yoga
, Parkour and table tennis classes are held; as well as games and recreational activities.
Written by:
Chile Local Expert
PUBLISHED: Jun 6th 2019 | UPDATED: Jul 9th 2020