Pichilemu, the world capital of surfing
Arts & Culture Family Fun Hot List Inspiration Lifestyle
Pichilemu, the World capital of surfing
. Located 212 kilometers south of Santiago, it concentrates the largest and most attractive tourist offer linked to sports experiences at sea. With its long beaches, rocks and cliffs,
Pichilemu has been
able to delight those who visit it and particularly those who love Surfing. One of the beaches of Pichilemu that generates more magnet among tourists is the
Punta de Lobos sector
, which increasingly attracts national and international athletes who dare to surf the
Break Points
of its cold waters. In fact, thanks to the virtue of the waves in this destination, championships and sporting events are held every year with participation and
international relevanc
e. This is why, and with good reason, that Pichilemu is known as the world capital of surfing.
LOVERS OF ADRENALINE
And its epic waves of almost 9 meters high, adrenaline water pipes and unique swells (conditions between one wave and another), have made Pichilemu a real gem for fans of adrenaline. On these beaches the Pacific Ocean displays all its splendor in terms of waves.
It is here that an ideal swarm is
formed between the waves
, the wind and the currents that the surfers know how to take advantage of very well. With respect and knowledge, athletes dedicate themselves for hours to dance on their boards to the rhythm of the waves of the sea, which is why Pichilemu is also known as the
Surf Paradise
at the end of the world. And although there are no two equal waves, the sea behaves in a fairly logical and consistent way. However, it takes time to have the ability to interpret the surface and get to predict the next movements to be able to "run" waves successively.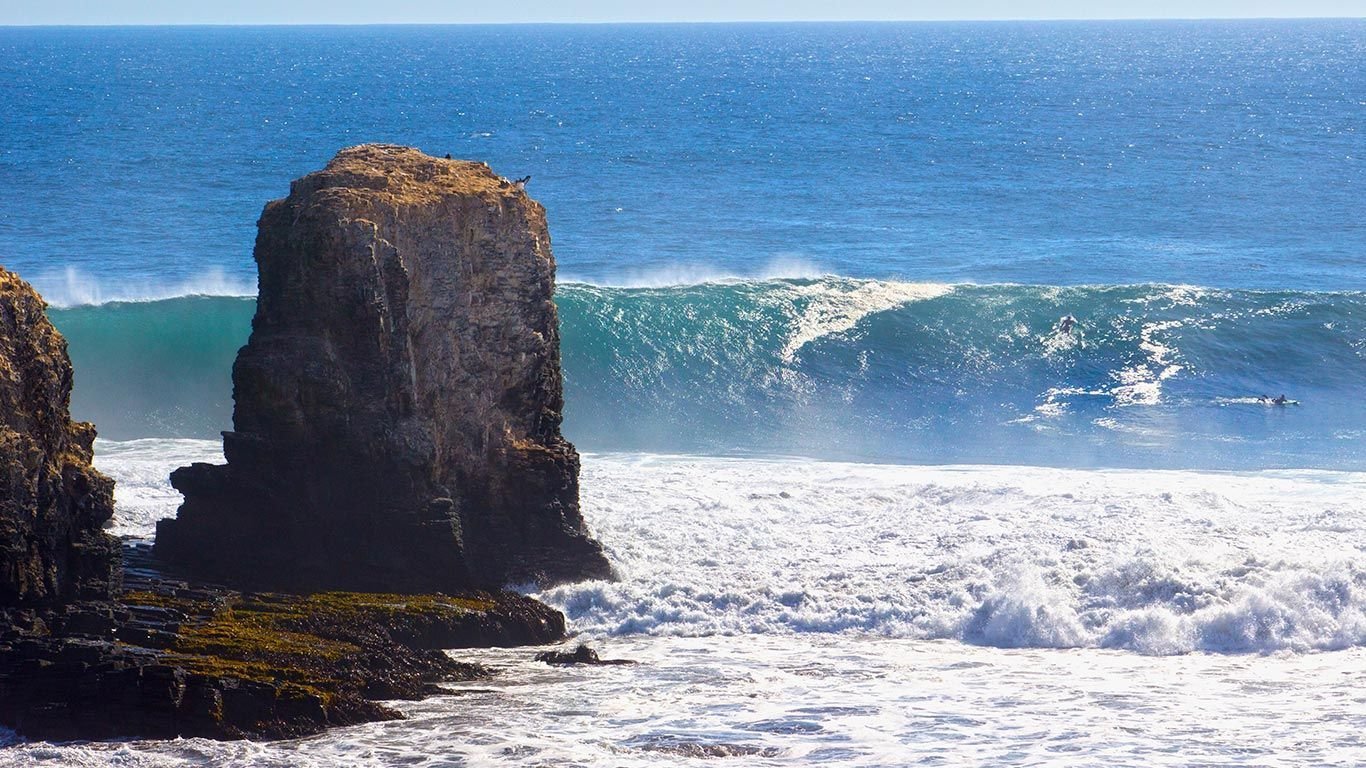 CLASSES AND FISHING
This is why athletes should be trained and gradually increase the level of danger of their pirouettes in the water. In
Pichilemu
, the world capital of surfing, there is everything you need to practice and get into the discipline: classes for all ages and levels, leasing of material and specialized advice for all tastes.
Moreover, from the age of 9, and even before, children can belong to surf schools and learn to control the table.
To achieve balance and establish yourself on a moving table you need practice and perseverance. However, according to the experts, we all have the ability, it's just a matter of daring and letting ourselves go. In addition to surfing, on the beaches of
Pichilemu
you can also practice windsurfing, kite surfing or sailing. And it is increasingly common to see fly fishing on the seashore during the winter months.
Panoramas that can be nuanced
with horse-drawn gondola rides, or walking tours of the artisan fairs that adorn the streets of the city. But not only for its extensive beaches and perfect waves is Pichilemu: the world capital of surfing, this town also offers a series of tourist and historical attractions that must be visited.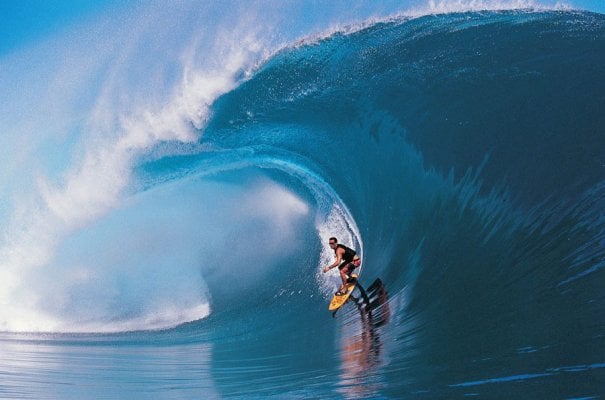 NATURAL ATTRACTIONS
This is the case of the
Agustín Ross Park, declared National Monuments,
which was created in 1855 and remodeled in 1987. It has extensive meadows, pools with lights, centennial palm trees and balustraded staircases that lead directly to the main beach. Another must-see in the area is the
Agustin Ross Cultural Center
, which is located on the side of the park and is a two-story building made of foreign materials. There, in 1909, the Postal and Telegraph service and a warehouse were installed.
The centenary building is largely an imitation of the hunting tower of the
Palace of Versailles in Paris
and stands out for its pronounced slope of the roof covering the entire surface, making it a unifying element. It also has a games room that worked in the building, informally known as a Pichilemu casino. But it was in 2009 when it became a cultural center and now houses the Agustín Ross Edwards Public Library and Art Gallery. The Municipal Forest is another outstanding attraction of
Pichilemu.
It has a beautiful path surrounded by ancient palm trees, aromatic trees such as pines and eucalyptus and 6 hectares of lush vegetation. Being an excellent family outing, it also proposes two tennis courts and a space where circuses and children's games are installed during the summer season.

BEACHES IN PICHILEMU
For sun lovers, the recommended beaches are:
La Puntilla or Terrazas
, known as the main beach, is an extensive and well-equipped beach, with showers, dressing rooms and parking lots. Suitable for swimming and for surfing, it is necessary to know that the wave that runs is very long (approximately one kilometer). On the other hand,
El Infiernillo is a black sand beach and spectacular rocks
where it is advisable to appreciate the sunset. It presents greater difficulty for surfers, so it is recommended for more experienced athletes.
Here you can surf when the wave is at least two meters high (with less wave size does not break or break very close to the rocks) and waves of up to four meters. And, as we pointed out at the beginning,
Punta de Lobos is located to the south of Pichilemu
and as its name indicates it is a point with cliffs of rocks that average 25 m in height and with waves much bigger than in the other beaches. In its rockies it is very frequent to see sea lions. This beach has been consecrated as the place par excellence of
Surf lovers
. It is the most
extreme place to surf
, because to enter the sea you have to walk over rocks, cross a channel with very brave water and climb the hills, to wait for the right moment to jump into the water and surf.
As a result, it is not a recommended place for beginners.
Thus, Pichilemu
, the world
capital of surfing
, is an excellent alternative to escape to the beach at any time of the year, since thanks to its tourism development it offers a wide range of quality offers in lodgings, camping, hotels, tourist cabins and restaurants in all seasons. In addition, it offers day and night panoramas for all family members.
A place full of charms that perfectly combine countryside, forest, sea and gastronomy.
Written by:
Chile Local Expert
PUBLISHED: Aug 18th 2020