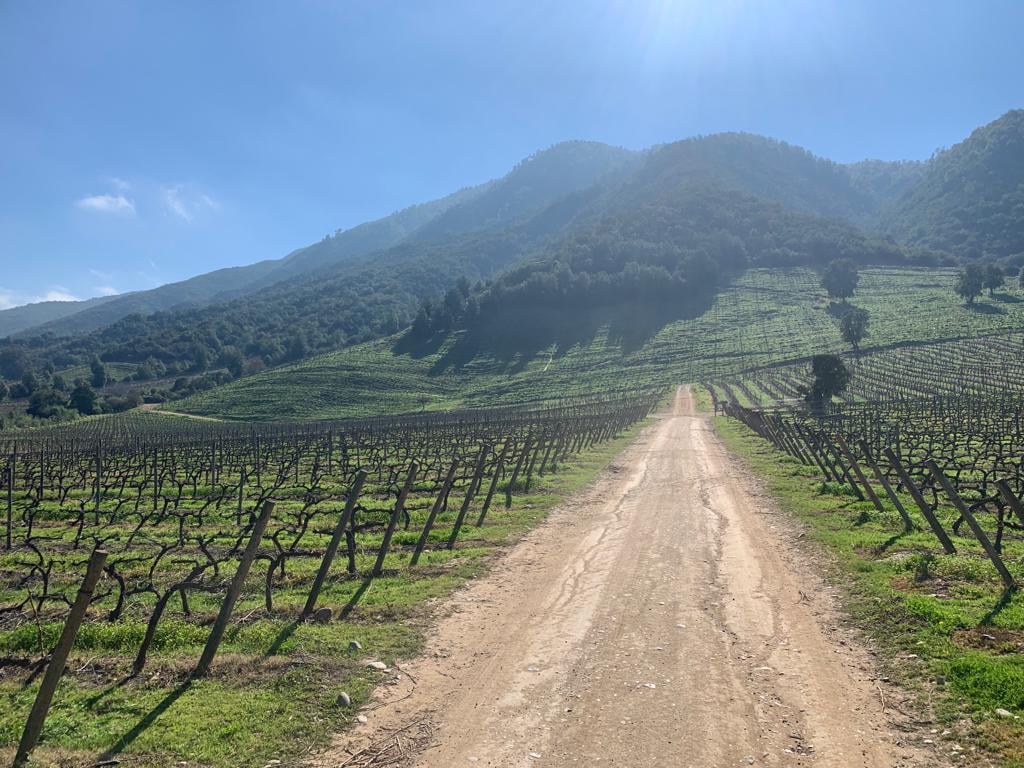 Montes Winery - unique experience
Family Fun Food & Drink Inspiration Lifestyle Mini Break Retreats & Relaxation
During my travels I had a chance to get to know and visit many vineyards in different parts of the world and without a doubt the
Chileans have something
special that captivates you from the first moment; especially those that are located in the
Colchagua Valley and Apalta Valley
.
Chile has established itself as a leader in the production of high quality wines, and in
Colchagua Valley
one understands the enormous winemaking tradition of the country, and how it has come to develop internationally recognized Premium wines.
On this trip I have spent a day in the Apalta Valley, touring different vineyards and I would like to tell you about my experience at
Montes Winery
. A vineyard that produces exceptional wines for its permanent search to innovate in the production of quality wines.
From the moment you enter the vineyard, you start living a unique experience, especially if you are lovers of wines and nature. You can find a perfect mix at Montes vineyard. It is located between mountains and has a beautiful view.
Montes winery
has been built in between vineyards which are overlooking the valley that extend harmoniously to the mountains.
This view and the architectural proposal of the
Montes vineyard
generate an effect of peace and harmony that is difficult to describe, but very easy to felt, breathed, enjoyed in all off its parts. Later on I was told that the architecture of Montes Winery considered feng shui elements, in its location and elements water, earth, fire, are carefully imbedded threw out.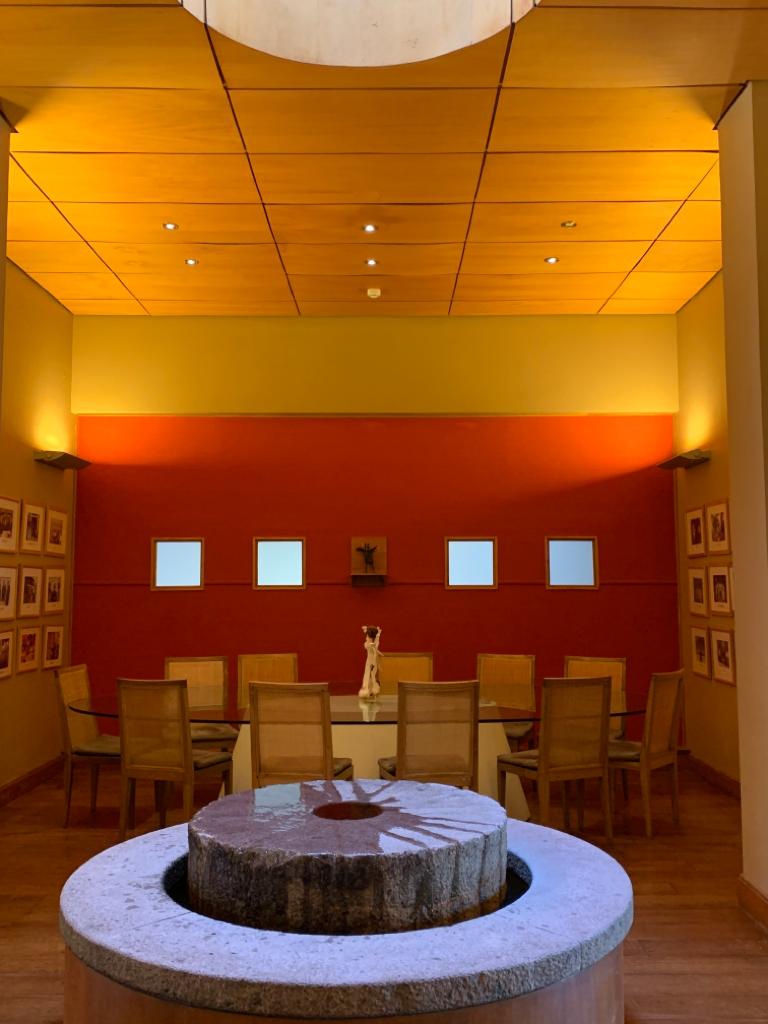 Montes Winery, Chile
The tour through the vineyard is amazing experience; walking through out its vineyards until you reach a viewpoint on the mountain top. Afterwards we made our way to the winery cellar where the
Montes wines rest
. In the middle of the building an architecture features and special details such as centric fountain. There is no better way to bring the energy of the feng shui element from water than with a source! A calm and refresh of its own energy.
Further on we have entered an
undergound cellar,
where the barrels rest; each of them has a red painted element symbol of strain. There is another secret thought to the Montes cellar but I will leave this bit out as an element of surprise to all its future visitor.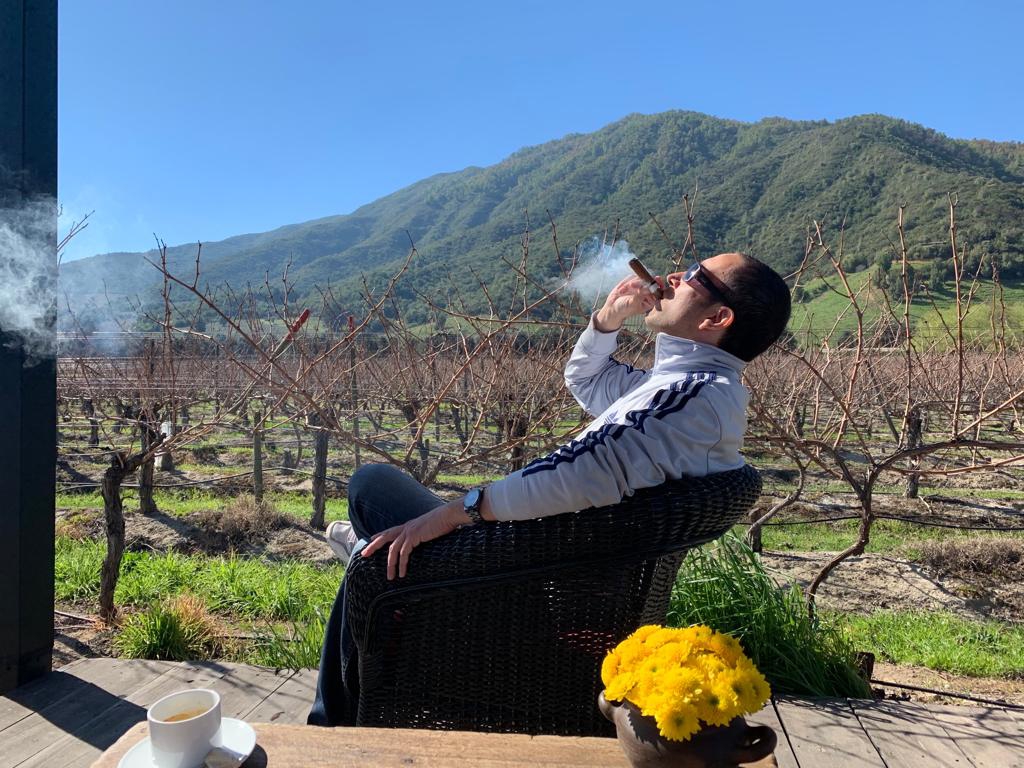 Montes Winery, Chile
Our guide very helpful and full of wine knowledge its always available to answer all your questions and patiently answering all wine related questions. The different strains that are cultivated in that valley and those that grown in other valleys to generate the
best Montes wines
. The highlight of the trip is of course the wine tasting where you can try four different award-winning wines.
The finishing touch of the day was to enjoy great lunch in the local restaurant "
Fuegos de Apalta
" by chef Francis Mallmann which is located right in the middle of the Montes vineyards. This internationally recognized chef has created a perfect paring with its gastronomic offer and
Montes wines
.
The restaurant itself is an
experience, with a simple but elegant architecture
, where the big stove stands out, where you can see all the culinary preparations of the meats and vegetables. All these dishes can be tasted with a chord wine recommended by the sommelier.
Montes Winery
, is a unique, magical and unforgettable experience. One been in Chile should not miss out on.
Montes Winery
considers also an elegant souvenir shop where you can find the main wines at very attractive prices.
Written by:
Chile Local Expert
PUBLISHED: Jul 8th 2020