El Cid Restaurant
El Cid Restaurant is Best For
Directions to El Cid Restaurant
Best restaurants in Santiago de Chile

The gourmet El Cid Restaurant is considered one of Santiago's best and has been awarded by culinary journalists and critics. Delight yourself with an exquisite combination of flavors, creative pairings, and premium wines. Enjoy either an intimate dinner or an uplifting lunch on our beautiful outdoor terrace.

El Cid is Sheraton Santiago's most awarded restaurant. Live an unforgettable journey through the most diverse flavors from all over the world. From India's spices to Italy's classic pasta specialties, our new menu features the finest selection of fresh ingredients paired with an exquisite wine collection.

Chef Gustavo Maurelli
With over 25 years of experience, Uruguayan Chef Gustavo Maurelli delights us with unique tasting flavors. A great adventure experimenting with modern techniques and local products influenced by Asian and Italian cuisine. Gustavo leads one of Chile's most influencing restaurants at Sheraton Santiago Hotel & Convention Center.

'I have worked at many different places such as Canada, USA, Italy, The Caribbean, Dubai, Singapore, and more, so I combine the best attributes of each of them to deliver the most delicate flavors prepared with fresh ingredients'. In our country, he wishes to mix it up with the best elements of Latin American cuisine and techniques learned around the world. 'My goal is to keep on discovering everything Chile has to offer to spread the word internationally'.

Among his best preparations you may be find classic snacks with a special touch such as spicy king crab empanadas, shiitake mushrooms, ceviches, thai crab cakes and the finest selection of meat cuts and pasta.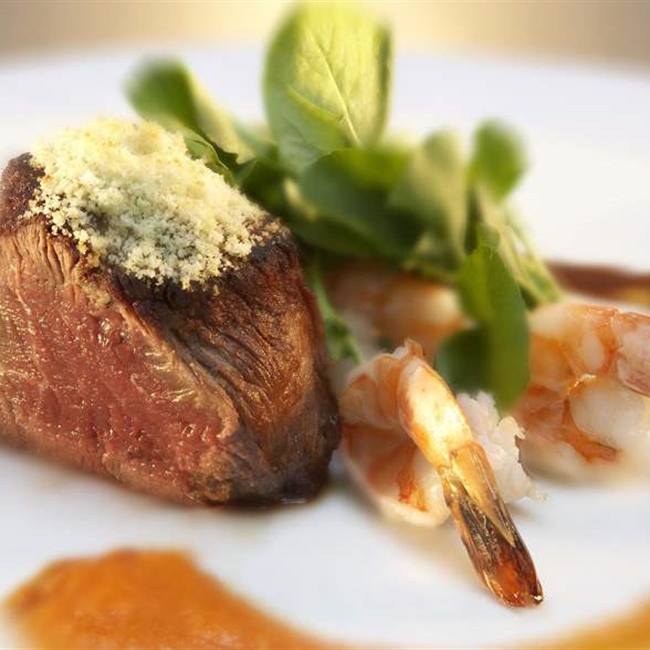 El Cid Restaurant, Sheraton Santiago Hotel and Convention Center - Chile​

Opening hours:
Lunch: 12:30PM - 3:30PM
Dinner: 7:30PM - 11:30PM


Address: Sheraton Santiago , Av. Santa Maria 1742 , Santiago
View Larger Map