About San Sebastian Parish
History:
In 1859, this Sanctuary temple was completed, located next to the main square of Yumbel, whose construction was ordered in 1856 by the bishop of the time, Monsignor Hipólito Salas. So far the image of San Sebastián was transferred, where it remains to date.

The temple that in 1939 suffered a partial destruction due to an earthquake, such as the fall of its bell tower, measures 61 meters long, 17 meters wide and 15 meters high. Its walls are made of stone, mud, brick and lime. Its roof is made of large pieces of Chilean wood, with zinc cover.

The temple is made up of three naves (the central nave is wider), those that are covered with three vaults, built in wood, as well as the columns of the main nave, those that mimic the Tuscan order, of Roman origin.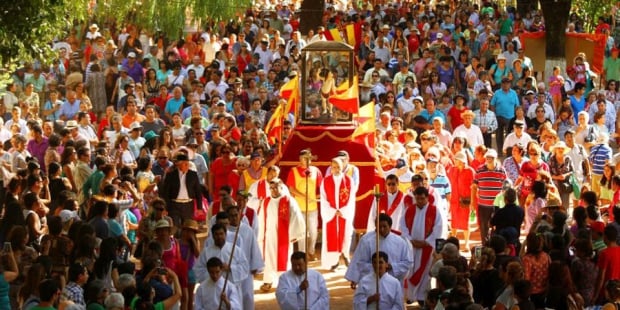 The main attraction of the temple is the image of the Saint, made of Cedro wood, 73 cm high, which is honored in Yumbel since 1663 and is located on the main altar.

In order to provide better attention to the faithful who come every year to express their faith and devotion, the temple was completely renovated. Among the arrangements is the repair of the electrical system and the floor, reinforcement of the pillars, as well as renovation of the painting of the walls, front, among others.

A good number of pilgrims - there were not as many as now, by the way - came to spend the entire novena and were staying in the large spaces that still exist or in relatives' houses.

Monsignor Ríos tells that since 1930 he came to Yumbel as a Theologian Seminarian for the feast of the Saint. 'The seminarians were employed in the reception of the orders and little participated in the cultural and pastoral activities. They only had to receive and count the alms.'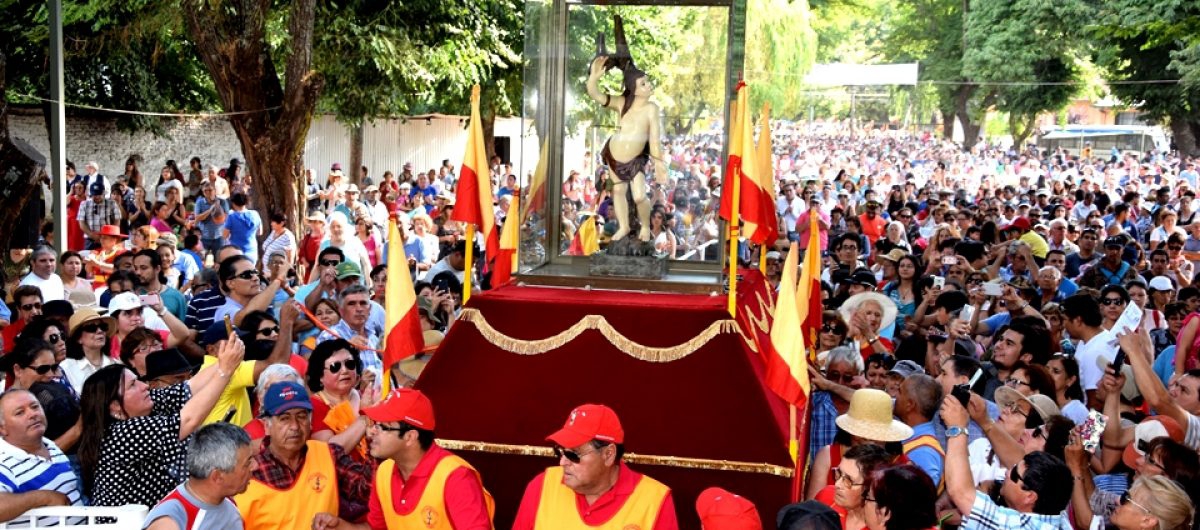 According to Monsignor Ríos, at that time, 'the image of the Saint was in the left side nave, in the background. There was a kind of Chapel formed, because the statue was defended by a bars of bars of about three meters and their respective door'

He said he was impressed by the simple faith of the people who came to the party. 'Petitions and orders generally have specific objectives of rural life: crops, pests, animals, and the health of loved ones. The social composition of pilgrims is the same as now, only before it was much smaller the influx and people dressed more poorly. '

For the reception of orders only one room was occupied. People entered where the tower was. Below the latter, they went out through a side door that leads to the street where the Prayer Field is. 'Yumbel has always been pointed out by the fact that many people confess and fulfill the sacraments. This is also a sign of an approach and not of pure command compliance.'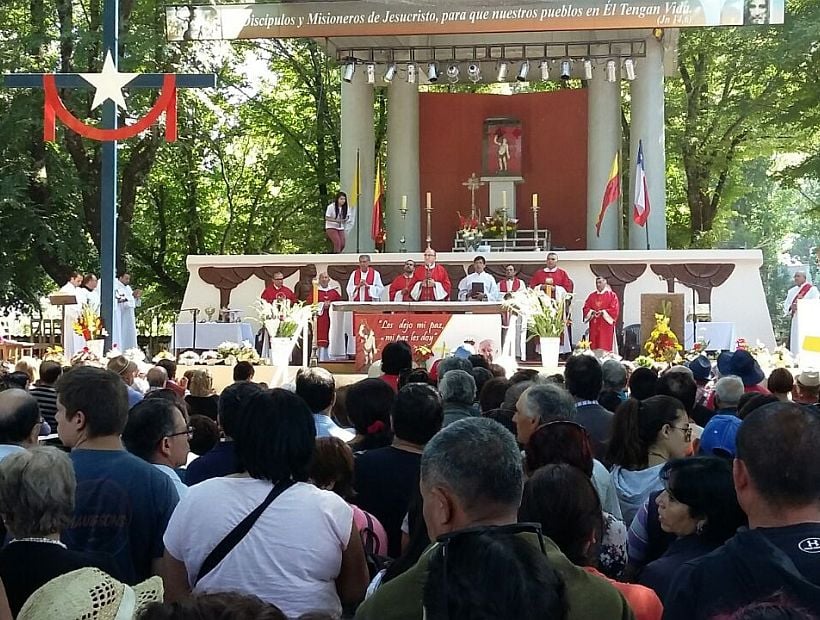 'In some years, more charged by religious struggles in politics, the authorities put difficulties: For example it was determined that the railroads would not stop at Yumbel. This did not reduce the influx of people. Only they had to get off at a station before or after Yumbel. '

Finally, Monsignor Ríos pointed out that a great change with respect to the celebration of yesteryear, is that 'now there is a valuable cooperation of the Religious. They are very active and hardworking. What used to take a week to execute the seminarians, now they they do in one day. '

Best For
Free

Expats

Mature Travellers

For Her

Couples

For Him

Families With Teenagers

Backpackers

All Ages

Students

First-Timers

Families With Children

Groups

Cultural Experience

Lively Atmosphere

Creative & Artistic

The Local Experience

Outdoor Area