Cuisine Santa Rita Winery
International Traditional
Best restaurants in Chile

Restaurante Doña Paula, currently part of the Historic Monument, was named in honor of Doña Paula Jaraquemada, who sheltered 120 patriots in the fight for Chile's independence, over two hundred years ago.

The mansion is a classic example of colonial architecture, with white walls that display paintings from artistic movements such as the Cusco, Quito, and Potosí schools, high bamboo ceilings with exposed beams, and a wide variety of period antiques on show. The setting is also idyllic, with views out over the vineyards and a broad passageway leading to the courtyard garden.

Prior reservations are required.
Reservations: (+56 2) 2 362 2590
Email: restaurant@santarita.cl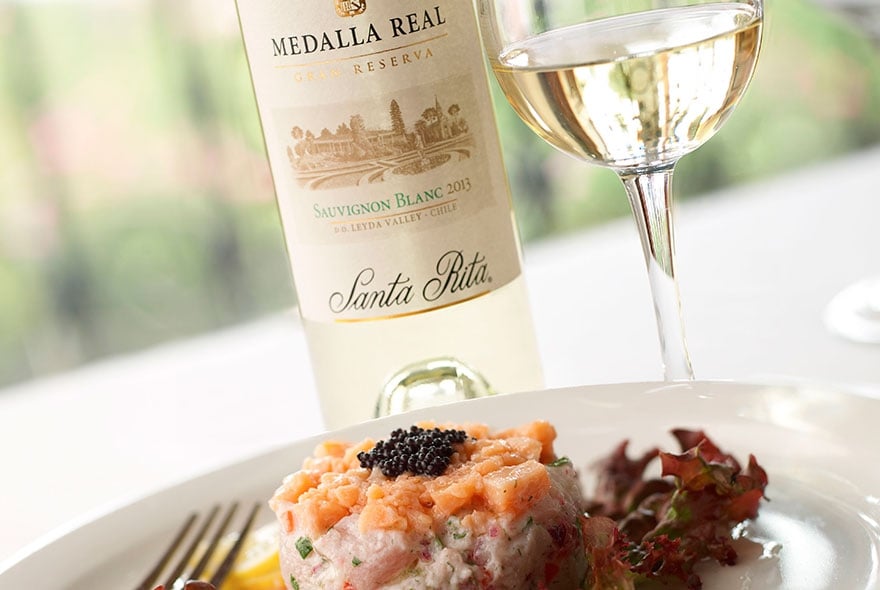 Santa Rita Cusine



The Santa Rita bakery used to bake bread for the estate's workers and their families. Now, in a bid to preserve traditional customs, they have created Cafe La Panadería amongst the antique bakery equipment - an ideal spot to take a break and enjoy a delicious coffee, fresh fruit juice, or a gourmet meal on the go, during your visit to Santa Rita.

Using all of its traditional fittings, the café also features a permanent exhibition on the "Carros de Sangre", traditional horse-drawn trains that were used to get between the estate and the town of Buin, first by the Fernández Concha family and later by the García Huidobro family.

Open every day except Mondays - 9.00AM to 6.00PM
Budget
Best For Whom
Expats
Mature Travellers
For Her
Leisure Travellers
Couples
Business Travellers
For Him
Groups
Best For What
Lively Atmosphere
Quick Bites
Nature
Wine
Outdoor Area
Fine Dining