Montes Winery
Wine Tours Wineries - Vineyards
Visit Montes Winery visionary winery and be inspired by its Feng Shui design. Taste their finest wines. Enjoy outstanding restaurant cuisine at Fuegos de Apalta.
Wineries in Chile

The Montes Winery is right in the heart of Apalta, a beautiful area of the Colchagua Valley. This large, modern winery is impressive with its inventive design, feng shui approach and Gregorian chants played to mature barrels.

The first activities at Montes Winery vineyard began in 1987. Two partners with great dreams, Aurelio Montes, head winemaker, and Douglas Murray, both with long-standing experience in the wine industry.

Montes also produces wines in Napa Valley, California under Napa Angel and Mendoza, Argentina under the label Kaiken.

The first premium wine that brought fame to the winery, was the Montes Alpha Cabernet Sauvignon which is still produced today. Several of the Montes wines continue to score 90+ points through the Wine Advocate and Wine Enthusiast. Montes currently exports to over 72 countries.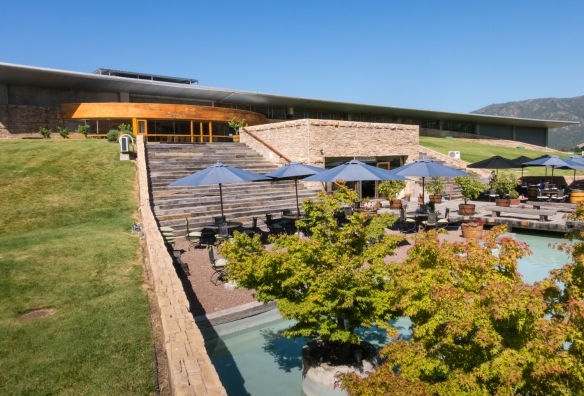 Montes Winery



The story begins at the time when Chilean wine exports started to get going. Montes started in 1987 with an annual production of about 3,000 12-bottle cases. The company was described as a "boutique winery", making small quantities of high-quality wine.

"The adventure of Montes Wines began almost as a retirement project for us. We wanted a small boutique winery to amuse ourselves once we retired for good, which would allow us to produce wines for international markets", Aurelio points out.

At the time, Aurelio Montes was starting to become recognized as a very talented enologist, with great commercial instincts. He was one of the first in Chile to go out himself to sell his wines. Other oenologists stayed in their laboratories, white-coated, and nobody knew who they were. In a matter of years, the 3,000 cases became more than 650,000. In the era this great project was launched, Chile was not producing what the consumers wanted to drink: high-quality wines. "A need which we identified and responded to quickly", says Aurelio.

The first time I went to Apalta, at the age of 21, it was love at first sight. I became obsessed with those beautiful hillsides, Aurelio Montes recounts.


Zapallar Valley:
Later came the challenge of defying traditional agricultural norms by planting a vineyard on the coast, at Zapallar, something that had never been done before. Outer Limits, one of our latest products, was born in these vineyards.

Montes Touches Down in Chiloé:
Aurelio's latest crazy idea began in 2017 when he brought Montes Wines to the Chiloé Archipelago, 1,200 km south of Santiago. Studies and tests are being carried out as they establish plantations of Sauvignon Blanc, Riesling, Chardonnay, Pinot Gris, Pinot Noir, and Gewüztraminer on the small island of Mechuque.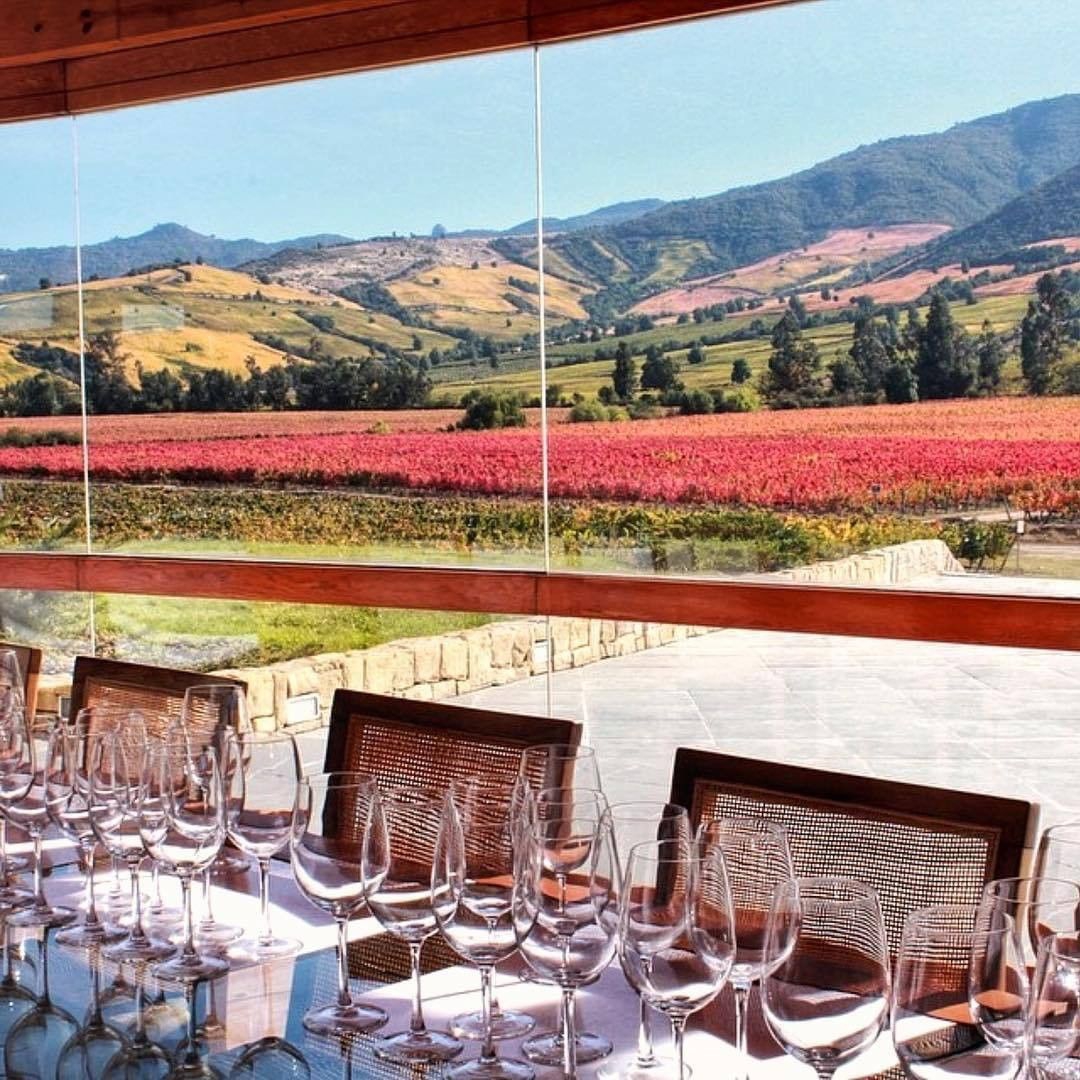 Montes Winery, Chile

Every day, Montes wines are enjoyed by thousands of people around the world. Whether wine connoisseurs or enthusiasts who simply enjoy the pleasures of a glass of wine, they will find something here to stimulate and inform.

Visit Montes Winery and be inspired by its Feng Shui design. Taste their finest wines. Enjoy outstanding restaurant cuisine at Fuegos de Apalta, operated by world-renowned chef, Francis Mallmann. Or venture onto the hillside and follow their botanical trail, with its stunning scenic vistas.
Budget
Best For Whom
Business Travellers
Expats
Mature Travellers
For Her
For Him
Couples
Groups
Leisure Travellers
First-Timers
Best For What
A Bit of Romance
Alfresco Dining
Fine Dining
Wedding
Quick Bites
The Local Experience
Lively Atmosphere
Luxury
Nature
Relaxation
Creative & Artistic
Cultural Experience
Wine
Outdoor Area
Luxury Hotels