Cejar Lagoon Tour - (Laguna Cejar)
Are you a business owner in Chile?
Promote your business 365 days a year with the #1 Guide to Chile.
Gain MAXIMUM EXPOSURE with a 'Dedicated Business Profile'
Find Out More
Directions to Cejar Lagoon Tour
Best tours in Chile

Tour to Laguna Cejar, Laguna Piedra, Ojos del Salar and Laguna Tebinquinche, experience where you can see turquoise waters in a breathtaking landscape.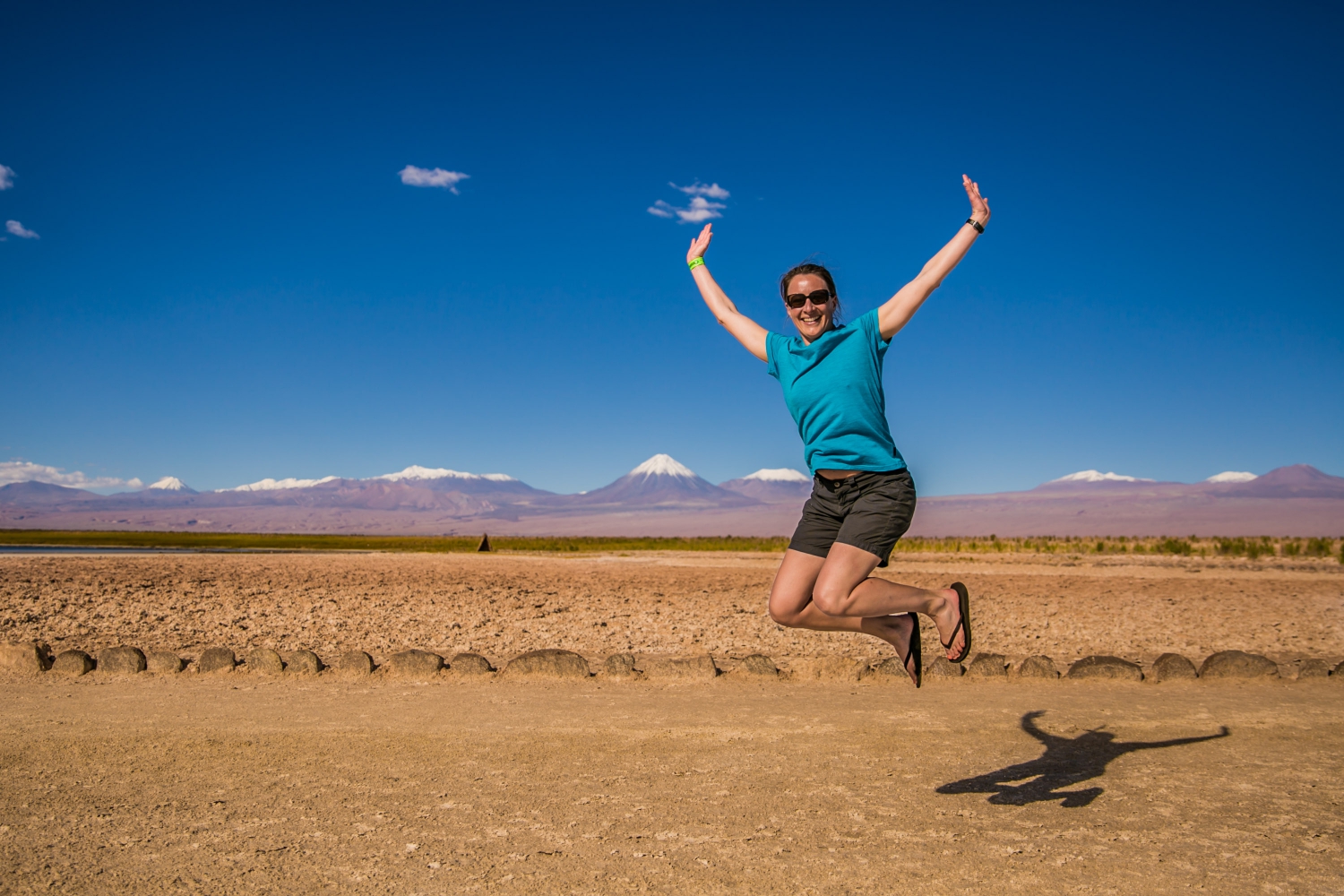 On this tour you will visit a series of lagoons inside the Salar de Atacama, the largest salt flat in Chile. You will first visit the Ojos del Salar, two deep freshwater wells in the middle of the desert, where you can enjoy a refreshing swim. Then you will visit the Tebinquinche Lagoon, where we will walk along its path to appreciate the magnificent views, where the sky merges with the desert and the whiteness of the salt.

The tour continues in the famous Laguna Cejar and Laguna Piedra, surrounded by green and yellow grass that highlights the color of the water, contemplating a unique landscape of turquoise waters and volcanoes. In the latter you can enjoy a bath with which we will experience the flotation effect, similar to that of the Dead Sea. To end the day, you will enjoy a snack watching the sunset overlooking these lagoons.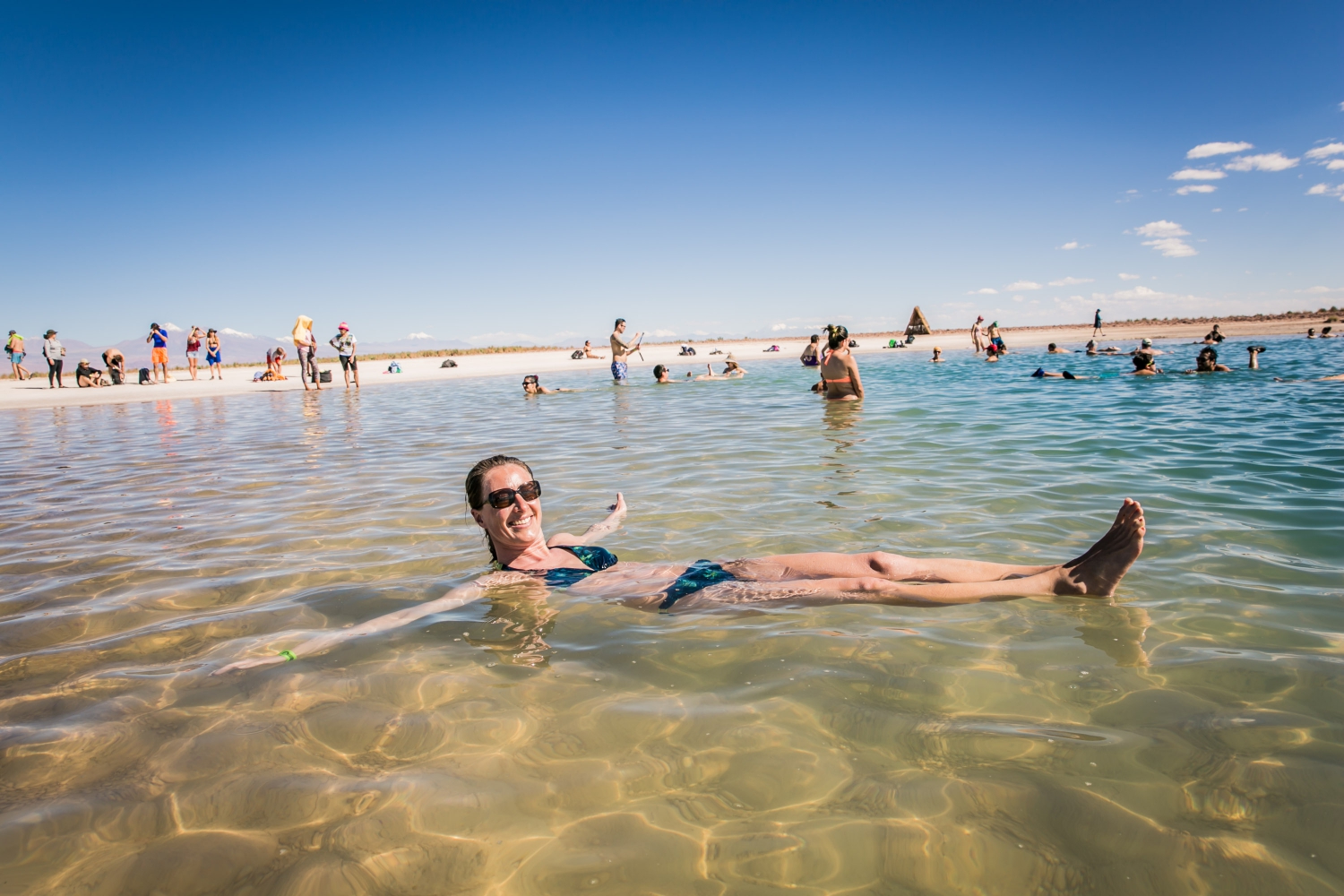 Price per person: CLP $ 19,000 per person.
Schedule: 3:00 p.m. to 8:00 p.m.
Duration: 5 hours.
It includes: Shared transport and bilingual guide (Spanish and English).
Does not include: Hotel pick-up (urban area), entrance ticket to Laguna Cejar (CLP $ 15,000 per person), entrance ticket to Laguna Tebinquinche (CLP $ 2,000 per person) or travel insurance with medical coverage.
Meeting Point: Tocopilla corner Snails.
What to bring: comfortable shoes, sun hat, swimsuit, towel, sunglasses, sunscreen and water.
Restrictions:
Not allowed for pregnant women.
Minimum age required of 6 years.