Quitor's Pukara
Attractions
Archaeological
Nature & Adventure Tours
Sightseeing Tours
Off the beaten track
About Quitor's Pukara
The presence of the Atacameño people or likan antai in the pre -illeilleran area of ​​the Atacama desert dates back to the 6th century A.D. The vestiges of the first communities that inhabited the area of ​​San Pedro de Atacama, allow us to affirm that it was an agro-pottery culture, dedicated to the cultivation of corn, potatoes and quinoa, in addition to the cattle raising of auquénidos such as llamas and vicuñas. They stood out for the elaboration of fine crafts in ceramics and loom, in addition to the work in copper.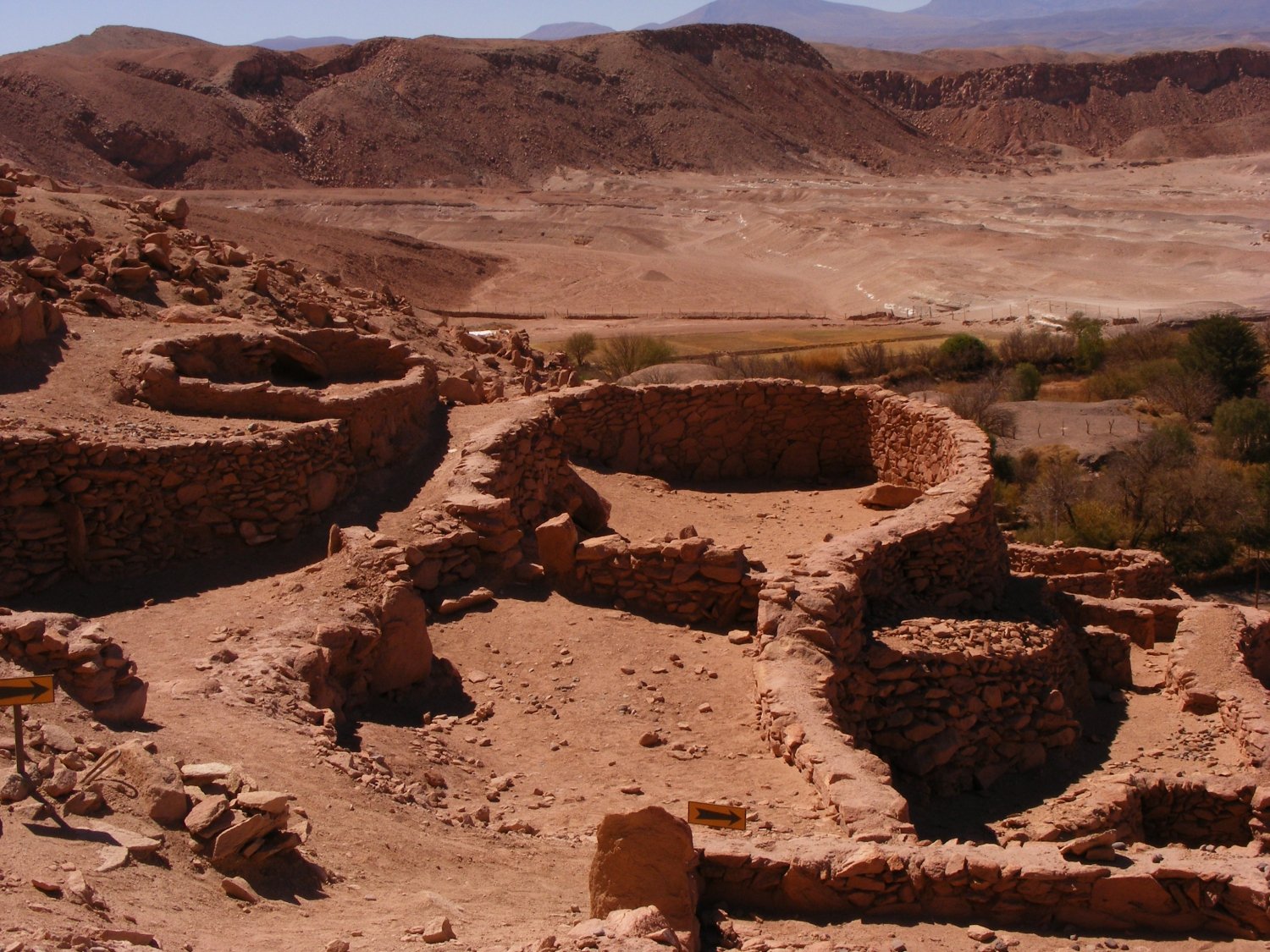 The atacameños were distributed in different communities that followed an independent historical and cultural development, however they shared cultural elements, mainly the use of the common language, the Kunza. In the fifteenth century they were conquered by the Incas, incorporating new elements into their traditional culture.

The pucará or púkara, were characteristic constructions of the atacameños, that fulfilled the function of protection of the villages in the style of a fort or fortress. They were built with stones and made up of walls with internal subdivisions for housing, storage and other functions.

The Pucará de Quitor, built in the twelfth century, is located 2 km north of San Pedro de Atacama on the southern slope of the Cordillera de la Sal, gorge located next to the San Pedro river or Rio Grande. The fortress, built on a slope that reaches a height of 80 mt., Is made up of organized walls in the form of circular or square terraces from which a panoramic view of the valley is reached.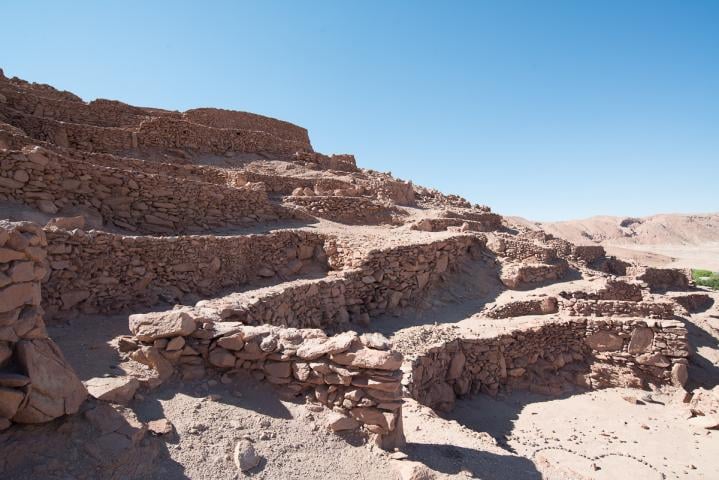 Inside, the pucará has different subdivisions that would have served as homes, animal shelters and warehouses, all connected by labyrinthine corridors with stairs. Both the external and internal walls of the fortress are built in reddish stone extracted from the same site. In addition, remains of beams made of chañar wood are preserved, as well as walls made of straw and covered with mud or adobe.

This pre-Inca construction was declared a National Monument in 1982 for being a key testimony in the development and evolution of indigenous communities in the Antofagasta region.


Best For
Free

Expats

Mature Travellers

For Her

Couples

For Him

Families With Teenagers

Backpackers

All Ages

Students

Families With Children

Groups

Cultural Experience

Lively Atmosphere

Nature

Off The Beaten Path

Wildlife

The Local Experience

Outdoor Area

A View To Die For

Adventure