About Cerro Santa Lucia
Get to know Cerro Santa Lucía in Santiago. Considered one of the main sights of the city, Cerro Santa Lucía offers a beautiful view. This is because the hill is 70 meters high in relation to the land in its surroundings. In fact, Cerro Santa Lucía is a park in central Santiago (it is just north of Avenida Libertador Bernardo O'Higgins) and has an area of ​​65,300 square meters.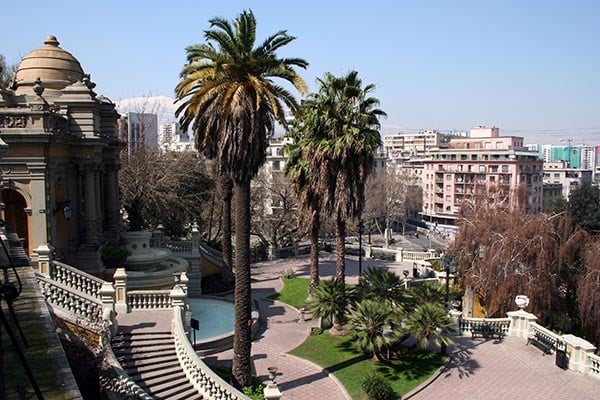 And if you're planning to travel there, be sure to check out the must-see tips on how to save a lot in Santiago and Chile. These are very good tips that are worthwhile and will save you a lot on all your travel planning and when you're there. Your trip to Chile will be cheaper than you thought and you can enjoy your trip even more.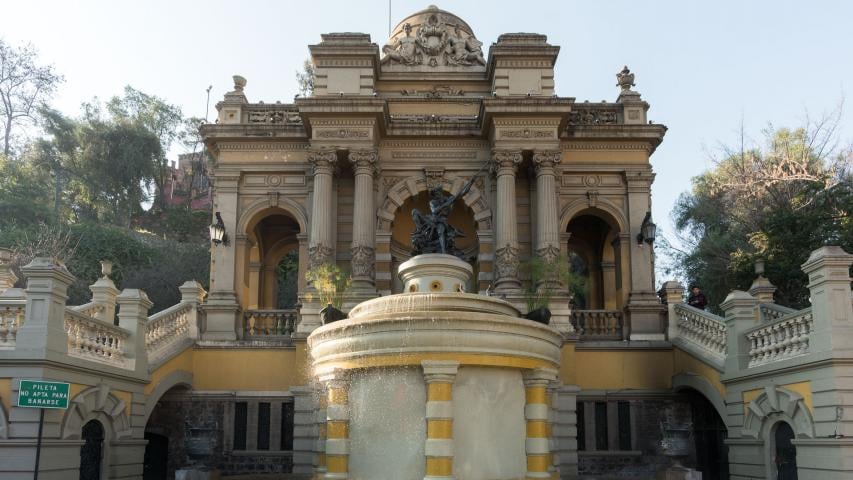 Cerro Santa Lucía History
The history of Cerro Santa Lucía is quite old. The truth is that this geographical formation has always existed there, but the first to name it were the Machupe Indians, who called the Huélen hill, which means something like pain, sadness and suffering. The name Santa Lucía was not given to the place until December 1540 by the Spanish conqueror Pedro de Valdivia. Santa Lucía was a woman who lived only 21 years in the late 3rd century and after her death she was considered a saint by the Catholic, Anglican, Lutheran and Orthodox churches. An important fact about the place is that it was at the foot of this hill that Valdivia officially founded the city in February 1541, which makes this an important historical attraction of Santiago.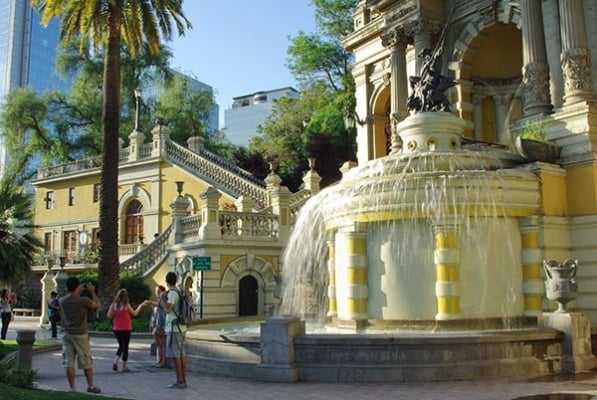 After its foundation, Cerro Santa Lucía became an important observation point for the city to be built according to traditional Spanish molds. Already in the 19th century, this hill was transformed into a fort and a cemetery for the Spanish crown army during the Reconquista. The buildings of this time can still be seen today in Cerro Santa Lucía. The other things you find there began to emerge from 1872, when the site was turned into a park by Governor Benjamín Vicuña Mackenna, and so he received several trees, plazas with fountains, a chapel and trails with observation points.
Best For
Free

Expats

Mature Travellers

For Her

Leisure Travellers

Couples

For Him

Families With Teenagers

Backpackers

All Ages

Students

Families With Children

Groups

City

Cultural Experience

Lively Atmosphere

Nature

Creative & Artistic

Wildlife

The Local Experience

Outdoor Area

A View To Die For

Adventure