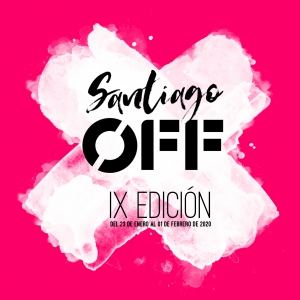 International Performing Arts Festival
Santiago OFF announces call for its 2020 Edition
Thu Jan 23rd 2020 to Sat Feb 1st 2020
---
Chile
,

Malaquias Concha 079, Ñuñoa, Santiago

,

Ñuñoa

,

Metropolitana de Santiago
https://www.myguidechile.com/events/festival-internacional-de-artes-escenicas-santiago-off-anuncia-convocatoria-para-su-edicion-2020
Event Details
Best events in Chile

The announcement was made in the framework of the launching of the Interregional Extension Network, a project that Fundación Santiago OFF is carrying out together with the company La Fulana Teatro y Gestión.

Applications are open from May 6 and will be directed to performing arts and music shows that have an innovative proposal.

Along with the launch of the Interregional Network of Extension Santiago OFF, a project of the company La Fulana Teatro, the call for the IX International Festival Santiago OFF was opened to national and international companies that want to be part of the program of the meeting to be held between January 23 and February 1, 2020.

As usual, the festival seeks, with a critical and propositive sense, to democratize the access to culture, bringing the performing arts closer to the citizens. For 2020, the invitation is to companies that develop an original and avant-garde view through their creations.

Claudio Fuentes, director of the foundation, said that 'the expectations for 2020 are to be able to generate a high level citizen and artistic meeting, both in the performing and musical arts, focused on promoting access to and encouragement of national and international arts. Our idea is to continue generating proposals based on reflections and dialogues that contribute to the construction of a cultural heritage, the encounter with audiences and decentralization'.

The call is aimed at professional performing arts companies in the disciplines of theatre, dance, circus arts, interdisciplinary and other formats, which have an innovative proposal with a strong authorial stamp, whether in the theatre, street or other non-traditional format. Musicians or bands whose shows are in line with the

The deadline to apply is from Monday 6 May to Sunday 4 August 2019 for the international category and Sunday 15 September 2019 for the national category.

Proposals will be received exclusively through the Groovelist Platform, which can be accessed through the Festival's official website www.santiagooff.com. For any type of consultation, the mailbox contacto@santiagooff.cl was enabled to the line of the festival.