Puritama Hot Springs - San Pedro Atacama
Are you a business owner in Chile?
Promote your business 365 days a year with the #1 Guide to Chile.
Gain MAXIMUM EXPOSURE with a 'Dedicated Business Profile'
Find Out More
Directions to Puritama Hot Springs
Best activities in Chile

In the middle of the Chilean high plateau and less than an hour from San Pedro de Atacama, is Puritama Hot Springs private reserve. The Puritama River crosses the reserve along the middle of a canyon, forming hot spring pools 3,500 meters above sea level.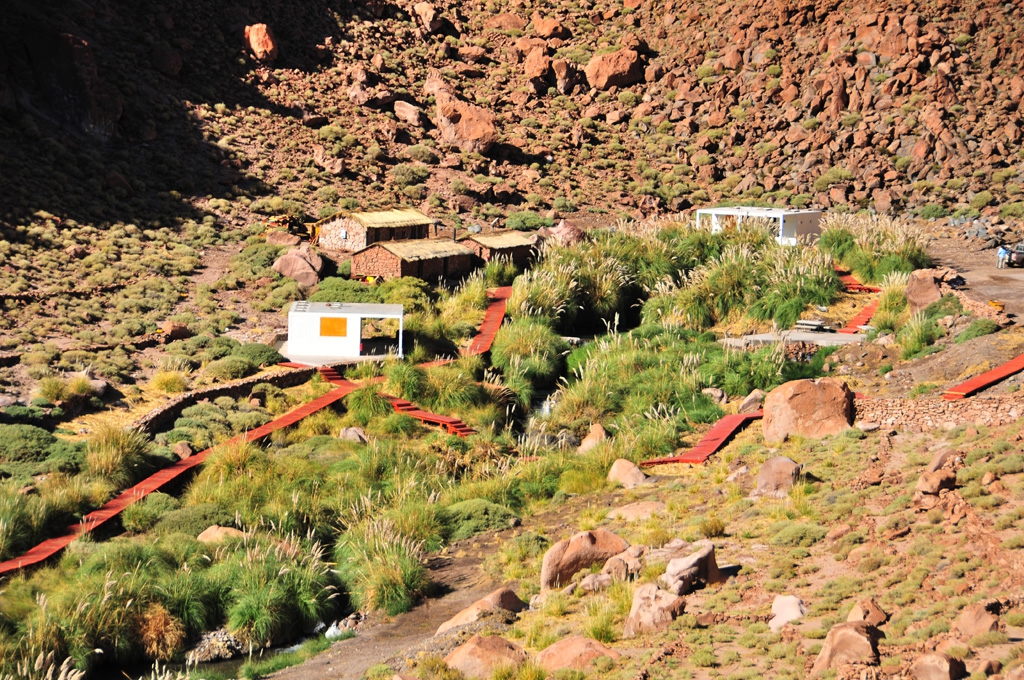 Located in the middle of a canyon, these hot springs have been used for hundreds of years. Water temperature remains at 28° to 31° Celsius with an important concentration of minerals, among which are calcium, magnesium, sodium and boron. There are 8 pools that are easily accessible by boardwalks.