Laguna del Laja National Park
Attractions
Sport
Tours
Nature & Adventure Tours
Sightseeing Tours
Off the beaten track
About Laguna del Laja National Park
Located 93 kilometers to the East of the City of Los Angeles, in the pre-Andes, this national park was created in 1958 and occupies a surface of almost 12 thousand protected hectares. Laguna del Laja National Park is made up mainly by El Laja Volcano and by the lagoon bearing the same name. The latter was formed by the eruption of the Antuco Volcano in 1853 and it became the largest lagoon in the country.

Reaching this place is an incredible experience. As we follow the road, we appreciate how a native forest perfectly seen in the district of Antuco begins to disappear and how the geography becomes wilder, rough and, why not? Though surrounded by high walls, the Laja River escorts us along the entire journey, until we almost lose track of it and then we spot it again a few hundred meters away, under a huge cliff. The mountains begin to gain a brownish color and then all of them turn black. There is lava and volcanic sediments that reached this place after several volcanic eruptions and are only moved by the effect of the wind or by some natural avalanche.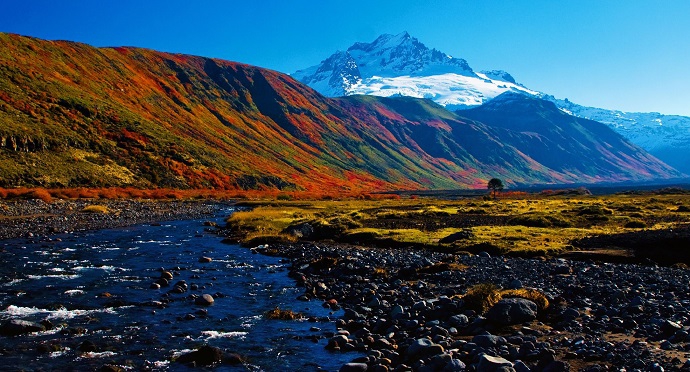 The park is accessed through a small control booth called Los Pangues, where the way up to the highest part of the volcano begins. Ski trails may be seen on one of the hillsides, along with dozens of buildings and mountain refuges which make us imagine the important recreational activities developed in this resort during the winter season.

Getting Deep into the Park
Even in the low season, visitors may take a break at the old refuge located at the Ski Club where, in addition to observing ancient photographs and unimaginable anecdotes, they may taste a loin to the poor (beef with French fries, fried egg and onion ) that makes this visit totally worth their while.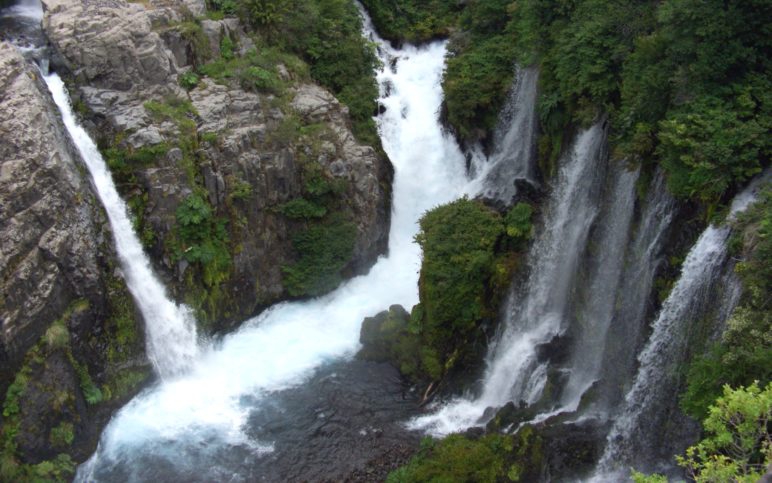 Only 2 kilometers ahead lies the famous lagoon, whose turquoise crystal-clear waters invite visitors to take pictures from several spots. It is also possible to enjoy salmon fishing, with specimens mostly weighing over five kilos.

Sierra Velluda is another great attraction in the park. It is an old extinguished volcano whose glaciers attract and amaze hundreds of visitors with the beauty of their ice caverns. This volcano also gave origin to the Verde Lagoon, the destination of many excursions, horseback rides and hiking tours in the summer. Las Chilcas and El Torbellino Waterfalls are the source of the Laja River, which springs strongly from the water leaks generated by the volcanic dam.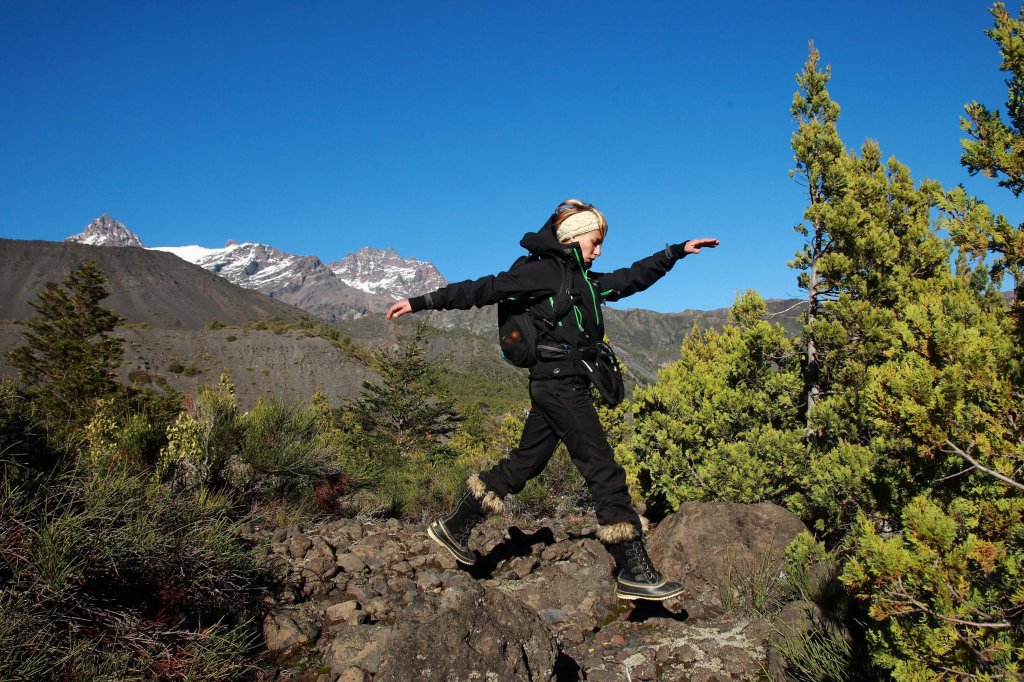 Undoubtedly, summer is the most favorable season to enjoy the park. Dozens of natural trails may be toured at this time of the year going across areas such as Los Pangues, Lagunillas, La Herradura, Moon Valley, Amphitheater, Old Arrieros and the zone known as Los Barros, where the Customs Office stands and where the road opens into the Pichachén International Pass to cross into Argentina.


Best For
Free

Expats

Mature Travellers

For Her

Leisure Travellers

Party Animals

Couples

For Him

Families With Teenagers

Backpackers

All Ages

All Levels of Players

Students

Families With Children

Groups

Green

Waterfront

Cultural Experience

Lively Atmosphere

Nature

Off The Beaten Path

Wildlife

The Local Experience

Outdoor Area

A View To Die For

Adventure
Directions
Parque Nacional Laguna del Laja, Antuco, Bío Bío
View Larger Map