About Cinzano Bar
Beguiling bar channelling early 20th-century Valparaíso

For cocktail-lovers, a pisco sour and a shot of nostalgia at Bar Cinzano are more than welcome. Dating back to 1896, the onetime haunt of sailors and singers is a popular venue for locals and increasingly a must-visit bar for visitors to the city, drawn in by the friendly ambience and demonstrations of tangos and the art of crooning from the regulars, as well as helpings of Chile's national drink served from behind the suitably well-worn bar.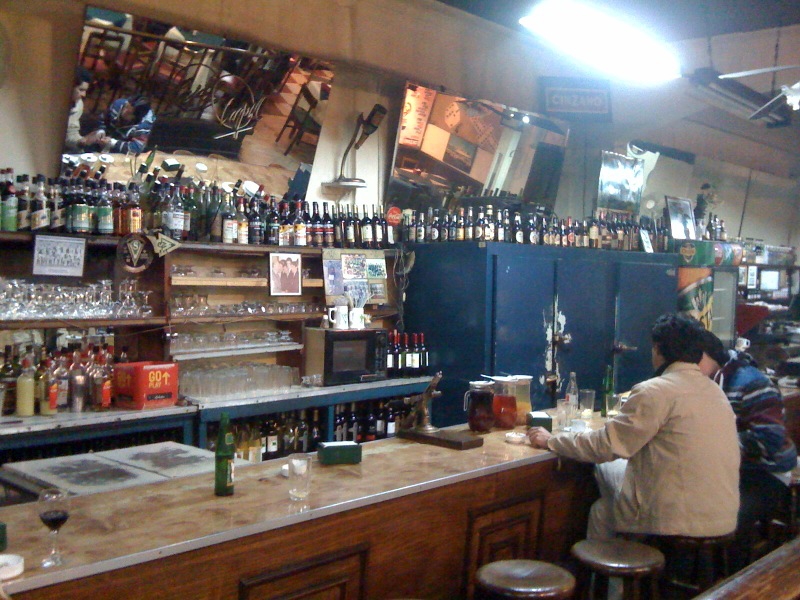 Cinzano can be a classic and traditional, but for years it remains fully in force. Here all are friends and the differences do not exist, transforming into a place full of life, in which a fairly heterogeneous public is restrained, whether young, adults and even elderly people, those who years remember their youth in the Pub. This causes a very friendly, calm and familiar atmosphere to predominate in the place, where everyone knows each other and the treatment is quite personalized.

Likewise, the Cinzano allows a wide interaction and generational exchange, where university students are able to finish sitting at the same table sharing with those who visit the place since the first decades of the twentieth century.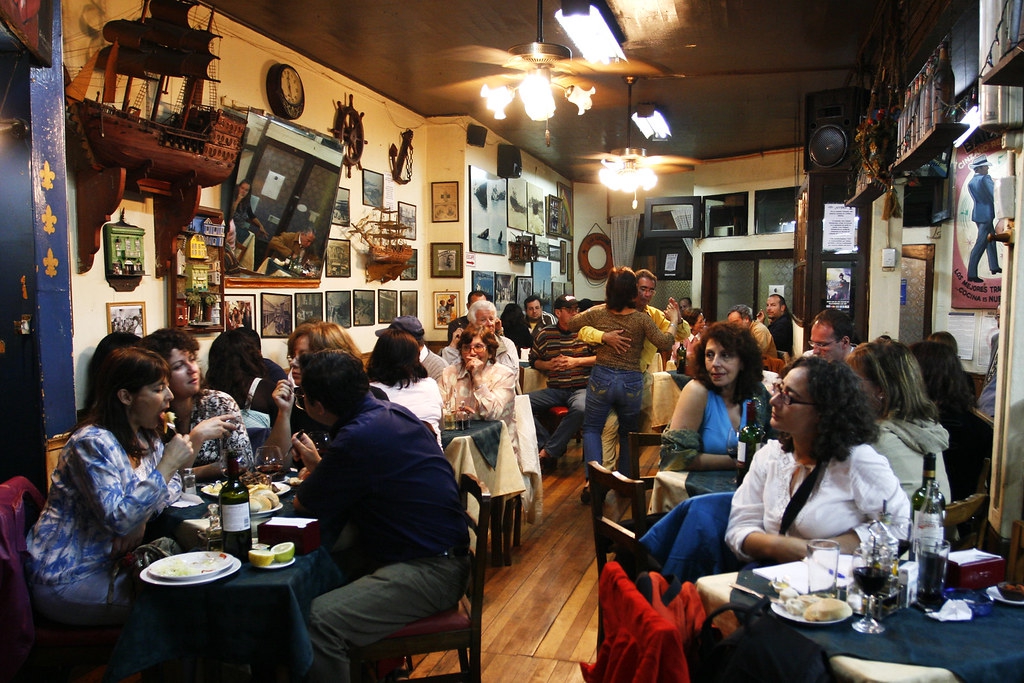 In this context, everyone, regardless of their place of origin or less at their age, enjoys the delicious food and wide range of drinks offered by Cinzano, and more than some may end up dancing with the picturesque music. It is presented at the store.

This and more is what you can find on your visit to the Cinzano Bar Restaurant, from now on, WELCOME!

Best For
Free

Expats

Mature Travellers

For Her

Leisure Travellers

Party Animals

Couples

Business Travellers

For Him

Families With Teenagers

Backpackers

All Ages

Families With Children

Groups

Relaxation

Girls' Night Out

Live Music

City

Cultural Experience

A Bit of Romance

Lively Atmosphere

Boys' Night Out

Quick Bites

Wine

Creative & Artistic

Cocktails

The Local Experience

Fine Dining

Adventure