Preventive measures against the new Coronavirus
Chile has entered Stage 4 of the COVID-19 Coronavirus, where there is viral circulation and community spread of the virus. That is why the Government has decided to close all land and sea borders and areas of our country to the transit of foreign people, starting Wednesday, March 18, 2020.

Chilean nationals and permanent residents in Chile, who come from high-risk places, will be able to enter our country by submitting to the Sanitary Customs and a mandatory 14-day quarantine. This will not affect the entry and exit of cargo or transporters, to continue guaranteeing normal supplies.
Know here the recommendations in case of an outbreak of Coronavirus COVID-19. Some of the symptoms of the new coronavirus are: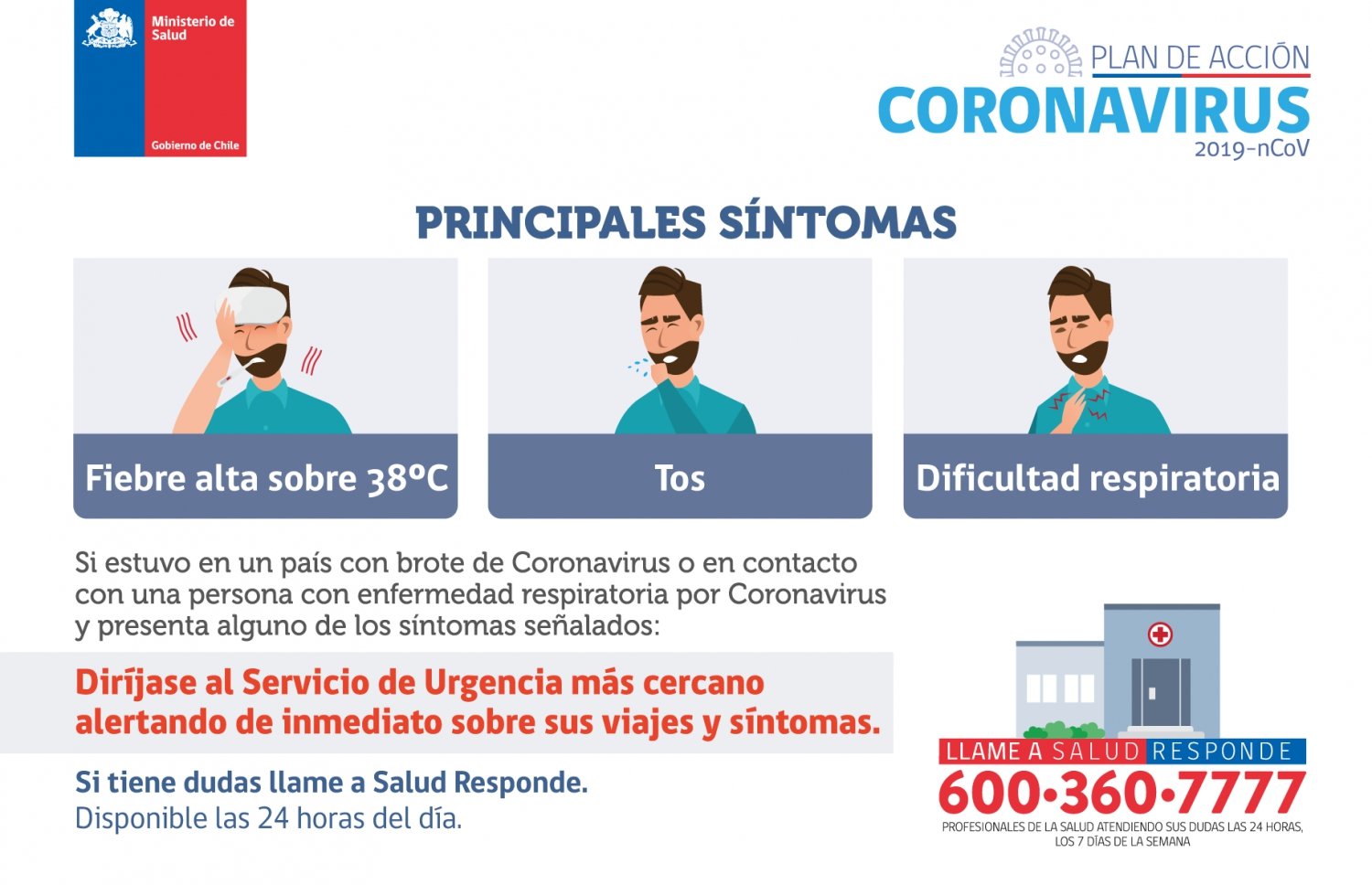 How do you prevent the coronavirus? 
As a respiratory disease, it is transmitted through droplets from coughs and sneezes. That is why it is very important to cover your mouth and nose with a tissue (never with your hand) when you sneeze or cough. Also, frequent hand washing is essential to prevent infection. 
If you are scheduled to travel to countries/areas with confirmed cases or active outbreaks, or if you have had or will have close contact with sick people, the recommendations to prevent infection are as follows: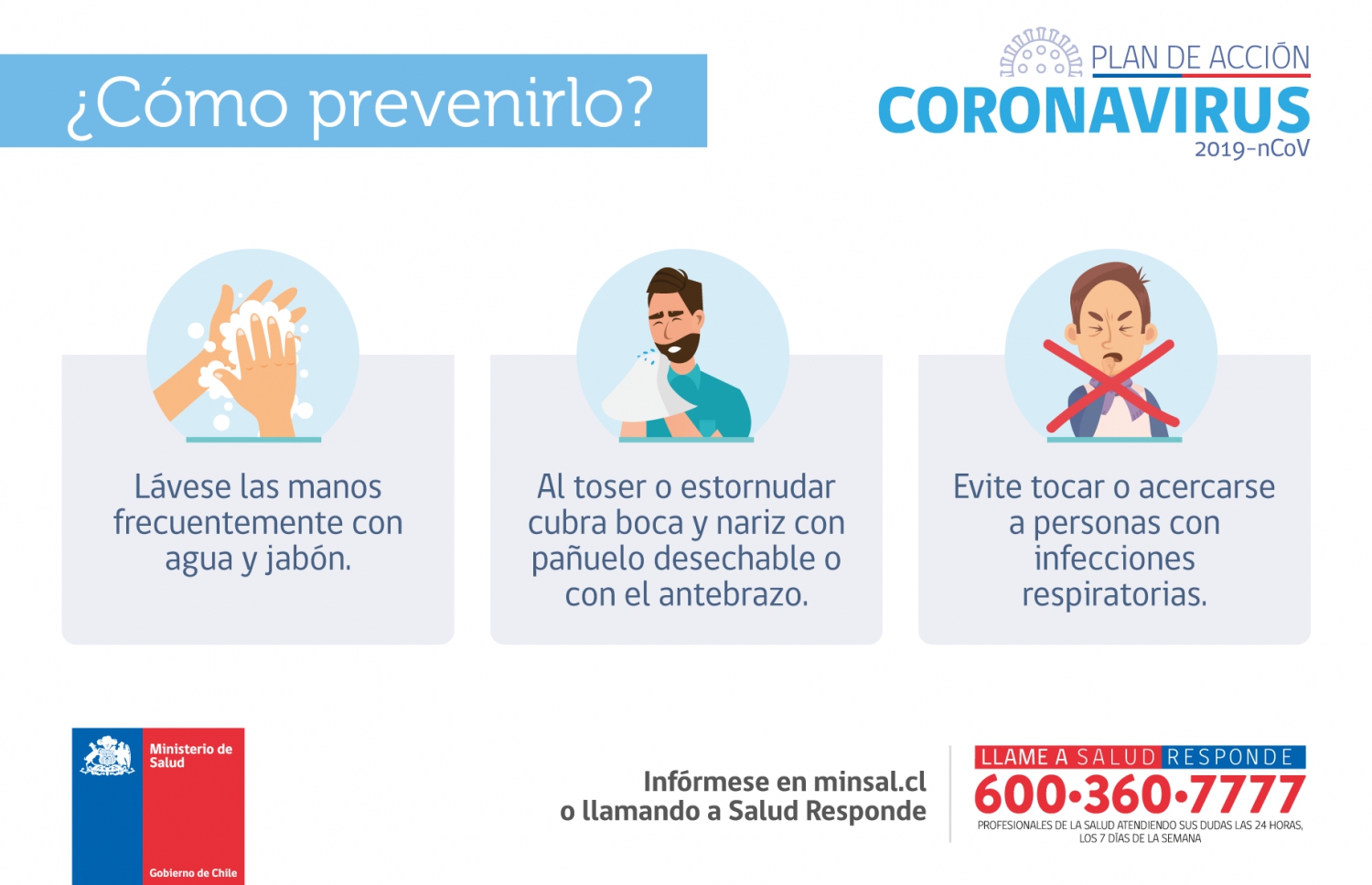 What to do if you are outside Chile? 
If you are Chilean and are traveling or living in China or countries affected by the virus, we invite you to contact (via email or phone) the nearest Chilean consulate. In this way, our officials will be aware of your presence in the area and your state of health, having relevant information to determine the situation of the resident nationals.  In addition, you can review updated information on entry and exit restrictions in different countries, in this link. 
More information on preventive measures can be found here. 
WHO recommendations on coronavirus, click here. 
Affidavit of health status as a measure of mandatory health control for travelers entering Chile.