Luna de Pirque
Spa and Wellness
In Luna de Pirque we have a wide variety of special services for you, and adapted to your needs. You can enjoy massages, therapies, classes, aesthetic treatments, or simply enjoy our comforts freely.

This complementary therapy center and spa with accommodation is located steps from Concha y Toro Vineyard at the foot of the mountain. It is a place designed for calm and harmony to prevail, which encourages relaxation and energy recovery of its visitors through treatments, massages, activities and courses.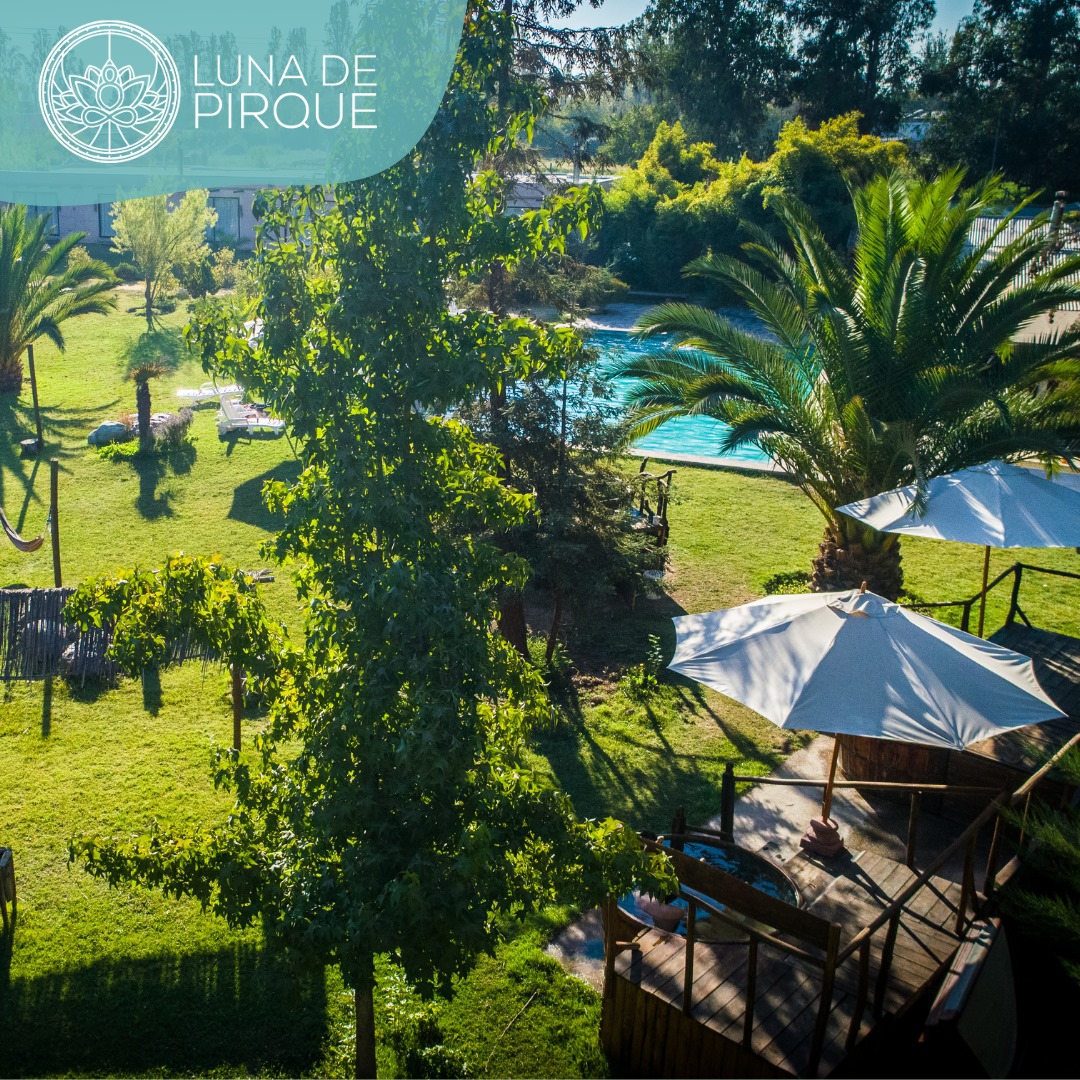 Luna de Pirque



All these services are framed with the backdrop composed of extensive green areas, clean air and an infrastructure that includes training rooms, cafeteria, terraces, nature view rooms, sauna, whirlpool tub and outdoor pool, in addition of meditation, yoga and Pilates rooms. Recommended a spa day with massage, lunch, therapy of choice, sauna and whirlpool tub.

Massages
Therapies
Lessons
Spa & Amenities
Esthetic
Programs for the day
Programs with accommodation
Accommodations
Coffee shop

You can also enjoy some of our cafeteria delicacies, where we have lunch, dinner, afternoon tea, coffee, natural juices, cakes, kuchen, among other delicacies.

Contact Luna de Pirque
Directions
Budget
Best For Whom
Expats
Business Travellers
Families With Teenagers
All Ages
Families With Children
Groups
Best For What
Relaxation
Spa
Cultural Experience
A Bit of Romance
Nature
The Local Experience
Adventure