About Third Millennium Cross
Visit the monument of the Third Millennium Cross, a true icon of the Christian faith in Chile. From the height of his arms we contemplate a beautiful view of the city.

Already from a distance denotes its omnipresence, it can be visualized from all sides, including from the coasts of neighboring communes. This is the monument erected on the hill El Vigía de Coquimbo, which represents the famous Third Millennium Cross. The monumental work mobilized the entire town, mostly Catholic. It is the highest and most spectacular work built in South America in homage to the 2000 years of the birth of Jesus Christ. It is built at 157 m.s.n.m.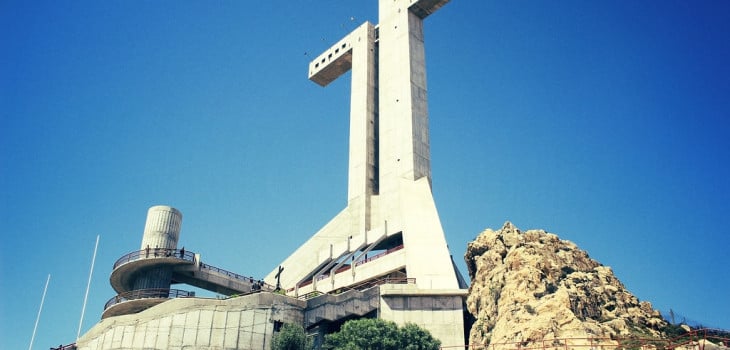 Its base is formed by three inclined pillars that assemble a large tripod. Above it stands the immense cross composed of three columns representing the Holy Trinity. Its maximum height is 83 meters and it is 40 meters wide. Through its 2,000-step staircase, the base and the cult area are accessed, consisting of a chapel, a museum and a photographic exhibition in which you can see the different moments of the construction of the cross until its inauguration, on May 5 from the year 2000. You can also appreciate the gifts made by Pope John Paul II for such a work that immortalizes the Christian faith.

From there, by elevator or staircase you can access the first viewpoint located at 20 meters high. You can also access the ecumenical prayer square, which is adorned with stained glass.

The last section to the viewpoints located within the horizontal arms of the cross, is done by means of elevators or stairs that are inside the pillars. From the large windows located on the cross you have a spectacular 360 ° panoramic view of all Coquimbo, its bay and the Pacific Ocean.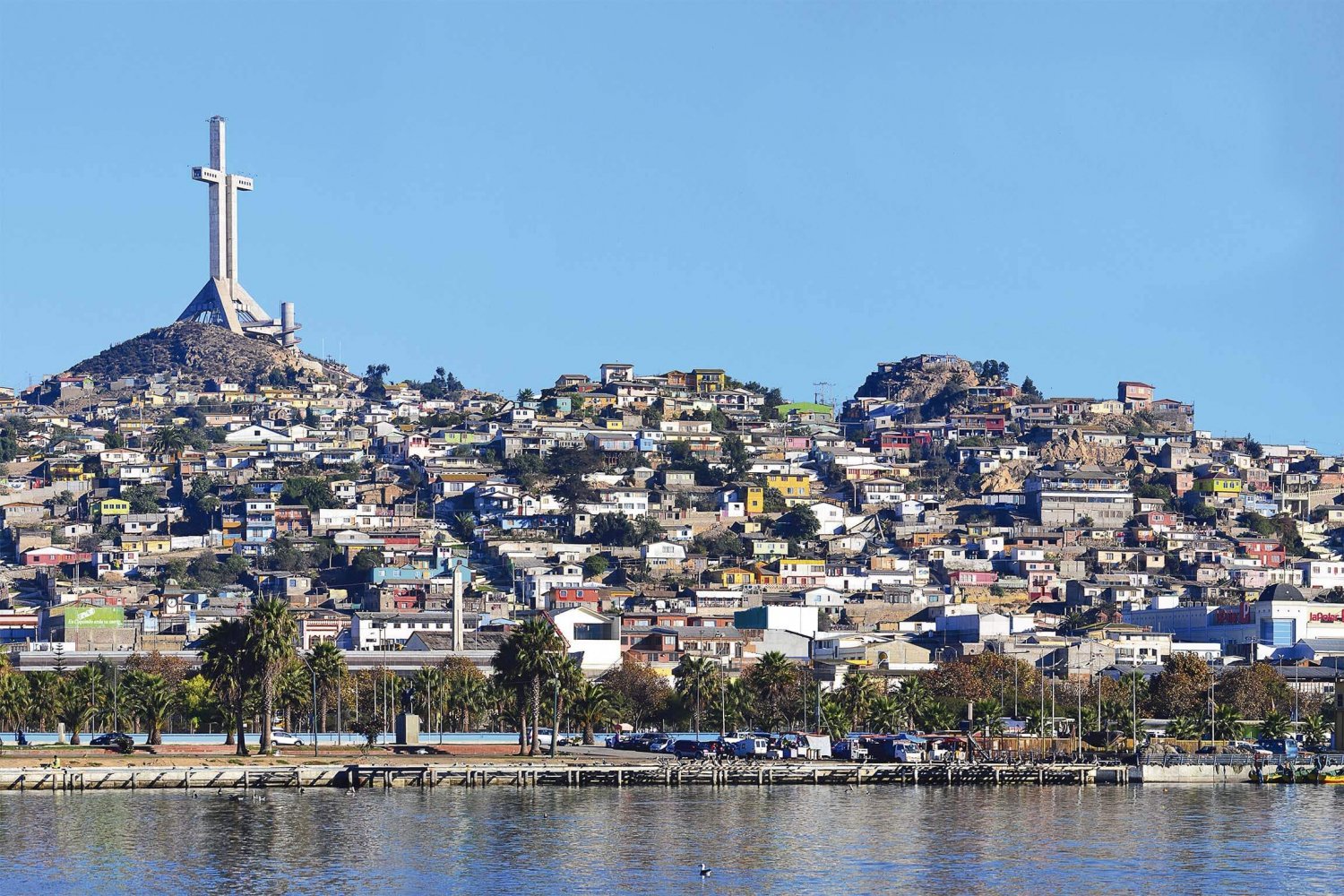 The initiative was carried out in front of the Vatican by the illustrious municipality of Coquimbo and with great approval from the Holy Father, the work that recalls the Jubilee year (2000) began. When traveling through its interior, there is a solemn climate and only soft whispers are heard. In the arms of the cross two rooms are opened: one contains the busts of who were the Chilean archbishops during the last century, while the other has the busts of the popes John Paul II and Benedict XVI.

As we stood motionless in front of the windows facing the Pacific, that phrase of Christ that says: 'Faith can move mountains' came to mind. You can also transform them. On your visit to Coquimbo, your senses will be captivated by the Third Millennium.
Best For
Free

Expats

Mature Travellers

For Her

Couples

For Him

Families With Teenagers

Backpackers

All Ages

Students

Families With Children

Groups

City

Cultural Experience

Lively Atmosphere

Off The Beaten Path

The Local Experience

Outdoor Area

A View To Die For