San Pedro de La Paz
AttractionsToursCulture & History ToursNature & Adventure ToursSightseeing Tours
San Pedro de la Paz is a Chilean commune belonging to the province of Concepción (Biobío region). It is located south and west of the Biobío River.

It is considered within the Greater Concepción metropolitan area, limiting to the north with the commune of Hualpén, to the northeast with the commune of Concepción, to the east with the commune of Chiguayante, to the south with the commune of Coronel, and to the west with the Pacific Ocean. Together with the communes of Chiguayante and Concepción, it integrates Electoral District No. 44, and belongs to the 12th Senatorial Circumscription.




San Pedro de la Paz is located to the south and west of the Biobío River, near the geographical center of continental Chile. The commune has a temperate, warm and humid climate, Mediterranean type, and a rainfall of 1,110 mm. annual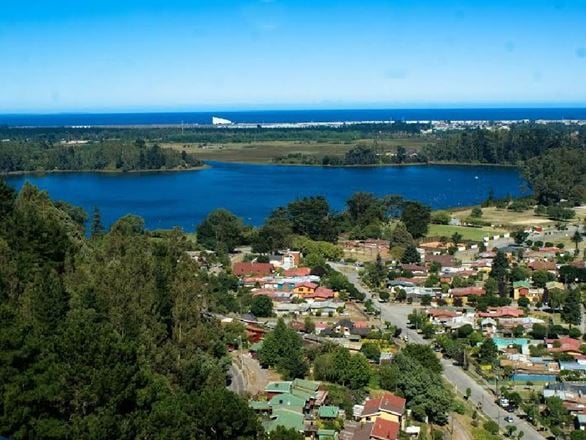 The commune has an area of ​​112.5 square kilometers. In addition, it has 14 kilometers of coastline in the Pacific Ocean, 22 kilometers of riverside on the Bíobío River, three natural lagoons (Laguna Grande, Laguna Chica and La Posada) and the first hills of the Nahuelbuta Mountain Range.

It is characterized by being a residential commune of the Grand Conception, with nature integrated into the urban area.

Budget
Best For Whom
Expats

Mature Travellers

For Her

Leisure Travellers

Couples

For Him

Families With Teenagers

Backpackers

All Ages

All Levels of Players

Students

Disabled

Families With Children

Groups
Best For What
Green

City

Cultural Experience

Lively Atmosphere

Quick Bites

Nature

Wildlife

The Local Experience

Outdoor Area

A View To Die For