San Francisco de Castro Church
AttractionsToursSightseeing ToursCulture & History Tours
A city between hills and lush vegetation that invites you to walk, try its marine restaurants, visit its craft shops, and admire the colorful "palafitos" on the waterfront, a classic chilota postcard.

Visit the San Francisco de Castro Church, the Chiloé National Park or experience the Chilota culture knowing the Castro Craft Fair, the Museum of Contemporary Art of Chiloé, or attending the famous Costumbrista Festival held in the city.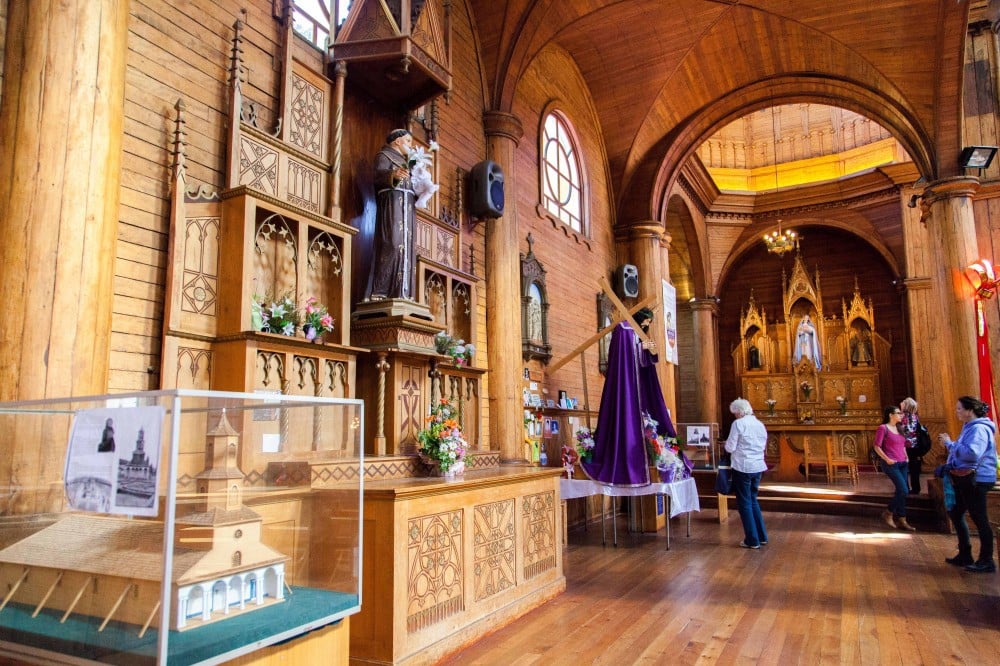 It is located in the province of Chiloé, Lake District. Located 1,214 kilometers from Santiago, it is the third oldest city in Chile. After the long expeditions through the coastal territory of Chiloé, initiated in 1553 under the order of the governor-general. from Chile, Don Pedro de Valdivia, to extend his domains, on February 12, 1567, Captain Martín Ruiz de Gamboa founded the city of Santiago de Castro.

The earthquakes of 1786 and 1787 greatly reduced the population of the city, leaving a sad and desolate landscape. Its inhabitants went to live in the fields and only returned to the former city on holidays. In 1788 Castro ceased to be the capital of the Spanish province (the city of Ancud happens to have that denomination) and sometime later Chilean independence was imposed over the entire Chiloé archipelago, including Castro.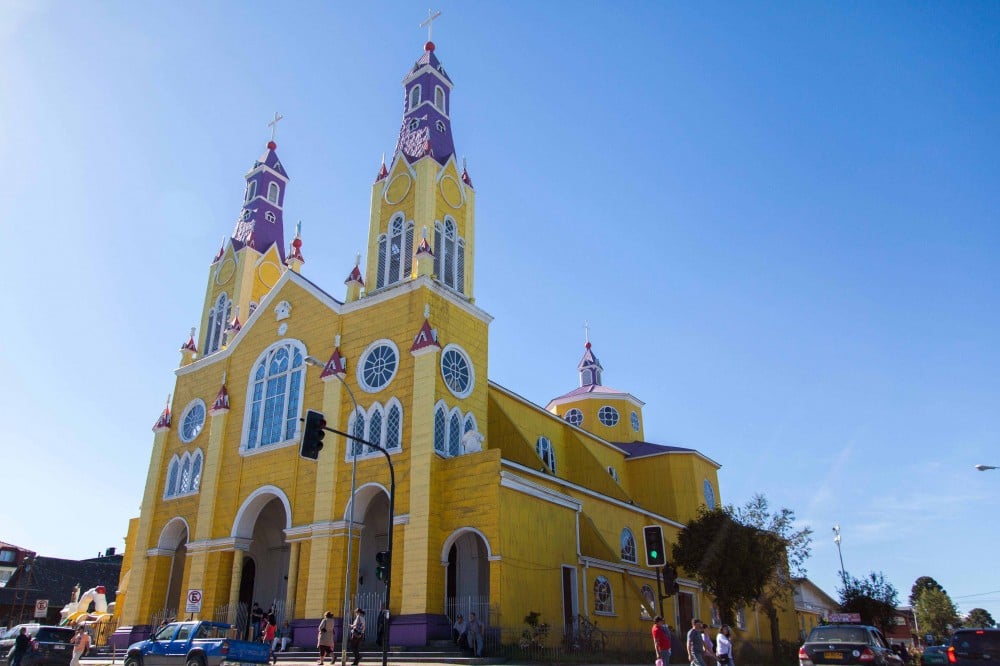 The city was losing weight and becoming more and more forgotten. However, at the end of the 19th century, a new opportunity appeared for Castro: timber activity renewed progress in the area and the arrival of the railroad in 1912 made the city regain its importance as the center of the archipelago.

In the '20s, Castro developed his maritime activity to the fullest. Potato cultivation, which embarked towards the northern and southern ports of the country, supported the economic growth of the people. In 1958, the road from Castro to Ancud was opened, which further encouraged tourism growth in the region. The city of Castro already had a large number of hotels, wineries, pensions, and shops that attracted more and more visitors.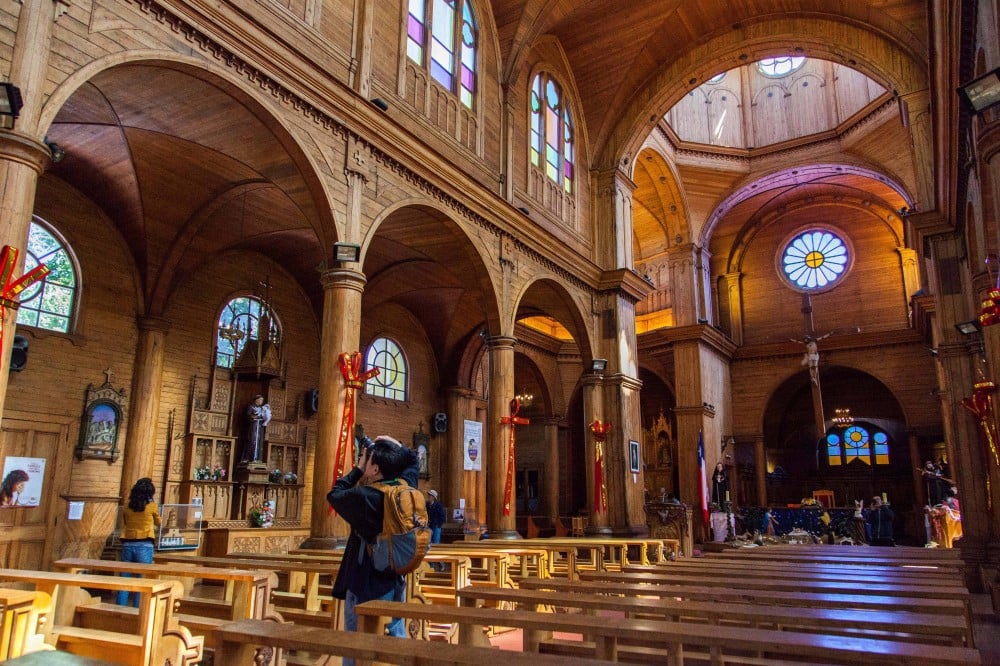 Started in the '60s, a strong earthquake shook the city again, sweeping the municipality, the port, the railroad, and many palafitos homes, typical local construction. At that time, the population was 7,000 inhabitants. After that catastrophe, the city grew towards the upper sector of the archipelago and returned to receive the title of the provincial capital in 1982.

The city of Castro is the heart of the province of Chiloé not only because of its location but also because it is a place full of culture and history. It has an immense variety of activities to know and discover aspects of a unique city of its kind.

Budget
Best For Whom
Expats

Mature Travellers

For Her

Leisure Travellers

Couples

For Him

Families With Teenagers

All Ages

Students

Families With Children

Groups
Best For What
City

Cultural Experience

Lively Atmosphere

Creative & Artistic

The Local Experience

A View To Die For