About Punta Choros
Punta de Choros is a sleepy little fishing village about 100 km north of La Serena. During the summer it receives a lot of Chilean and foreign tourists looking to enjoy the beach and nearby nature reserve, but during the winter it is relatively empty.

The major draw is the National Humboldt Penguin Reserve, where it is possible to see Humboldt penguins, bottlenose dolphins, sea lions, sea otters, and many types of seabirds. Sea lions are visible all year round. Dolphin sightings are frequent but not guaranteed. During the summer, the penguins are quite active hunting and swimming. During the winter, the penguins nest in the rocks high above so it is more difficult to see them from the boats.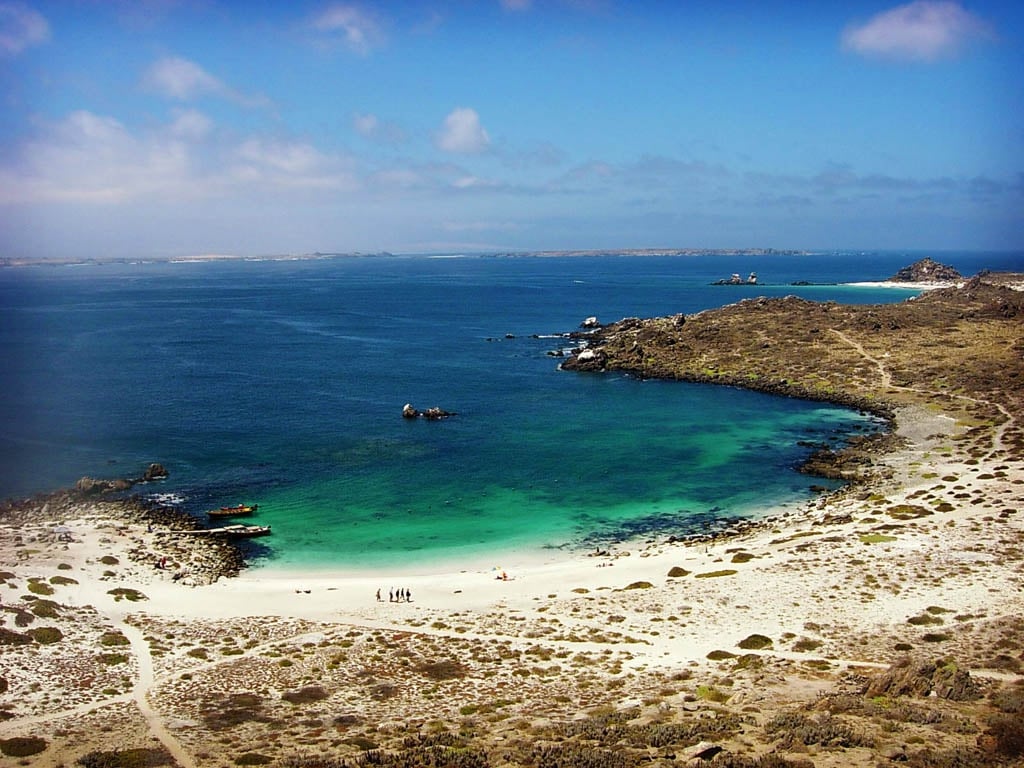 Punta Choros



The most convenient way to get to Punta de Choros is by car. It is about two hours from La Serena. A 4WD is recommended as the road after turning off Ruta 5 winds through some mountains and is somewhat bumpy.

If you don't want to rent a car, there is a micro bus that goes between La Serena and Punta de Choros twice a day. The bus leaves from the Panaderia El Griegos in La Serena at 9am, and another one later in the afternoon. Similarly, there is a bus leaving Punta de Choros around 9am, and another one around 3pm(they will wait for you if your boat is late). In both directions they will drop you off at several points in town, just tell the driver where you want to go.

It is also possible to visit Punta de Choros as part of a tour from La Serena.

Best For
Premium

All Ages

Students

Families With Children

Groups

Relaxation

Cultural Experience

Nature

Adrenaline

The Local Experience

Adventure