About Salto del Laja
It is one of the undisputed tourist icons of southern Chile and you have surely seen it in brochures and guides that graph it in all its splendor, but nothing compares to feeling the noise of the water falling with strength or observing very closely how thousands and thousands liters fall from 35 meters high. Los Saltos del Laja are, without a doubt, a spectacle of our nature that you should know.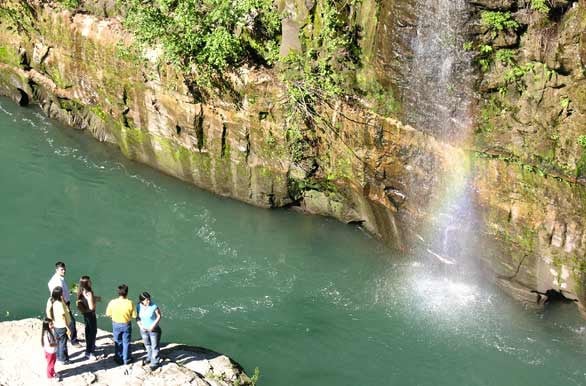 The Laja River is born in the Andes Mountains in the Laguna del Laja National Park. About halfway to the sea, its quiet flow goes through four large waterfalls, which are known as the Salts of the Laja, to become a river with channels and large rapids, which flows into the Claro River. The main jump, seen from the road, has a height of 35 m; The second fall, which is located next to the main one, has a height of 25 m, the third jump is located in Km 1 of the road to Paraguay and measures about 25 m and is called 'Salto Chico'. Finally, the fourth waterfall is behind the latter and is about 20 m high.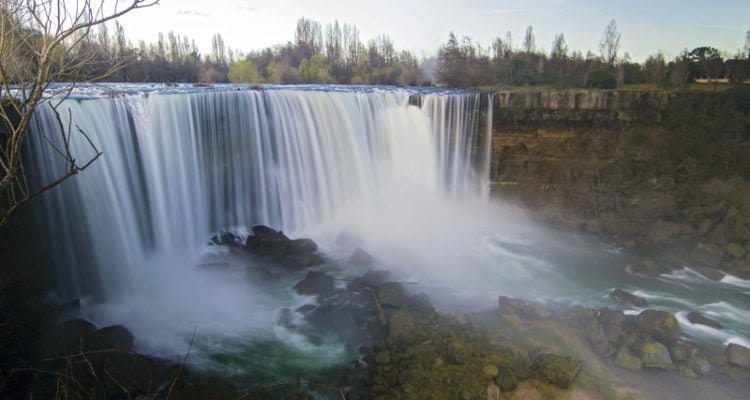 Access to the jumps is free, attracting hundreds of visitors passing to cool off in its waters, take a picture or enjoy some of the restaurants and cooks in the sector. But around its four jumps, a great offer of accommodation is also concentrated, from campsites, hostels and cabins to comfortable hotels, which will give you the possibility to enjoy this place more thoroughly, for example trekking, boat rides, horseback riding or canopy.

Complement this tourist offer, two craft fairs, located in the center of the destination (next to the bridge of the main waterfall), which are mainly characterized by the sale of handmade products in wood, leather and clay.

How to get here?
The Saltos del Laja are located on Route 5 South, at Km 480, where you will have to take the detour, duly signposted, which goes towards the Saltos del Laja.

Best For
Free

Expats

Mature Travellers

For Her

Leisure Travellers

Party Animals

Couples

For Him

Families With Teenagers

Backpackers

All Ages

All Levels of Players

Students

Groups

Green

Cultural Experience

Lively Atmosphere

Nature

Off The Beaten Path

Wildlife

The Local Experience

Outdoor Area

A View To Die For