Rano Kau
ArchaeologicalToursCulture & History ToursTheme ToursNature & Adventure ToursSightseeing Tours
Best Tourist Attractions in Chile

Rano Kau, an amazing crater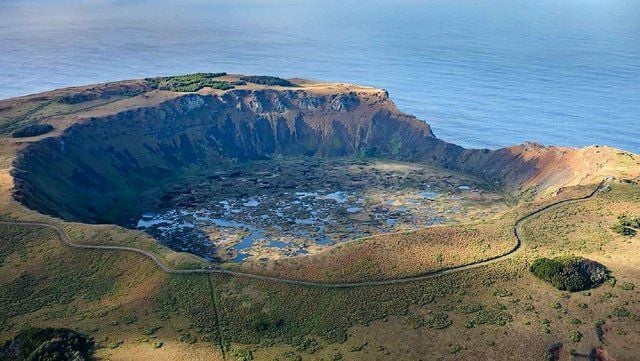 Rano Kau
, also known as Rano Kao, is the
largest volcano
and one of the most beautiful and impressive natural settings that can be admired on
Easter Island
. The sensation of immensity and silence, interrupted only by the wind, the distant sound of the waves and the occasional squawking of seabirds, makes Rano Kau one of the favorite and unforgettable places for visitors.
The crater that has a maximum height of 324 meters and is almost circular, is located in the extreme southwest of that triangle a few kilometers from Hanga Roa.
The inner lagoon of the crater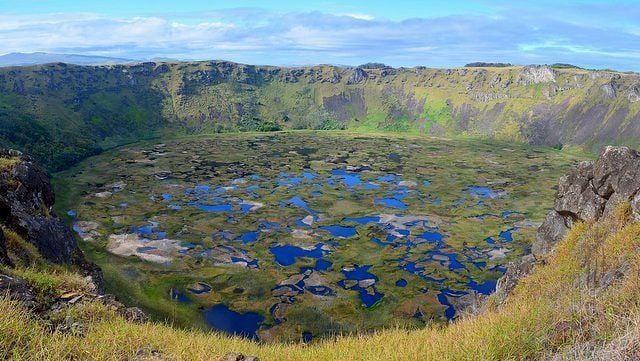 The accumulation of rainwater inside the large caldera of the volcanic crater, formed a large
lagoon
about a kilometer and a half in diameter whose shore is located about 200 meters from the upper edge. The surface of the
lake
, whose depth is estimated at about 10 meters, is covered to a large extent by numerous floating islands of totora reeds, which have a thickness of only one meter, which makes them very unstable.
A huge natural greenhouse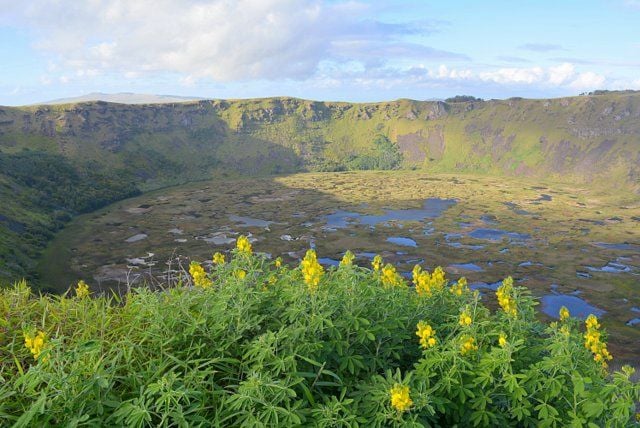 The interior of the
crater
, with walls of more than 200 meters that protect it from strong winds and favor the accumulation of humidity, constitutes a large
natural greenhouse
that generates a favorable microclimate for the development and cultivation of many vegetable species.
The visit to the
Rano Kau
can be done by hiring some of the excursions offered by most of the island's tourism agencies. The
Rano Kau
is included in its half-day tours, which have a guide and transport, where you can also visit the
cave
of Ana Kai Tangata and Orongo.
Are you a business owner in Chile?
Promote your business 365 days a year with the #1 Guide to Chile.
Gain MAXIMUM EXPOSURE with a 'Dedicated Business Profile'
Find Out More
Best For
Affordable

For Her

Couples

For Him

Families With Teenagers

All Ages

Families With Children

Groups

Green

Cultural Experience

Nature

Outdoor Area