About Playa Dichato
Located 37 kilometers from Concepción and 9 kilometers from Tomé, the town of Dichato develops in front of a closed bay, in the form of a crescent, with white sands and cold and calm waters, which are very favorable for the practice of water sports and walks in boat. Dichato beach has an area of ​​2,400 meters and is very busy during the summer. The town has good tourist implementation and is known for its restaurants and kiosks that offer chopped seafood and other dishes typical of local cuisine.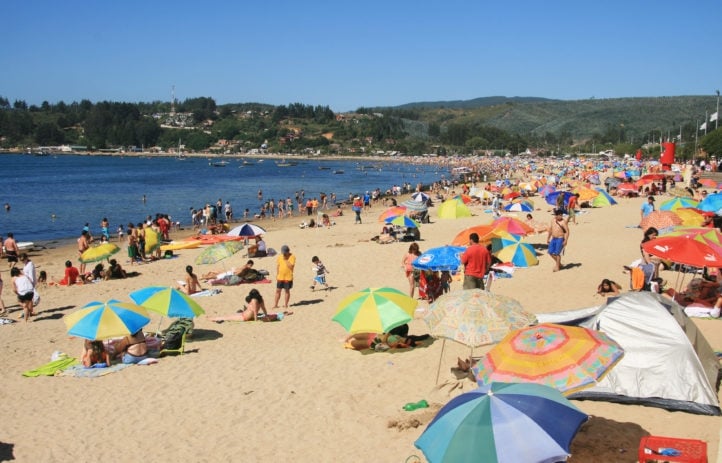 The Bay of Dichato is animated during the summer, but it is inhabited all year round thanks to the presence of fishermen who practice the tasks of the sea and enrich the coast with its picturesque boats. In a sector of the same town a residential tourism project, called Pingueral, has been launched, with its own beach open to all and surrounded by peaceful native forests.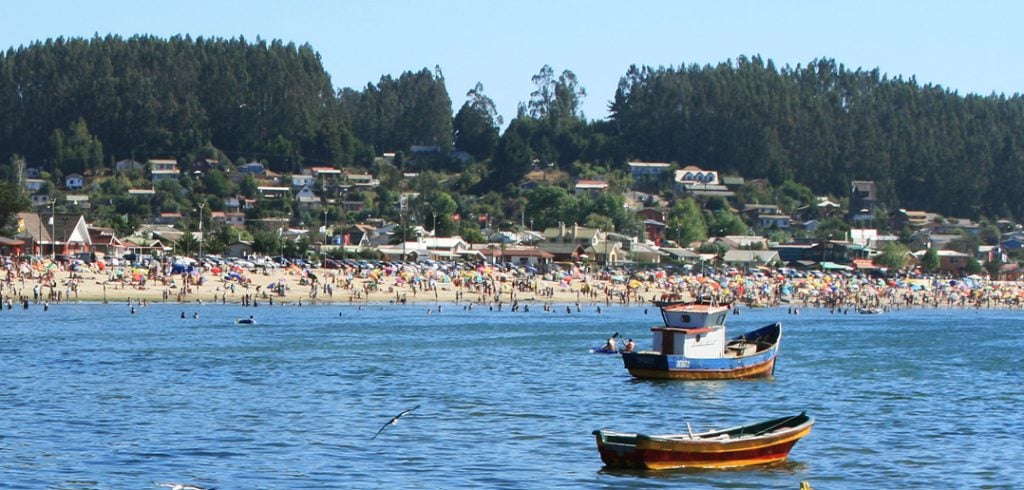 The bay historically was one of the places where Darwin collected fossils and other material during his trip in Chile, which would have been fundamental to elaborate his terías about evolution. In the vicinity of Dichato you can find other beaches suitable for surfing and skimboarding, such as the Cocholgue Cove, also famous for its gastronomic tradition, closer to Tomé, and some beaches a little further north, such as Burca, Purema, Merquiche and Puda. The word Dichato, of Mapuche origin, means 'abundance of sayings' (a prickly herb).
Best For
Free

Expats

Mature Travellers

For Her

Party Animals

Couples

For Him

Families With Teenagers

Backpackers

All Ages

All Levels of Players

Students

Families With Children

Groups

Relaxation

Waterfront

City

Cultural Experience

Lively Atmosphere

Beachfront

Nature

Wildlife

The Local Experience

Outdoor Area

A View To Die For