Parque Cultural Valparaíso
Are you a business owner in Chile?
Promote your business 365 days a year with the #1 Guide to Chile.
Gain MAXIMUM EXPOSURE with a 'Dedicated Business Profile'
Find Out More
Directions to Parque Cultural Valparaíso
Best Touristic Attractions in Chile

The Valparaiso Cultural Park is an architectural complex built on Cerro Carcel. It is projected from a harmonious set of buildings for the installation of cultural resources around a park open to the community, aimed at encoraging local artistic practice, with a first level infrastructure for dance, music, theater and circus space. Located in this esplanade where the formerly the public prison of the city used to be, from the colonial era, a gunpowder house, vault standing until today.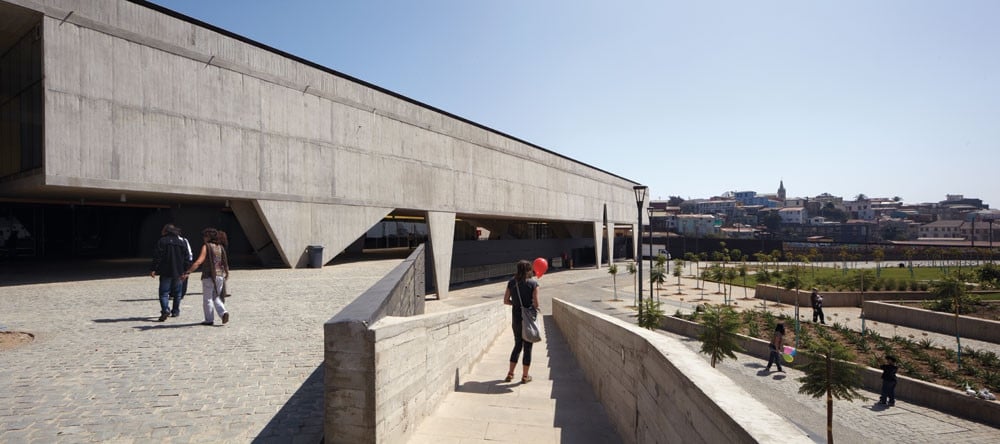 The Cultural Park also has a large and equipped theater, a large visual arts room and a terrace from where the spaciousness of the bay of Valparaiso is dominated.

All in a context of green areas, in an environment of leisure and recreation spaces that encourage communication and citizen encounter.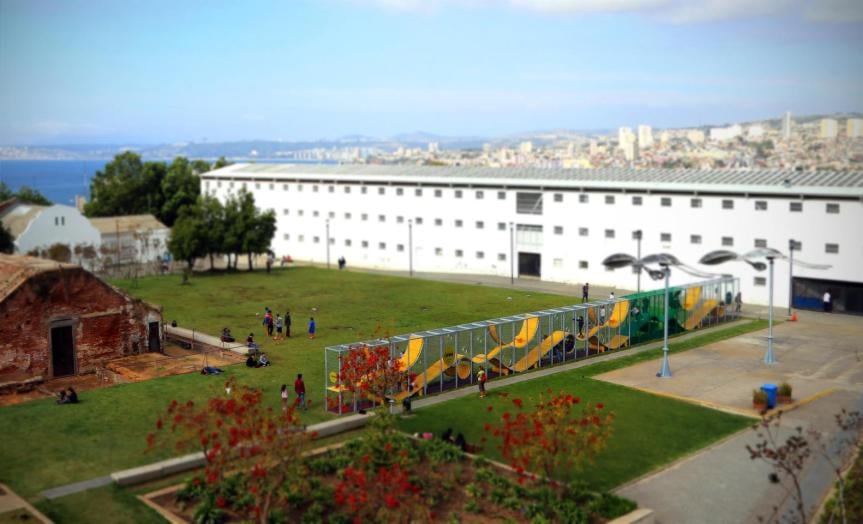 From an urban perspective, the project considered in the first place the construction of a transit route that is incorporated into the route circuit of the public space of the city, complementing with these, the spatial design maintains the same level in relation to the sea; secondly, the construction of an esplanade in Carcel street, which can accommodate small-scale community uses, such as fairs, street theater, among others and, thirdly, the park, which allows consolidating a large flat surface on the hills , which will be arranged for public use of the neighborhood and visitors.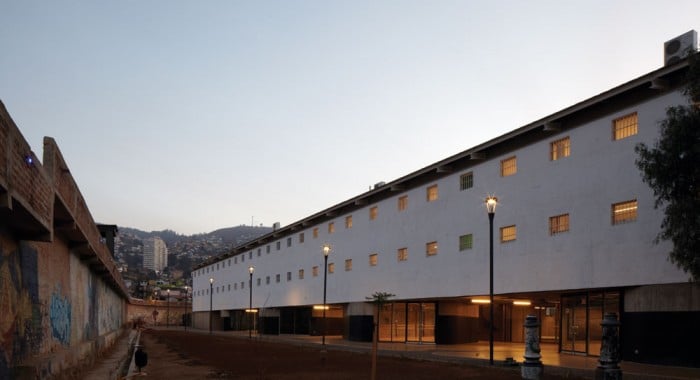 The Valparaiso Cultural Park is a device of local cultural development in which the different artistic-cultural expressions of the Valparaiso region converge with a strong component of associativity with the community and identification with the environment.