About Isluga National Park Volcano
Located in the middle of the Highlands, the Volcano Isluga National Park is characterized by being surrounded by volcanoes, lakes and sacred mounts of the aymara people. It is one of the areas with the greatest biodiversity of the Andean altiplano.

With an area of ​​174,744 hectares, Isluga National Park has a remarkable relief of heights and fabulous flora and fauna, that covers the pre-Andean area and the Andean high pleateau. It is located in the Tarapacá Region, 232 km. northeast of Iquique, and its average height is 4,000 mts. Tradition and modernity merge in this park, creating a unique environment. The park is open all year for tours and visits.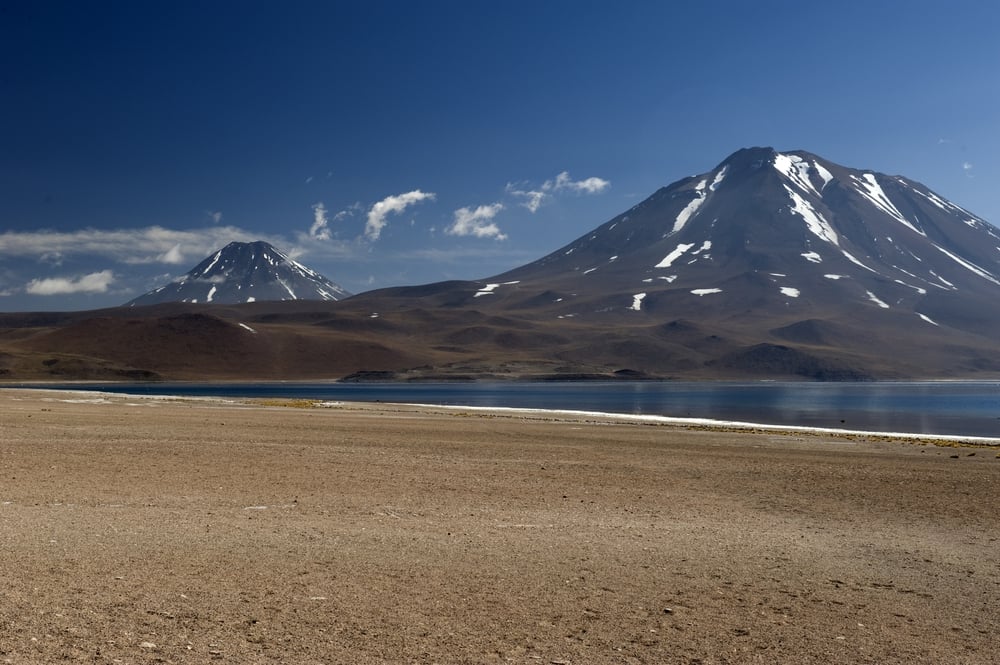 Located in Colchane, it features the hills Latarama, Tatajachura and Qinsacata (5207, 5252 and 5400 mts. Respectively), and Isluga Volcano, which gives the name to the park.

Declared a National Park in 1967, it has bushes, cacti, qeuñoa, and high-altitude flora, located in the Pre-Andean area. It is also possible to find flora in the high pleateau, with paja brava (Panicum prionitis) and moors over 4,000 in humid areas.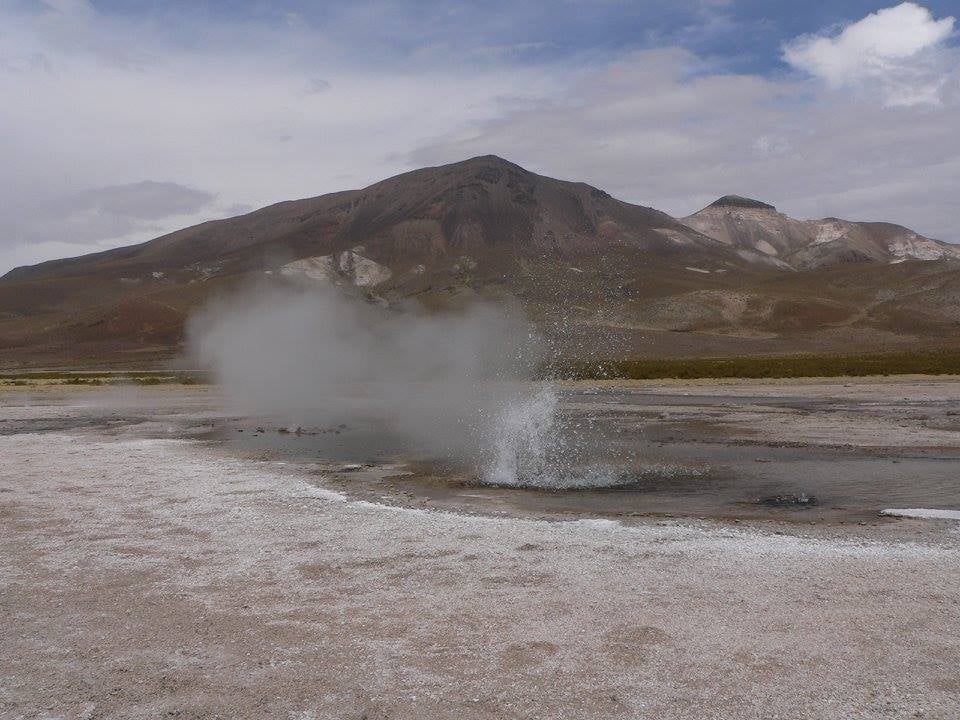 Apart from the impressive Isluga volcano and the incredible natural manifestations in the park, the most important attraction is Puchuldiza geothermic field, made up by geysers and thermal springs, with waters reaching up to 85ºC. From its ten fumaroles you can witness the beautiful sunrise in summer. The water freezes in winter, creating splendid blocks of ice. You will find other, more rustic springs going around the roads that surround the area.

What to do:
In the area you can also visit several pre-Hispanic towns, where you can buy traditional products like alpaca knitting, pottery, and carved stone craft works.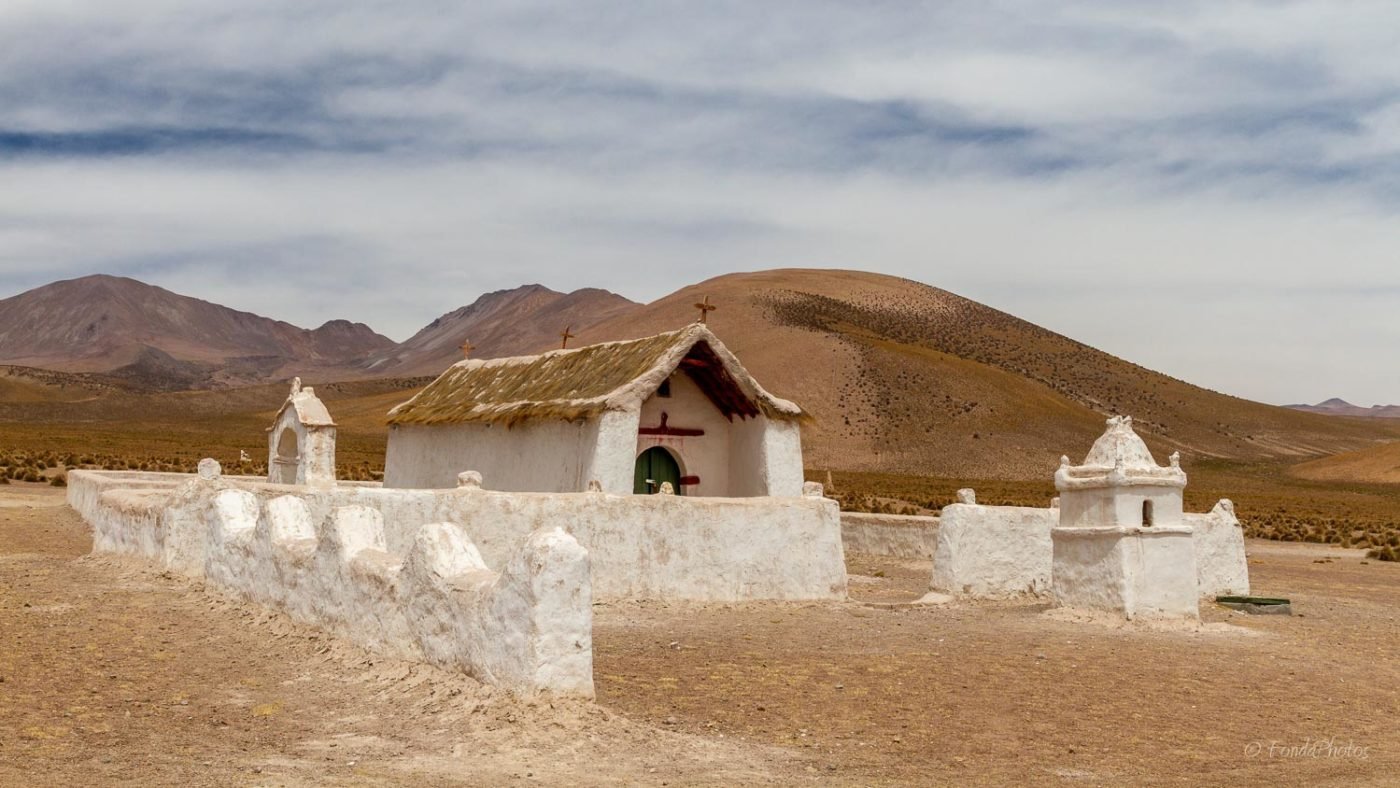 Trails:
Walking along the trails you will get the chance to observe and appreciate various vegetal and ecologic environments, such as the one in Arabilla Lagoon. Here, you can observe species like the Chilean flamingo and a huge variety of birds.

Laguna Arabilla Trail: This 600 mt. trail is covered in about 30 minutes. It has five stations or viewponts, one of which can be reached by car. It allows for the observation of several living environments and vegetable associations, such as Arabilla lagoon, Andean steppes, and humid steppes.

Pukará de Isluga Trail: This 3 km. trail is demarcated by stones that come from the highway joining Enquelga and Colchane. It reaches the peak of a hill, from where you can witness the majesty of the landscape. It is not recommended for people who suffer or have suffer from mountain sickness.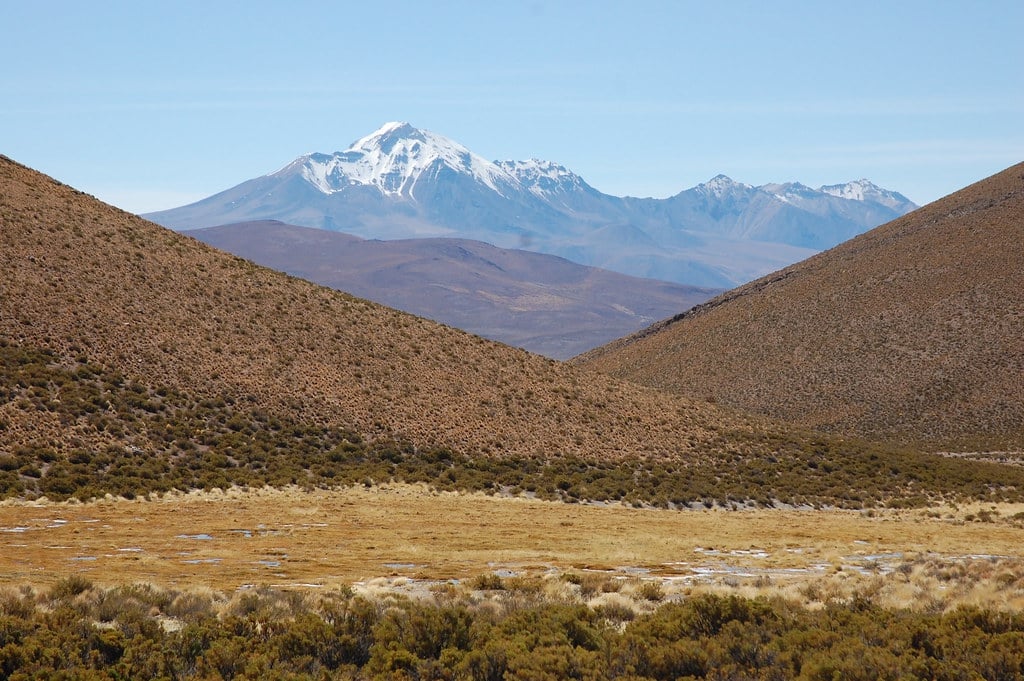 The mountains in this park exceed the 2,100 meters, with temperatures that range between the 5 and 10º C. One of the most remarkable peaks is Isluga Volcano, with 5,530 mts.

Flora: In this park there are vegetal communities called desert bushes, which include species like cacti, columnar cacti, tolar, llareta, gueñoal, and moors.

Fauna: The fauna in this area fetures species like guanaco, vicuna, llama, alpaca, southamerican gray fox, vizcacha, darwin's leaf eared mouse, yellow billed pintail, white-faced ibis, hen harrier, condors, and many others.

Best For
Affordable

Expats

Mature Travellers

For Her

Couples

For Him

Families With Teenagers

Backpackers

All Ages

Families With Children

Groups

Green

Lively Atmosphere

Nature

Off The Beaten Path

Wildlife

Outdoor Area

A View To Die For