Flower Clock
AttractionsCulture & History ToursSightseeing Tours
Best Tourist Attractions in Chile

The Flower Clock is a garden clock located at the foot of the Castillo hill, in front of the Caleta Abarca spa, in the city of Viña del Mar, Valparaíso Region, Chile.

The Clock, whose mechanism was built in the Favag factory in the city of Neuchâtel, Switzerland, was acquired by the city of Viña del Mar in 1962. It was part of the plan to embellish it on the occasion of the appointment of Viña del Mar as one of the headquarters of the Soccer World Cup that year.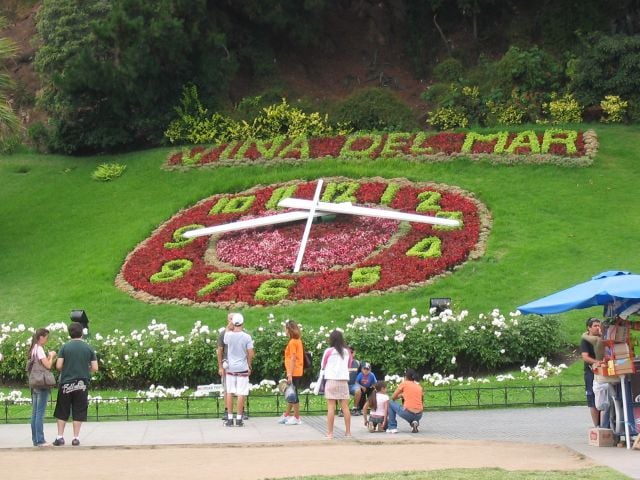 History
For September 5, 2013, the flower clock, was replaced by a new machinery controlled by GPS after its mechanism was damaged by vandalism. This GPS was used in order to quicly find out any damage and adjust it automatically to make it less vulnerable. The mechanism was manufactured by the company Relojes Olvera III Generación de Zacatlán, Puebla, México and the technicians Esteban Becerra and Martin Guerrero were in charge of its installation. The installation also included digital sound programming that with chimes and melodies that change according to the seasons of the year and important holidays.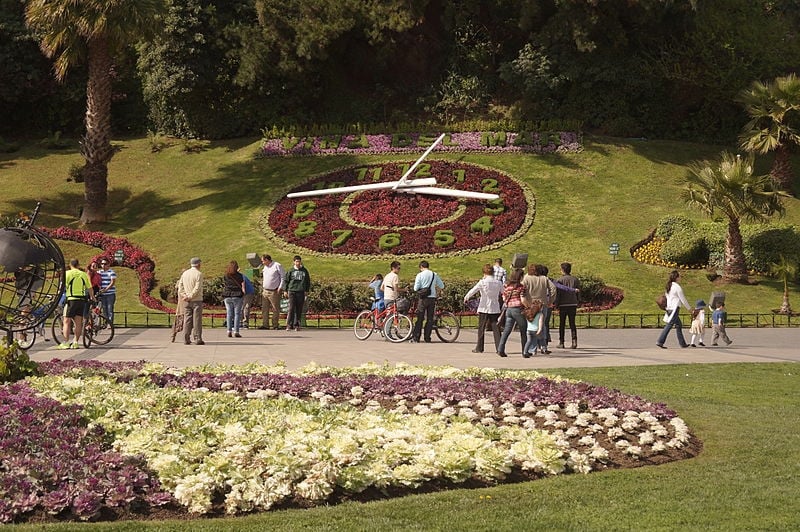 On May 19, 2017 the clock was destroyed by a tree that fell on top due to a landslide, around 1:45 am caused by a rain and wind storm. The mayor of Viña del Mar, Virginia Reginato, announced the early reconstructionof the clock and the obtained new handles for the clock from Mexico. In the week following its destruction, all the floral and garden structure of the clock had been rebuilt, missing only the engine and hands which are made of wood.
Are you a business owner in Chile?
Promote your business 365 days a year with the #1 Guide to Chile.
Gain MAXIMUM EXPOSURE with a 'Dedicated Business Profile'
Find Out More
Best For
Free

Expats

Gay & Lesbian

Mature Travellers

For Her

Leisure Travellers

Couples

For Him

Families With Teenagers

All Ages

Students

Families With Children

Groups

Relaxation

City

Cultural Experience

Lively Atmosphere

Nature

The Local Experience

Outdoor Area