Astoreca Palace - Iquique
Are you a business owner in Chile?
Promote your business 365 days a year with the #1 Guide to Chile.
Gain MAXIMUM EXPOSURE with a 'Dedicated Business Profile'
Find Out More
Directions to Astoreca Palace
Best attractions in Chile

The Astoreca Palace is a property located in the historic center of Iquique, Chile. Its construction was commissioned by Juan Higinio Astoreca, a salt flat entrepreneur, in 1900 and was completed in 1901. Georgian style, built in Oregon pine and richly furnished, was declared a national historical monument in 1994. Today it works as a museum and center of extension of the Arturo Prat University.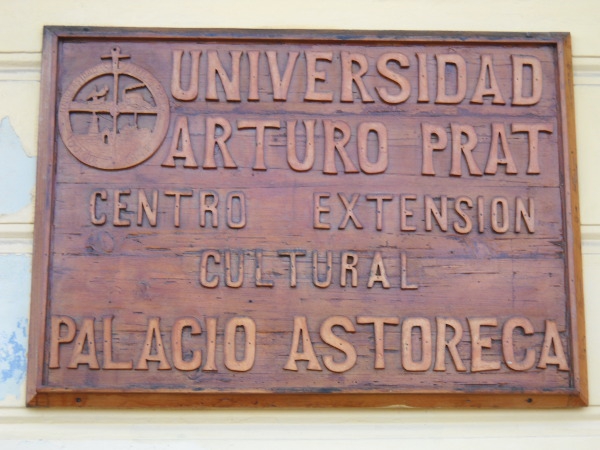 History
Juan Higinio Astoreca, originally from the Basque country, came to work in Chile as an engineer along with his brother Gregorio Fidel. He succeeded as a merchant and married Felisa Granja, daughter of a wealthy family of nitrate businessmen from Iquique. With her he had five children: Matías, José María, María, Felicitas and Moisés. He then became the owner of the nitrate offices.

In 1903 the construction of the palace began, whose completion is attributed to Alberto Cruz Montt or Miguel Retornano, both renowned architects who designed their works during the rise of the salt flats.

Juan Higinio Astoreca died before the construction of the house was finished and his family moved to the city of Valparaíso. In 1909, Felisa Granja sold the property together with all her furniture to the treasury. From then on, the Astoreca palace housed the offices of the city of Tarapacá until 1977. Today it is a museum.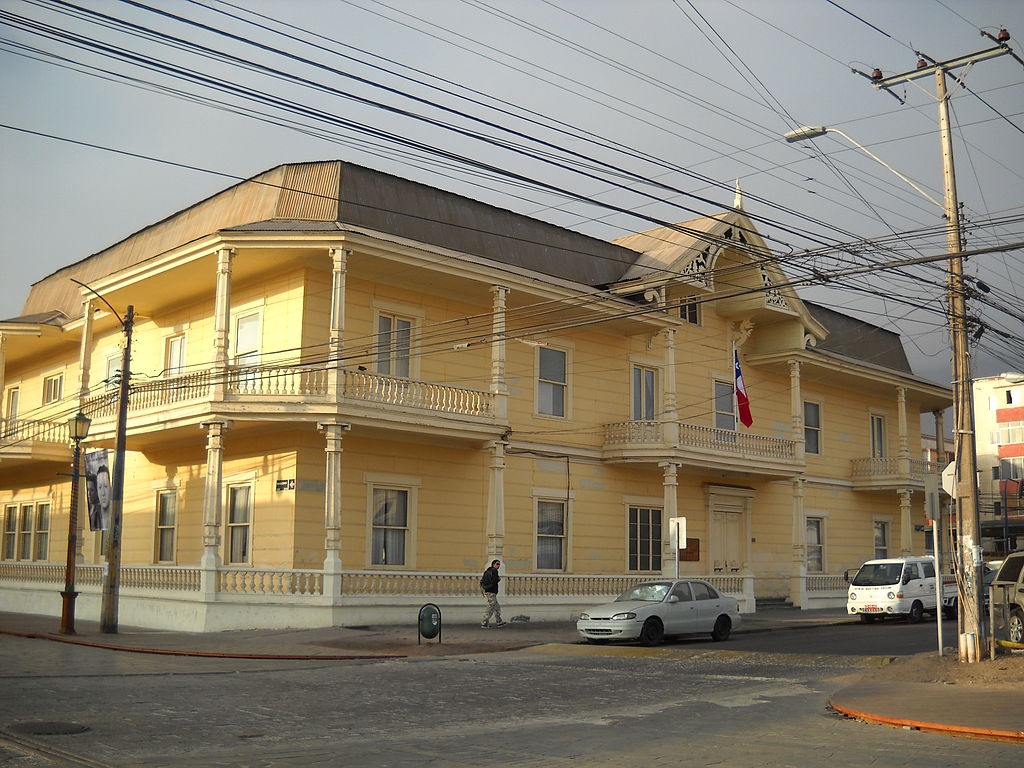 Features
The Astoreca Palace is a two-story house, built with Oregon pine and mortar partition, covering about 1,100 square meters, spread over 27 rooms. Its architecture is inspired by the Georgian style.

Its main facade is formed by three bodies arranged symmetrically, where the baluster porches and the balconies stand out. The central module has a pediment, with a semicircular arch, which ends in the veranda of the second floor, like a Dutch roof.

Inside, there is an American oak floor and walnut basement foyer, which is illuminated by an Art Nouveau stained glass window. Other rooms that keep the original furniture are a bedroom with its corresponding bathroom and dressing room, the dining room and a games room. Their furniture belongs to different styles such as neo Louis XVI and French neo-drainage, among others.