Sandboard
Hiking and Trekking
Sand, sun and adrenaline is the perfect mix that makes sandboarding one of the rising activities in the country. Blessed with a vast offer of dunes of different sizes and shapes, Chile is one of the perfect places to glide over them at full speed.

Owners of the driest desert in the world, in the north of the country you can surf on sand in endless dunes. Visit the heart of San Pedro de Atacama, and embark on the adventure of furrowing the steep heights that the Mars Valley hides above your board.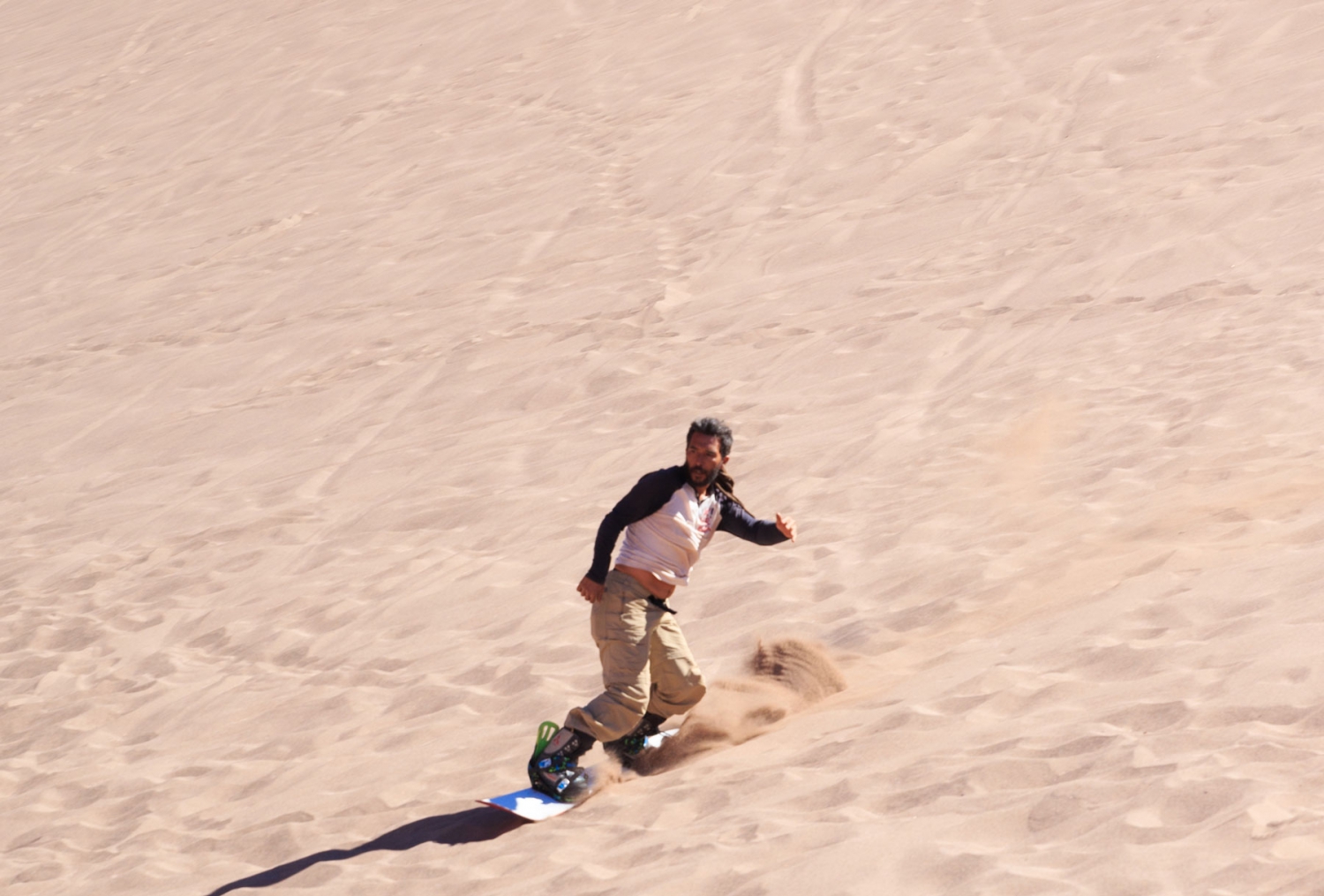 Sandboard



In Iquique he applauds practicing pirouettes in his dunes. Face the imposing Dragon Hill, with its 350 meters high, it is considered the highest urban dune on the planet. Challenge its undulating peaks and become a flying fish surfing among its waves of sand.

On the shores of the sea and with a privileged view, the central area of ​​Chile also allows you to practice sandboarding. Beaches near Valparaíso and Viña del Mar are a delight for adrenaline lovers. Its extreme descents make mandatory the use of goggles, boots and protections.

Budget
Moderately Priced

Premium
Best For Whom
Expats

Mature Travellers

Couples

Business Travellers

All Ages

Students

Families With Children
Best For What
Cultural Experience

Nature

Adrenaline

The Local Experience

Adventure