Parapent and air sports
Hiking and Trekking National Parks
Feel the freedom to float in the air and the adrenaline of rapid descents. The crazy Chilean geography, full of hills and high-rise mountains, is the perfect setting for skydiving and all kinds of aerial sports.

Open your arms, run fast and jump into the adventure of paragliding in the north of the country. Icons such as the Morro de Arica or the Dragon Hill in Iquique, give exquisite trips that end at the seashore or in its steep dunes.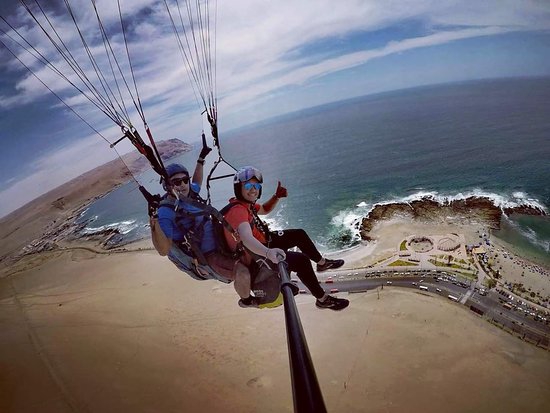 Parapent and air sports



In Santiago, skydiving is one of the adventure sports with more followers. Launching from an airplane over 4,000 meters high accelerates the heart and allows you to feel like a bird.

The south of the country also has amazing places to test vertigo. Destinations such as Pucón and Lican Ray deliver clear skies for the adventure of group flying. Did you stay with pleasure little by little? Try the electrifying experience of floating 700 meters high by a motorboat on Lake Villarrica. Parasailing is the ideal activity to enjoy a wonderful landscape from the heights.

Budget
Moderately Priced

Premium
Best For Whom
Expats

Mature Travellers

Business Travellers

Families With Teenagers

All Ages

Students

Families With Children

Groups
Best For What
Cultural Experience

Nature

Adrenaline

The Local Experience

Adventure