About La Lisera y El Laucho Beaches
Best Attractions in Chile
In Arica, it never rains, and almost every day of the year the sun rises. This makes a trip to the beach mandatory for both residents and tourists. These are the main beaches in the city.
El Laucho
: it is the fashionable beach. For all ariqueños, it is a must to go there on the weekend to swim, to paddle or simply to take a walk. It is the voyeuristic and snobbish beach, with little green, the bathing sector (where there are no rocks) is reduced, but the best mines go there and it has a place (Tuto Beach), where everything is sold or rented (pallets, sunshades, etc.). It also has a volleyball court. In winter, gringas usually go topless (when there are few people around).
The beach of El Laucho, the quitasoles made of wild straw correspond to the premises of the famous 'Tuto'. The 'Tuto' has a sister who when she was a child had very thin legs and they call her 'Tuto', as he is a younger brother he inherited the nickname and his business is called... 'Tuto Beach' (of course).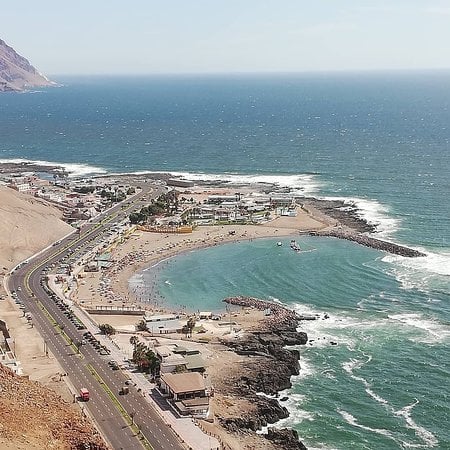 Playas La Lisera y El Laucho
El Chinchorro: several kilometers of beach with soft waves, where you can go deep into the water up to your waist. It is well equipped and clean almost all year round (except in January if you go down the San José river).
There is a long promenade with children's games, ice-cream parlours, etc. It is ideal for windsurfing and for learning to surf. If you look at the photo, the beach makes a curve to the left, that's the elbow of South America, one of the few places on the map that we can look at with the naked eye. The beach of Chinchorro at sunset. When the summer is over and the tourists leave, the pier you see on the left is an ideal place for fishermen.
Best For
Premium

For Her

For Him

All Ages

Students

Families With Children

Groups

Cultural Experience

A Bit of Romance

Nature

The Local Experience

Adventure