About Las Torpederas Beach
Playa Las Torpederas is a beach resort in Valparaiso, Chile, located at the base of Cerro Ancha hill and located at the top of Altamirano Avenue.

History
This beach with its sandstone edging and the hollow that led to the sea was known as the Fishermen; denomination undoubted by the activity that was carried out in the place, according to the existing plans already in 1854 and in 1876. It receives its name from the torpedo boats that were lodged there in the year 1887, of which two used to be anchored in the bay of Valparaíso in active service until 1895.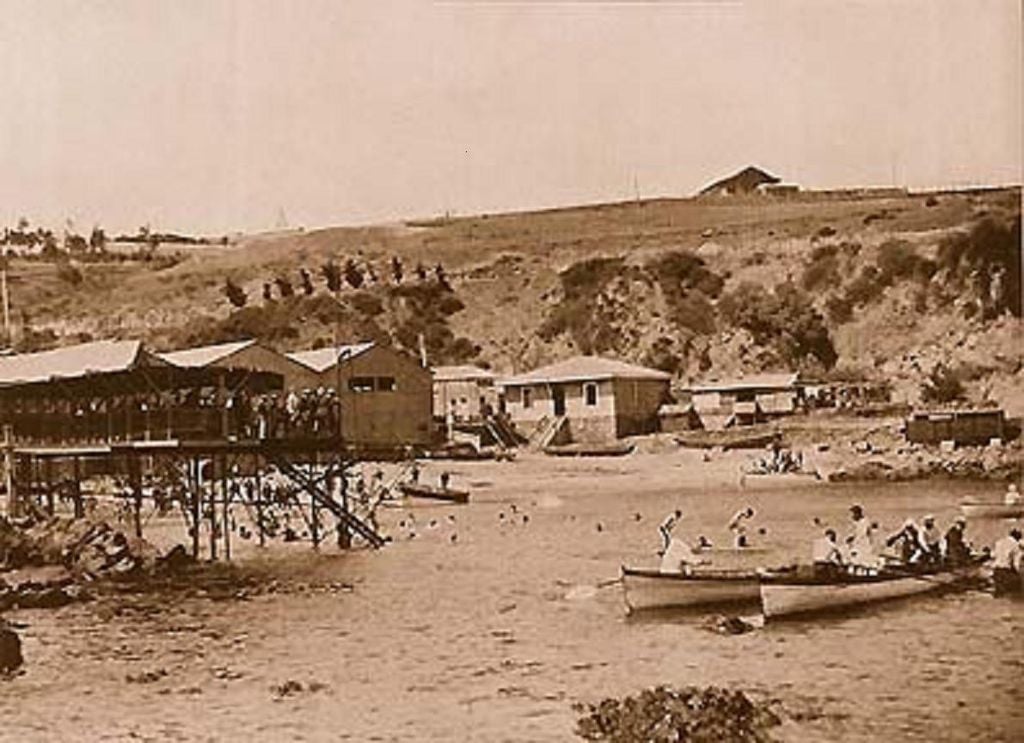 At Las Torpederas beach you can find Los Angeles Lighthouse. It is the first lighthouse built in Chile at the request of the honorable Cabildo de Valparaíso, arising from the imperative need to indicate to the navigators the entrance to the port. This lighthouse was inaugurated on September 18th, 1837, in the place called Punta Ángeles, where the "Arturo Prat" Naval School is currently located.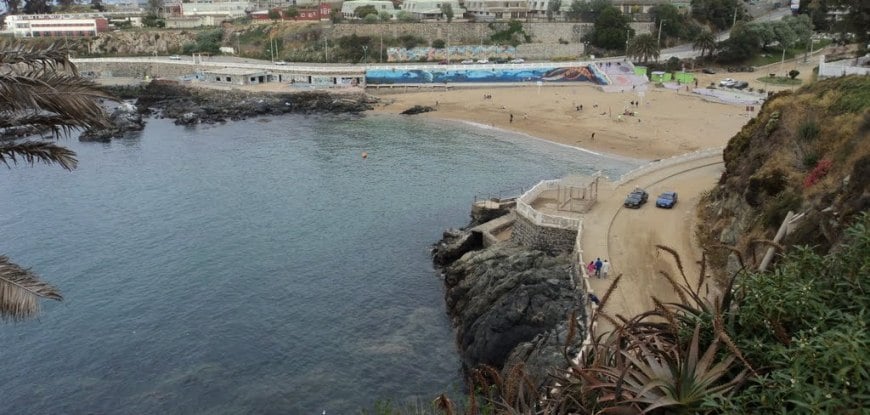 Today, of those facilities there is only a balcony converted into a restaurant; The rest has disappeared. However, the festive atmosphere of the time persists; It is on this beach where the local culture emerges with a carefree vibe.

It is the best known beach among the spas of Valparaíso and is located at the foot of the Playa Ancha hill, at the end of Altamiranoa Avenue. It has spa, restaurant and parking implementations; Its waters are qualified as suitable for bathing. The beach has been known as a seaside resort since the mid-19th century, as the memories of the German engineer Paul Treutler (1852) attest. However, its name was Playa de los Pescadores, until some torpedo boats were housed there in the last decades of the 19th century.

It has always been the favorite recreation site for the residents of Ancha Beach, who descend to the coastal edge to enjoy the sun and the sea. It is common to see whole families gathered around an improvised table, enjoying real feasts of homemade food.


Best For
Free

For Her

Couples

For Him

Families With Teenagers

All Ages

Families With Children

Groups

Relaxation

Cultural Experience

Lively Atmosphere

Beachfront

Nature

Wildlife

The Local Experience

Outdoor Area

A View To Die For