Futaleufu National Reserve
Beaches
Tours
Nature & Adventure Tours
Sightseeing Tours
Off the beaten track
About Futaleufu National Reserve
The Futaleufú National Reserve was created on February 8, 1998 by DS No. 602 of the Ministry of National Assets. It has 12,065 hectares and is located in the commune of Futaleufú, south east of the river of the same name, 150 km from the city of Chaitén, capital of the province of Palena.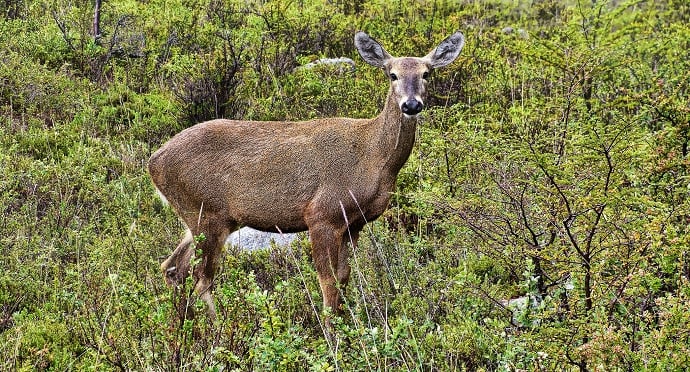 The biggest attractions of this natural reserve are its flora and fauna that can be found throughout its 12,000 hectares. Its thick forests is composed by the mountain cypress, the Magellan's and the lenga beech. Along with mammals such as cougar, kodkod and molina's hog-nosed skunk, it is possible to find a considerable population of South Andean deer (huemul), an endemic species of Chile and Argentina that has been considered an endangered species for many years. One of the main reasons for the creation of this reserve was to protect and preserve this national emblem.

It is part of the Rainforest Temperate Forests Biosphere Reserve of the Southern Andes.

The main tree species found in the reserve are: mountain cypress, Magellan coigüe and lenga among others.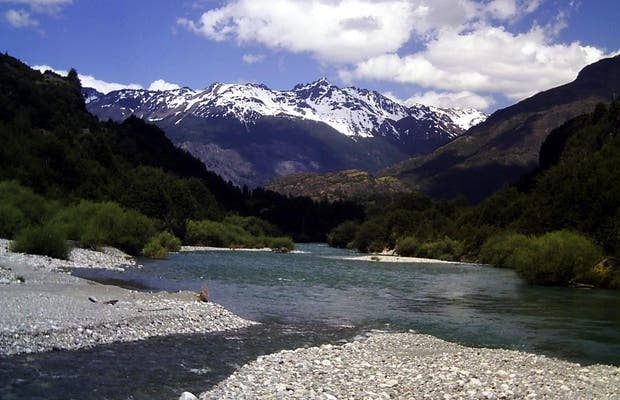 As for the fauna, they can be named: pumas, güiñas, chingues, culpeo foxes and numerous cricet rodents. Sector villagers also cite the presence of the wild boar and occasionally the piche. But undoubtedly the most relevant species for the Futaleufú National Reserve is the huemul, a heraldic and endemic species from southern Chile and Argentina that currently appears as an endangered species. This species has been subject to CONAF protection since 1988 in place. The creation of the reserve had as one of the main objectives to give greater protection to this endangered species.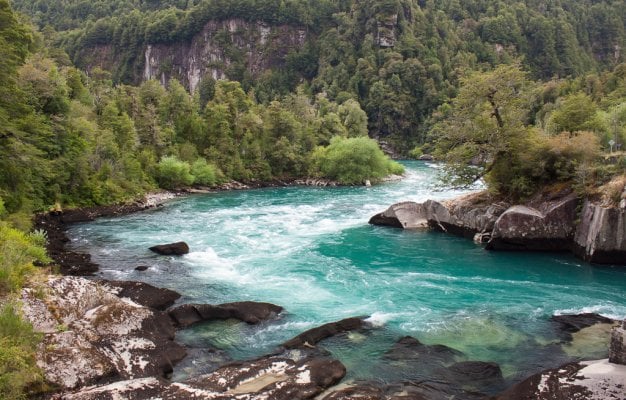 Among the existing birds we can mention the black carpenter, pitio, rayadito, kingfisher, condor, cold and chuncho, among others.

It has several viewpoints from which you can appreciate the beauty of the surrounding valleys, as well as waterfalls between 30 and 40 meters high.

It presents several hiking and horseback riding trails, including:

Veranada-Correntoso: directed to a waterfall, which lasts between 4 to 5 hours.
Los Piedreros: it is crossed through a cypress forest of the mountain range, passing through natural viewpoints with beautiful views towards the valleys, from 3 to 4 hours of travel.
La Aguada: it starts in the Chico river sector, crossing the hill with the flag and culminating in the Las Escalas valley. The journey takes approximately 8 hours.
Best For
Free

Expats

Mature Travellers

For Her

Couples

For Him

Families With Teenagers

Backpackers

All Ages

Students

Groups

Green

Waterfront

Lively Atmosphere

Nature

Off The Beaten Path

Wildlife

The Local Experience

Outdoor Area

A View To Die For

Adventure