Chiloe National Park
AttractionsMuseums and Art GalleriesToursCulture & History ToursNature & Adventure Tours

One of the accesses to Chiloé National Park is located very close to Curaco, where the Muelle de las Almas (Souls' Pier) can be visited. Many people decide to visit the pier very early in the morning and then go on a tour around some of the trails in the park. Those who are more adventurous and love camping and hiking prefer to spend more time in the park and leave the pier for another excursion.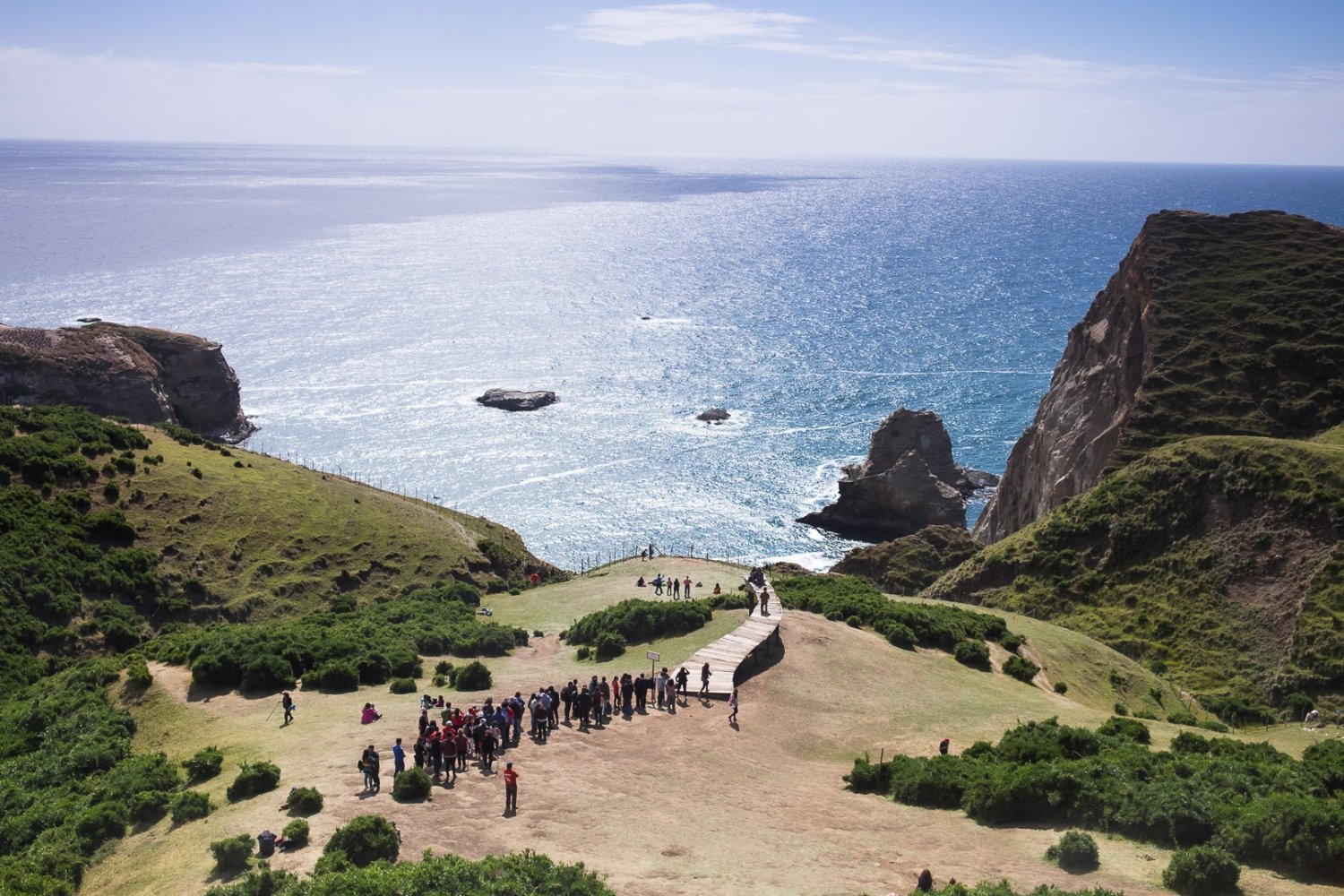 Muelle de las Almas, Chiloe



Chiloé National Park has over 42,000 hectares and seven hiking trails. The trails are:

Chepu-Río Lar River: 11 km, 5 hours;
El Tepual (interpretation trail): 0.75 km, 40 minutes;
Cucao Dunes: 1.4 km, 1 hour;
Chanquín-Cole Cole: 16 km, 5 hours;
Cole-Río Anay River: 5 km, 1.5 hours;
Chanquín-Río Grande: 15.5 km, 8 hours
Castro-Abtao: 18 km, 8 hours

It is possible to camp in some sectors. The entrance fee to the park is 2000 Chilean pesos for national adults and 4000 for foreign adults.

Ancud: puñihuil penguin colony, forts and lighthouses
Most travelers arrive in Ancud with the intention of visiting the penguin colony and the islets of Puñihuil and it is one of the best excursions they can make, because the landscapes are really impressive. Always, the mixture of cliffs, islands, beaches and sea, were attractive to us. But, in addition to visiting these places, you can also go on a tour around the Lacuy Peninsula to see the forts and lighthouses. Bear in mind that many roads are made of gravel.

DALCAHUE and the crossing to the island to see CURACO DE VELEZ AND ACHAO
We reach Dalcahue from Castro, but you can also visit it if you are 'going down' from Ancud to Castro, as you only have to make a detour from route 5. Likewise, if your intention is to visit all the islands and churches that are close to Dalcahue, it may be a good idea to spend one or two nights there. As we always say, the number of nights in each place or the choice of where to sleep depends on what you want to know. If you look at the map you will see that from Dalcahue you can reach several islands.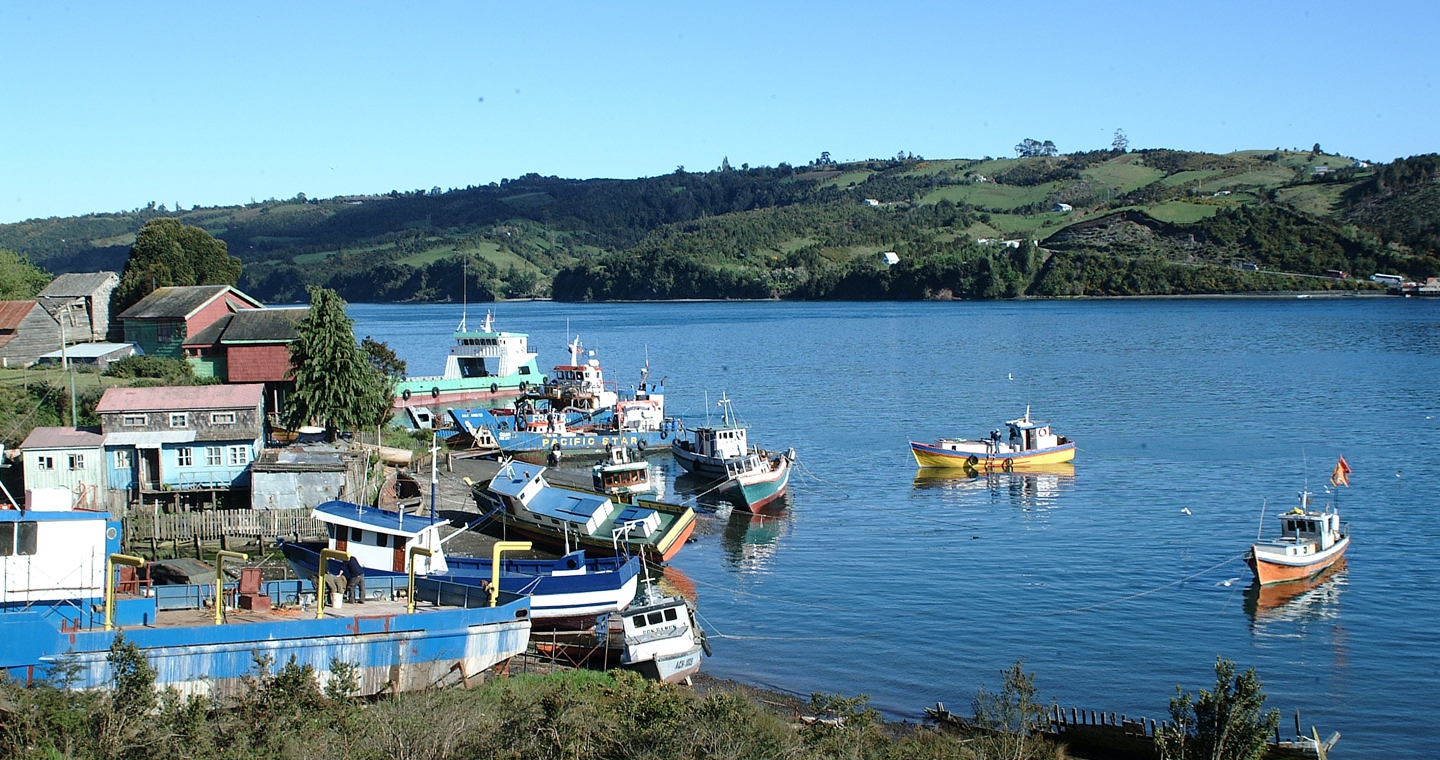 Dalcahue, Chile



The city of Dalcahue has a very nice coastline for walking and watching the boats that come and go. There is also a museum, many restaurants and kitchens (stalls selling typical food), a craft fair with local products, a monument to the fishermen and a small square with games for children. We had a cloudy day, but we loved it just the same. Don't forget to take a look at the church of Nuestra Señora de los Dolores, which is one of the 16 heritage churches, and at the interior streets, because you can find colorful houses that catch your eye, as we did with the house in the last photo.

After walking and eating in Dalcahue we took the ferry that left us on the island where the towns of Curaco de Velez, Achao and Quinchao, among others, are located.
The cost of the ferry is 2500 Chilean pesos per vehicle and it takes less than half an hour. Before reaching our first destination, which was Curaco de Velez, we saw several signs indicating the way to other churches. We got on only one, which we don't remember the name (it's also good to improvise a little) and ended up on the edge of the island, almost on the beach and in a church surrounded by sheep that seemed abandoned.

Curaco de Velez is a very small and quiet village, with its main square and church and a renovated seaside promenade that is worth a visit. There are also some restaurants, but we were just passing through.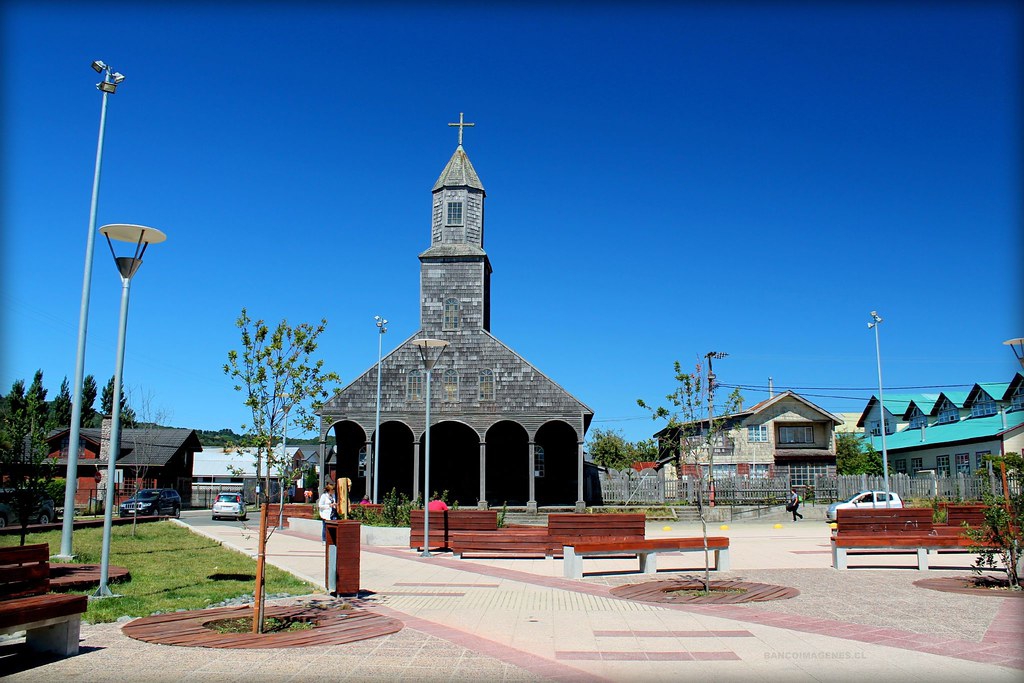 Church Achao Chiloe



From Curaco de Velez we continued on our way to Achao, which was where I wanted to go to see the oldest church in Chiloé. Before arriving there is a viewpoint from where you have this view of the city of Achao and where there is a sign indicating all the islands that can be visited from there. So, if you are going to visit the islands, it might be more practical to spend a night in Dalcahue or Achao (at the end of the post there is an accommodation search engine).
We didn't go to Quinchao because the rain was more and more threatening and we decided to return, but there you will also find your church and many rural landscapes.
Are you a business owner in Chile?
Promote your business 365 days a year with the #1 Guide to Chile.
Gain MAXIMUM EXPOSURE with a 'Dedicated Business Profile'
Find Out More
Best For
Moderately Priced

Free

Beginners

For Her

Couples

For Him

All Ages

All Levels of Players

First-Timers

Families With Children

Groups

Relaxation

Green

City

Lively Atmosphere

Nature

Wildlife

The Local Experience

Outdoor Area

Adventure