Baquedano Walk
ToursSightseeing ToursNightlife & BarsCulture & History Tours
There is no doubt that it is the most beautiful street in Iquique. Turned into a pedestrian promenade a few years ago, this old street was the scenery of the saltpeter golden days.

During the years of the salt epic, living on Baquedano Street meant being part of the local aristocracy. Today, the street has been covered with cobblestones -just like in the days of yore- in order to slow down the rhythm of modern times and travel back in time.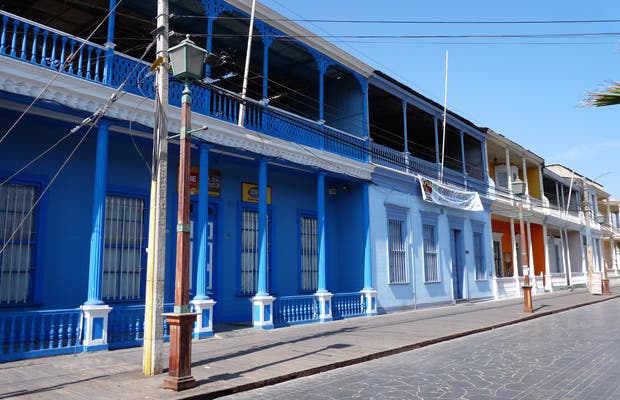 It has been declared a "typical zone", which means that in order to preserve the historical and architectural heritage, the façades or inside of buildings overlooking the street may not be remodeled without prior consent granted by the local authorities.

Though many people dislike this measure, it is a very successful way of protecting what is still standing. These houses, which were raised in the late XIXth and the early XXth century, were built in wood brought from Europe.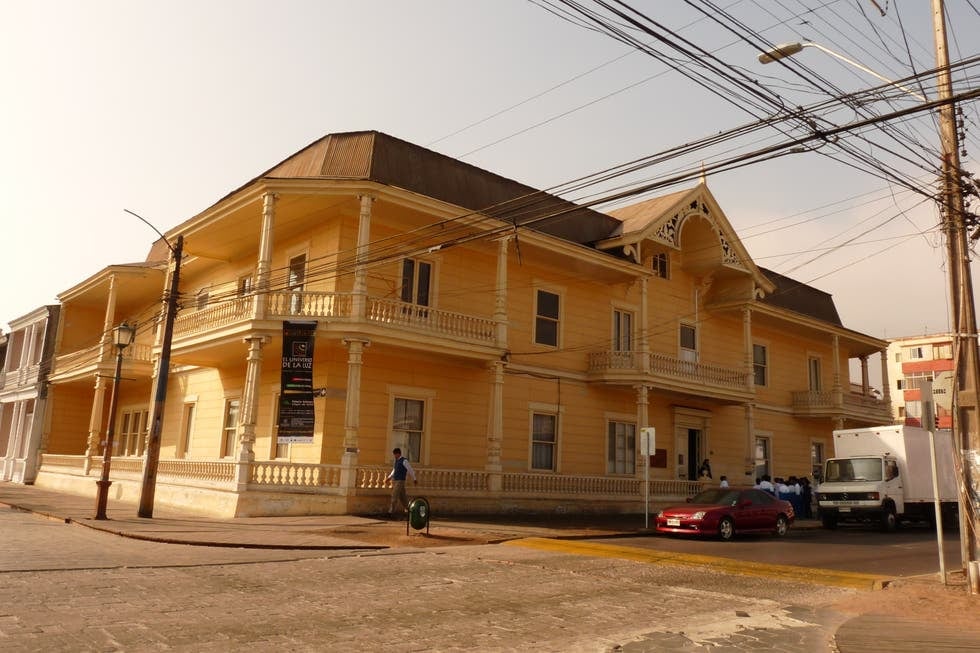 Generally featuring two or more stories, they shelter common yards that used to be the place chosen for family gatherings. Besides, they have many rooms for guests which would be rented to strangers when available. This led to the creation of various hotels and guesthouses that used to lodge the salt workers during their stay in the city, thus making Baquedano more and more popular.

Today, the Most Visited
However, the street never lost the luxury and distinction of its origins. Today, most public shows in the city take place there and it is also the gathering point for youths to play their music, put on plays and even dance. Craftsmen have perfectly settled down there to display their goods and even make their crafts.

A group of water fountains and typical plants ornament the almost fifteen blocks that make up this street which starts and ends in the sea.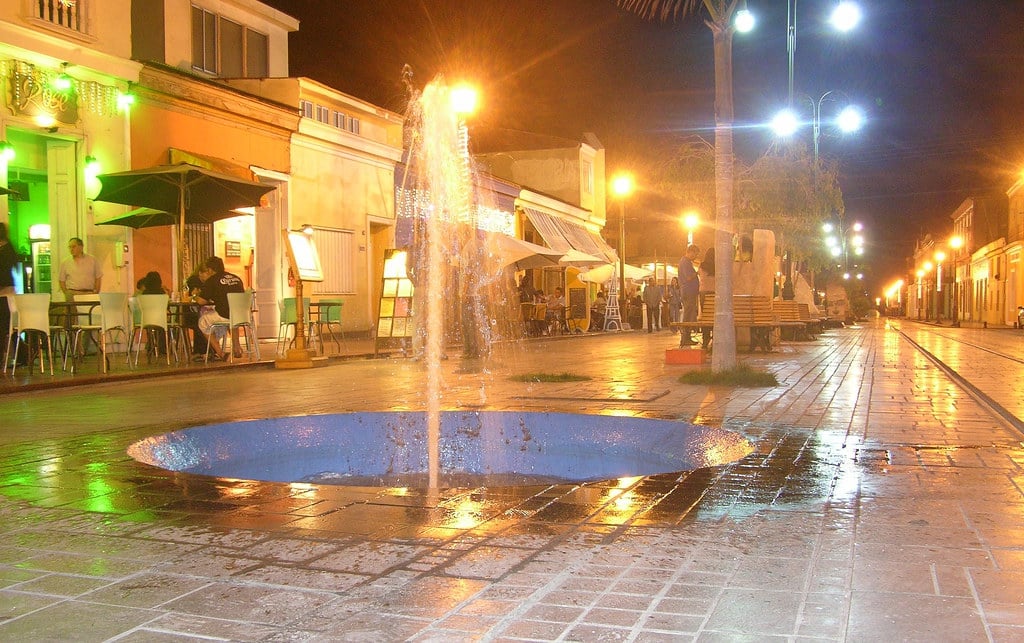 In addition to having a drink at a pub or coffee-shop, visitors may have lunch and dinner in some of the typical restaurants that serve fresh fish as well as exotic dishes or signature cuisine. Also, its museums and historical buildings invite visitors to come in to see what everything used to be like a long time ago.

Some murals from the saltpeter golden days show the sacrifice and the effort made by workers as a group of sculptures made of salt and carved by local artists display the beauty and the harshness of this material so closely related to the history of this beautiful city.

Budget
Best For Whom
Expats

Mature Travellers

For Her

Leisure Travellers

Couples

Business Travellers

For Him

Families With Teenagers

All Ages

Families With Children

Groups
Best For What
Relaxation

City

Cultural Experience

A Bit of Romance

Lively Atmosphere

Quick Bites

Creative & Artistic

Cocktails

The Local Experience

Outdoor Area

A View To Die For