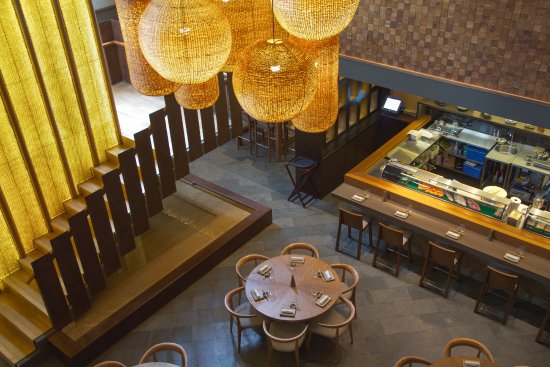 The return of Osaka Santiago
Editorial Food & Drink Lifestyle
It has just reopened the award-winning restaurant Osaka Santiago, one of the first Nikkei dining rooms that landed in Chile in 2000 and that, thanks to the explosive cuisine of Chef Ciro Watanabe, revolutionized the local palates with its blend of Peruvian and Japanese flavors.
Almost
eight years it was working on the fourth floor of Hotel W
- where now is the
Nikkei Karai
- and, after just over a year closed, a month ago officially opened its doors in a huge room for 240 people. Located next to the
Hotel Noi, in Nueva Costanera
, it has a millionaire investment, which is noticeable, above all, in its beautiful setting: a large space of two floors with a terrace soon to open;
wood, textiles and other noble materials
everywhere and, of course, a
bar right
in the center of the place from where you can see the itamaes cutting delicate sheets of fresh fish or blowing some meat nigiri.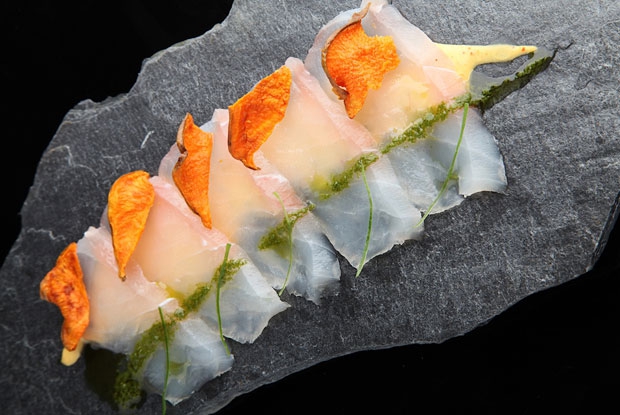 Osaka restaurant in Santiago de Chile
The
menu
offers new preparations featuring
local fish and seafood
, although always keeping the spicy, spicy and tasty mark for which
Watanabe became famous
. And, by the way, including some local classics, like the refreshing tiradito
Jakka
-with white fish, orange and mint oil-; the
duck gyosas
-adictive-, seafood with fire and tenderloin with balsamic sauce and truffle oil, among others.
What to try?
Of the novelties, we recommend the
cebiche Umi Pawa
($ 14,000), a real marine revolt that comes with white fish of the day,
limpets, lunatics, clams
, a milk of tiger based on piure -soft and delicious, suitable even for who hate this seafood- and an ideal sweet
potato puree to reduce itching
.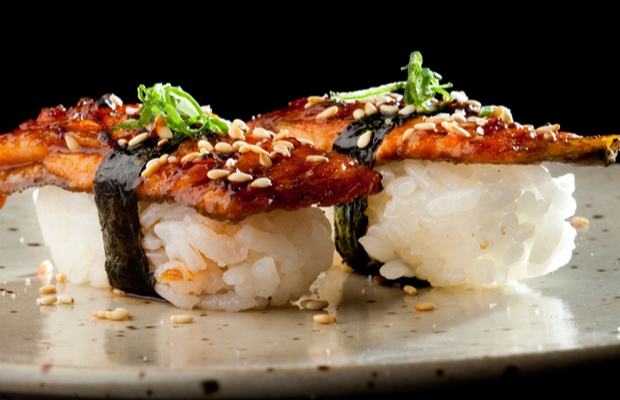 Osaka restaurant in Santiago de Chile
Also the nigiris, bold, intense and well worked; They are
small flavor pumps
among which the Inca ($ 4,000) stand out, with impeccably cut white fish, delicious yellow chili sauce and crispy quinoa;
El Buta
($ 4,000), with pork jowl that looks like butter, a touch of
Chinese cinnamon and pisco
; and the
Gyutan
(3,000), a slightly smoky, tasty marigold with a touch of yolk cured in ceviche sauce.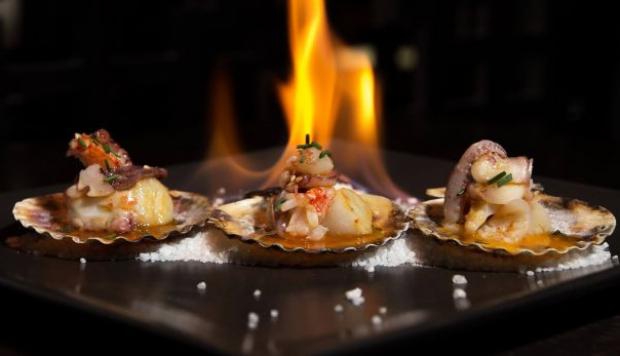 Osaka restaurant in Santiago de Chile
There are also
maquis, pecks
to share and strong wok dishes, grilled or cooked in the famous grill oven called Josper - all between $ 12,000 and $ 18,000 - among which is the Pepoh Gohan ($ 18,000), which includes
rice piure with chicharron
of
seafood
, pebre and alioli al merken.
Written by:
Chile Local Expert
PUBLISHED: Apr 24th 2019