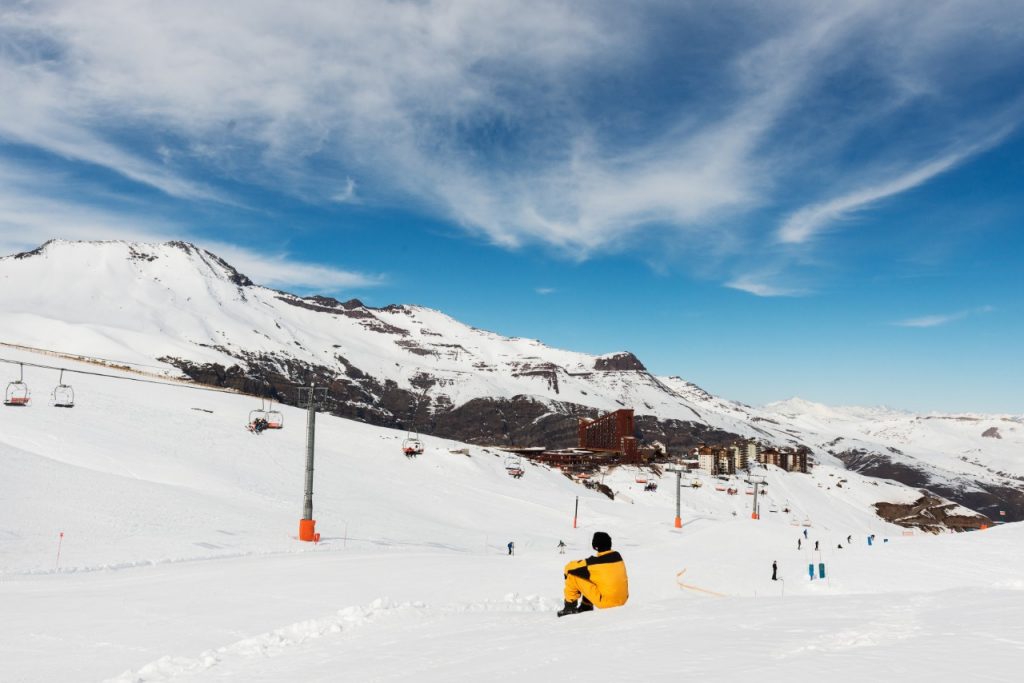 Ski Season 2019 Expected To Recive a Million One Hundred Thousand Skiers At National Level
Arts & Culture Family Fun Food & Drink Sports
According to
ACESKI figures
, for this year the arrival of 1,100 thousand skiers and 1,250 thousand visits to the mountain centers is estimated, which corresponds to an increase close to 10% compared to the previous season.
In this regard, the
Undersecretary of Tourism, Monica Zalaquett,
said that "this snow season 2019 we expect to exceed the figures of last year, where about one million tourists enjoyed in the ski centers of our country. In Chile we have a wide offer associated with snow tourism, both in the Metropolitan Region, as in Valparaíso, Nuble, La Araucanía, Los Lagos, Aysén and Magallanes, where national and foreign tourists can enjoy the varied alternatives offered to us the mountain".
In addition, during the activity, the "Chile Esquía" program was launched, an initiative created by the Association of
Ski Centers of Chile
that seeks to bring Chileans closer to white sport with affordable prices on tickets and classes.
The head of
Tourism valued the creation of this plan
, which democratizes and encourages more people to enjoy this natural attraction. "We want all Chileans to enjoy every corner of our country and the mountain range is no exception. Enjoying the snow is an excellent panorama for this winter vacation, "he said.
For its part, the national director of Sernatur, called for all visitors to enjoy mountain tourism during this winter. "There are multiple experiences to enjoy the mountain range. In addition to white sports, there are trekking, climbing, hiking, ideal for adventure lovers as well as nature. "
Meanwhile, the president of ACESKI, James Ackerson, said that "
Ski centers are an important source of employment in winter months
. Around 5,000 people are hired directly and another 10,000 indirectly, delivering important job opportunities, especially to young people and at a time of the year where temporary employability, such as agricultural and forestry activities, drops considerably "
New Ski Resorts 2019:
La Parva (Metropolitan Region)
New restaurant and service areas at the foot of the track. This year La Parva will have 7 new restaurants that add to the emblematic El Montañés and La Marmita de Pericles.
New tread with winch, which will strengthen the flattening of snow on black or red slopes, with steep slopes, in which this machine has a much better finish than a traditional machine.
El Colorado: (Metropolitan Region)
New track The Falcon
New progressive snowpark sector
New restaurant menus
New classes of Ski & Snowboard. New calendar events.
Farellones Park (Metropolitan Region)
New double sleds
New mini-park sector for children
New Fat Bikes and Sledges
New family Tubing
Snowy Valley: (Metropolitan Region)
Bike Park, opens in December 2019.
Randonée program with rackets.
Valle Nevado Art experience (snow sculptures
Hard Rock nights.
Wine week and food week.
Written by:
Chile Local Expert
PUBLISHED: Jul 24th 2019