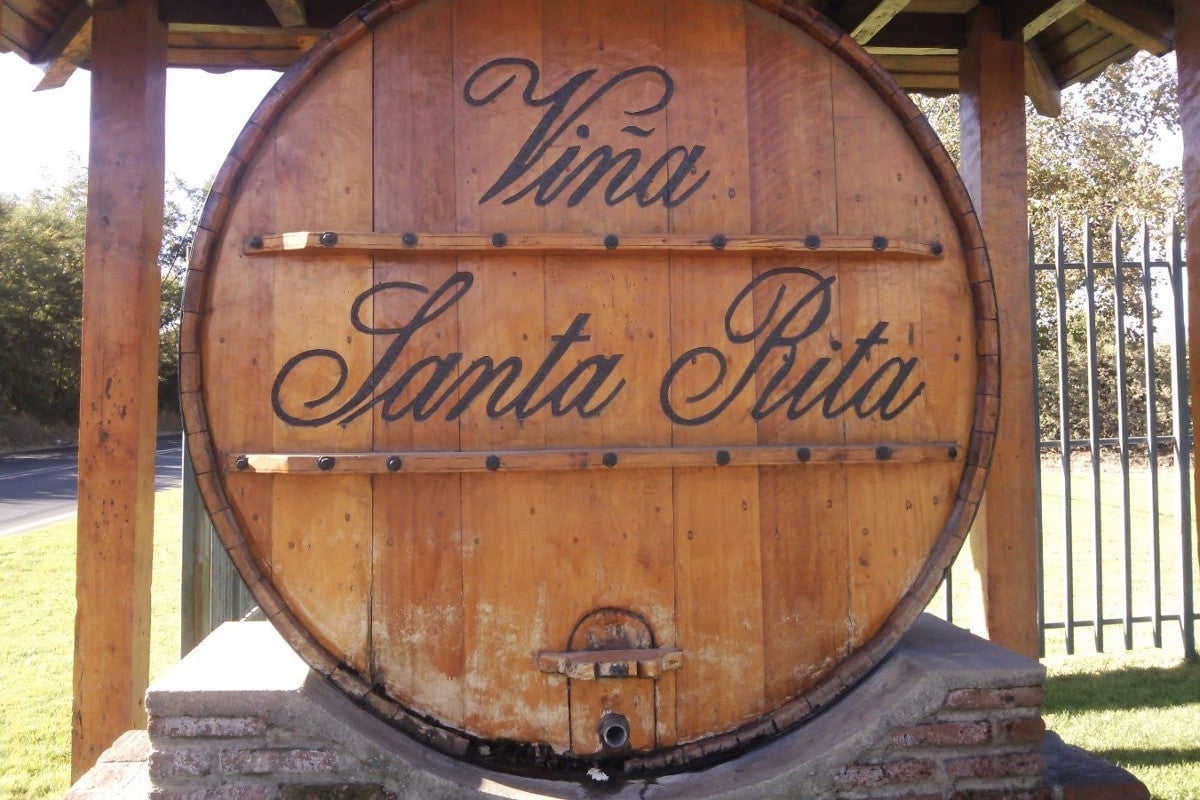 Santa Rita Vineyard
Arts & Culture Food & Drink Hot List Mini Break Retreats & Relaxation
Santa Rita Winery is another of the oldest and most traditional vineyards in Chile (1880), easy to visit because it is very close to Santiago.
Santa Rita Vineyard Tour
Santa Rita Winery is south of Santiago (Padre Hurtado Road 0695, Buin), about an hour from the city center. It offers different guided tours. Here we will talk about the classic tour, the most economical and enough to take an overview of the history of the vineyard, its production processes and its wines (there is a tour to the
Santa Rita Vineyard
that includes transfers from your hotel in Santiago) .

Santa Rita Vineyard in Santiago
Santa Rita Wineries
The tour starts in the vineyards, and then goes to the wine cellars and the wineries, with French and American oak barrels with a capacity for 17 million liters of fine wines. They will stop at Winery 1 which, together with that of Santa Carolina Winery, is one of the oldest wineries in Chile. It was built in 1880 with the technique of lime and song, a mortar of lime, river stones and egg white. You will also know the
Bodega de los 120 patriotas
, an emblematic place in the history of the independence of Chile as they will explain in context.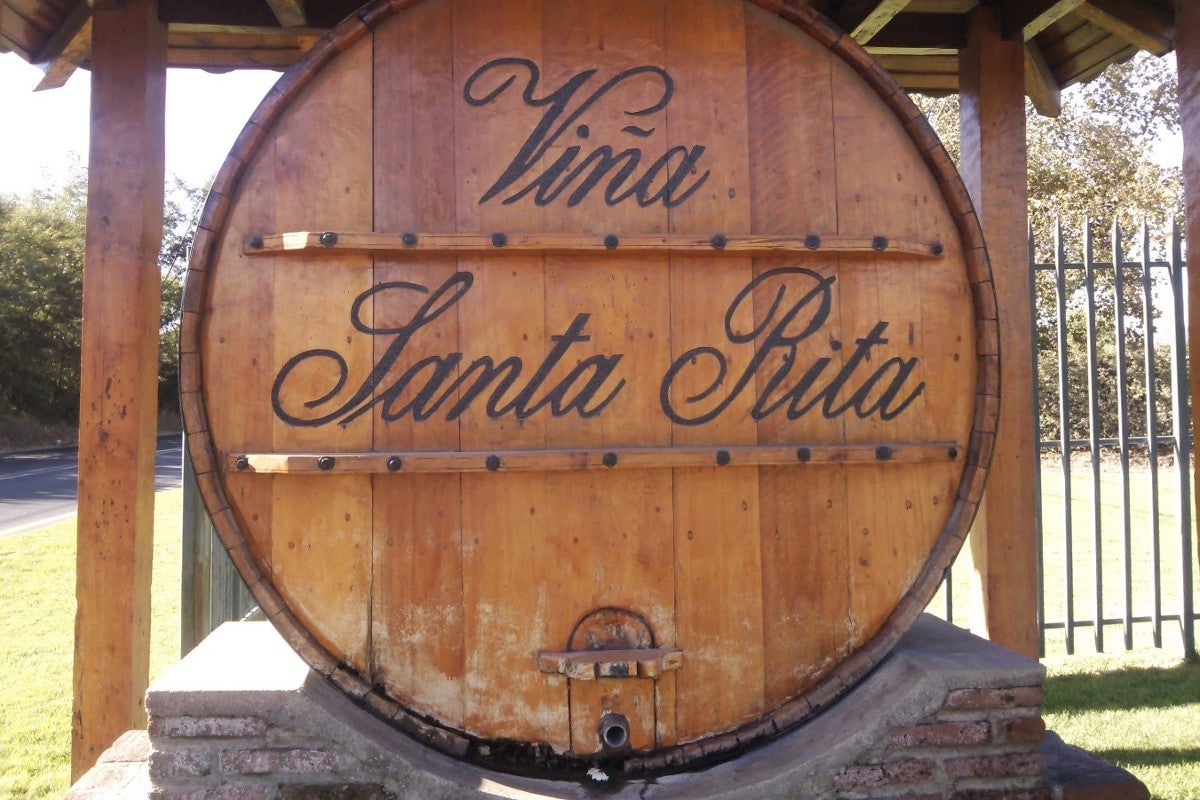 Viña Santa Rita, Chile
Wine tasting
The tour ends with a
tasting of 2 reserve wines
and grand reserve. Includes a gift cup with the image of Santa Rita engraved. If you want a more personalized experience and a tasting of high-end wines with a cheese board, hire the premium tour.
Wine store
Within the colonial house of the estate, there is the vineyard shop, where they can buy their products at good prices. There you can also taste other wines if you are
interested in buying them
.
Doña Paula Restaurant
If you are hungry, you can enjoy a delicious lunch in your
Restaurant Doña Paula
. This restaurant is very well cataloged by local critics and is a good closing or start for a day between wines.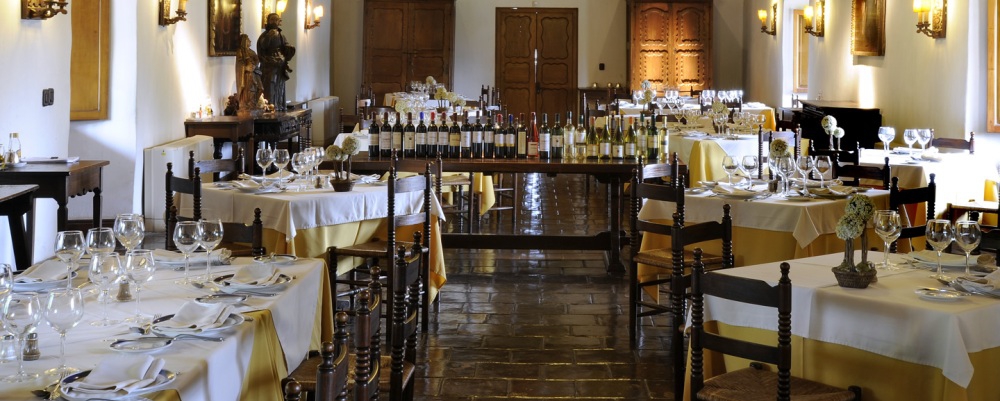 Doña Paula Restaurant
Andean Museum
Next to the house of the fundo stands the
Andean Museum
, a modern construction that brings together nearly 2000 pieces of pre-Columbian art. Among them is a sample of moais brought from Easter Island. This small museum has a free entrance and can be visited from Tuesday to Sunday, from 10:30 am to 5 pm. If you are interested in pre-Columbian art and the culture of the original peoples of Chile, visit the
Museum of Pre-Columbian Art in Santiago
.
History of the Santa Rita Farm
The vineyard is located in the old Hacienda Santa Rita. From the original hacienda remains its colonial house and the 39 hectares of parks that surround it. Among its owners is Paula Jaraquemada, a patriotic woman who 200 years ago helped Bernardo O'Higgins and 120 of his soldiers by giving them refuge in one of their subways, today the cellar of the 120 patriots (from this historical episode originates the 120th wine Santa Rita). Unlike the Cousiño Macul Vineyard, which remains in the hands of its founders, Santa Rita has passed through different owners. Since 1980 it is part of the Claro Group, recognized by its telecommunications company.
Written by:
Chile Local Expert
PUBLISHED: Jan 27th 2021