Chaiten
AttractionsArchaeologicalSightseeing ToursNature & Adventure ToursOff the beaten track
Chaitén is a small volcanic caldera located on the flank of the Michinmahuida volcano in southern Chile. Before 2008, it consisted mainly of a rhyolitic lava dome last active 9,400 years ago. But in May 2008, Chaitén began erupting violently, producing numerous plumes, pyroclastic flows and lahars, and building a new lava dome on the north side of the old one. The eruption has had serious consequences for the nearby town of Chaitén, inundating it with lahars and ash, and ash from the eruption has even disrupted travel and agriculture in surrounding countries.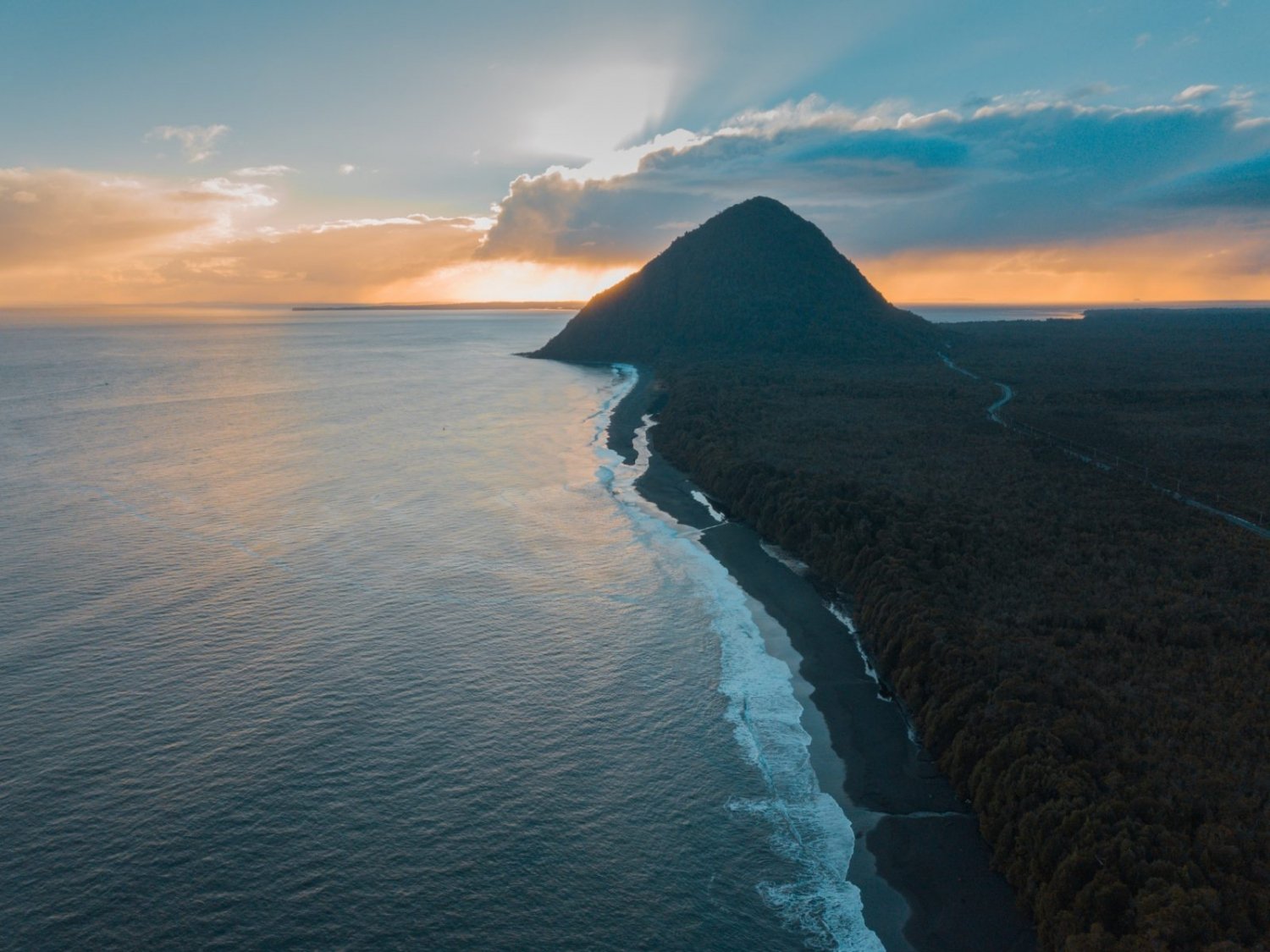 Chaitén sits above the Peru-Chile subduction zone. In this convergent boundary, the Nazca Plate is being subducted under the South America tectonic plate. The southern end of the plate dips at a steep angle, while the northern end may be experiencing flat-slab subduction (in which the oceanic slab slides beneath the continental plate at a very low angle). A low angle of subduction may explain the relative lack of volcanic activity in the northern part of Chile, compared to the extremely active southern volcanic mountains.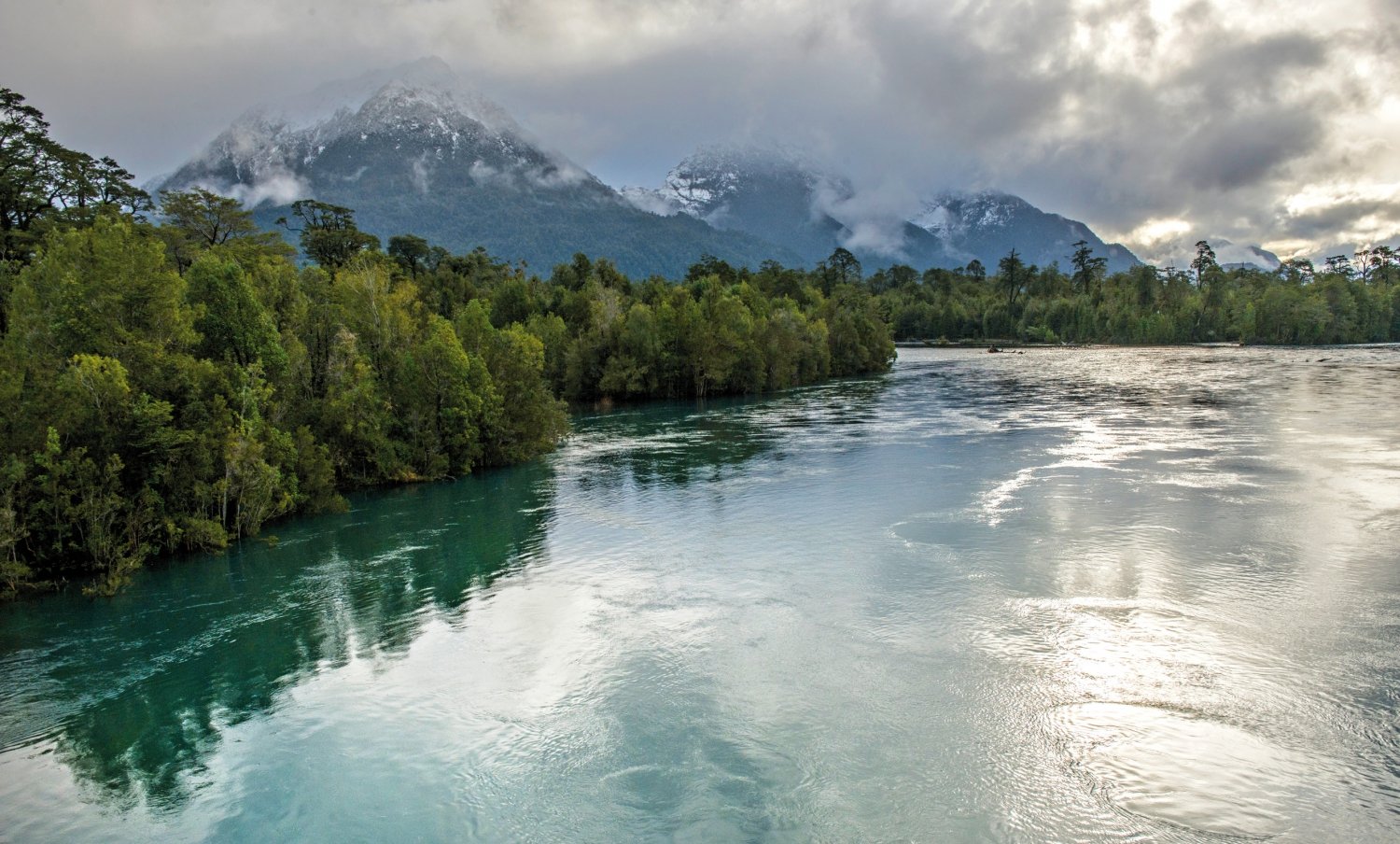 Chaitén Geology and Hazards
Chaitén is a relatively small (3 km wide) volcanic caldera located on the western flank of the Michinmahuida volcano. Before the May 2008 eruption began, it contained a rhyolitic obsidian lava dome and several small lakes. The caldera is breached on its SW side by a river that drains to the bay of Chaitén, past the town of Chaitén on the Gulf of Corcovado.

Prior to the current eruption, 9,400-year-old volcanic deposits indicated that the volcano was capable of producing pyroclastic surges, pumice flows, and tephra fallout. When the volcano began erupting in May 2008, it produced high Plinian eruption columns of ash, gas and rock. These columns were accompanied by pyroclastic flows, lahars, and abundant ashfall. Though the area around Chaitén is sparsely populated, more than 5000 people had to be evacuated from nearby towns, and aviation in southern South America was disrupted for weeks. Within 10 days of the first eruption, lahars had overrun much of the town of Chaitén. The Chilean government later ordered the complete evacuation of the town, and is currently planning to relocate the town entirely.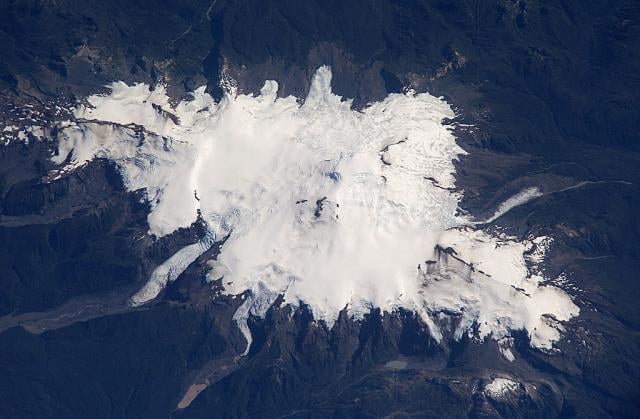 Chaitén is a major concern to both the airline industry and the neighboring country of Argentina. The volcano's eruption columns have reached 15 km (50,000 ft) in height, which is almost twice a jet's normal cruising altitude (about 30,000 feet). In the first week of the current eruption, five airplanes encountered eruption-cloud ash, and several sustained significant engine damage. Airports in Chile, Argentina and Uruguay, up to 2,300 km from the volcano, were forced to close or cancel flights. In addition, volcanic ash from the eruption clouds has caused ground transportation and health problems in Chile and Argentina.


Budget
Best For Whom
Expats

Mature Travellers

For Her

Couples

For Him

Families With Teenagers

Backpackers

All Ages

Students

Groups
Best For What
City

Cultural Experience

Lively Atmosphere

Nature

Off The Beaten Path

Adrenaline

Wildlife

The Local Experience

Outdoor Area

A View To Die For

Adventure