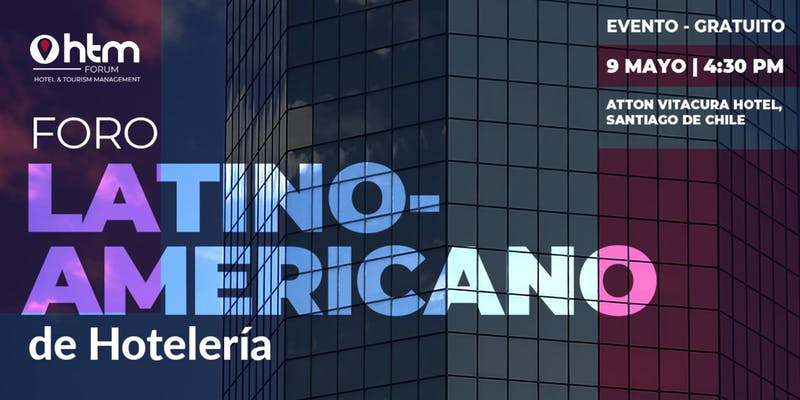 Event Details
Events in Panama

On May 9, the HTM FORUM Santiago de Chile 2019 is held, the second stage of the series of the Latin American event aimed at hotel management, in the city of Santiago de Chile, with speakers from renowned international companies of the Hospitality.

The need for efficiency in hotel management together with a suitable marketing and at the same time focused on direct sales, generate the hotelier's need to explore new alternatives and horizons that allow him to achieve these objectives.

That is why it is held on May 9 at the Atton Vitacura hotel by Pullman, Santiago de Chile, a forum where renowned international companies, leaders in the online sector such as: myHotel, Aadesa Hotel Management, Fitz Roy and Accor will be exhibited.