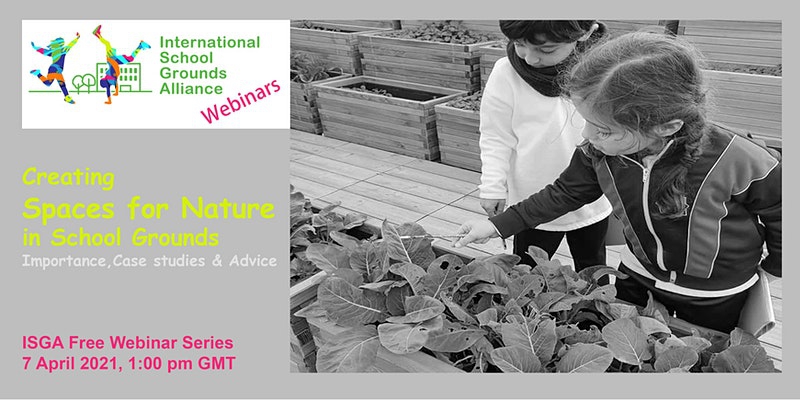 ISGA Free Webinar Series
By International School Grounds Alliance
Wed Apr 7th 2021 at 10:00
---
Chile
Chile
https://www.myguidechile.com/events/isga-free-webinar-series
VISIT WEBSITE
Event Details
Best events in Chile.

Online event.

Case studies from the Mediterranean and South America

Our April Webinar features two more members of our ISGA Leadership Council - Josefina Prieto, e-spiral Chile, and Sarah Brady, Birdlife Malta.

Let's interweave education with nature for children's and nature's sake | Josefina Prieto, e-spiral, Chile

Josefina will share her deep conviction that outdoor spaces at any educational center (early childhood, school, college, or university) can become an oasis of diverse plants, that will attract a variety of birds and insects; and that people and communities can be restored by nature in these spaces - and that through developing these space, nature can be restored by people.

Her deep belief is that eventually, these educational oases will ripple outwards, thanks to students being agents of change at their homes and neighborhoods, that over time will overlap and interconnect, becoming future green corridors.

Drawn from her many years of experience as a landscape architect and advocate for outdoor learning, Josefina will share real examples and down-to-earth advice on how to interweave outdoor spaces with native plants, insects, birds, and other wildlife - to realize the benefits for both people and the environment.